Feb 20, 2020
The Man Behind the Man Behind Carmen 
Prosper Mérimée (1803–1870) was a French dramatist, historian, archaeologist, and short story writer. He is perhaps best known for his novella Carmen, which became the basis of Bizet's opera Carmen.
Mérimée was born in Paris. He studied law as well as Greek, Spanish, English, and Russian. He was among the first interpreters of Russian literature in France. Mérimée loved mysticism, history, the unusual, and the mystification, the historical fiction popularized by Sir Walter Scott and the cruelty and psychological drama of Aleksandr Pushkin. Many of his stories are mysteries set in foreign places, Spain and Russia being popular sources of inspiration.
In 1834, Mérimée was appointed to the post of inspector-general of historical monuments, and he was instrumental in the restoration and preservation of many historic sites in France, including the Cathedral of Notre Dame and the citadel Carcassonne. In this official capacity he published numerous reports, some of which, with other similar pieces, have been republished in his works.
Mérimée met and befriended the Countess of Montijo in Spain in 1830 who he credited as being his source for the Carmen story. He coached the Countess' daughter, Eugenie, during her courtship with Napoleon III (though his correspondence indicates he was opposed to their marriage). When the daughter became Empress Eugénie of France in 1853 he was made a senator.
In 1841, Prosper Mérimée and his friend George Sand* made a major contribution to the history of medieval art by discovering the luminous tapestries of The Lady and the Unicorn during a stay at the Château de Boussac in the Limousin district of central France, which entered immediately into history thanks to the writings of Sand.
Prosper Mérimée died in Cannes, France.
*George Sand was the pseudonym used by Amantine Lucile Aurore Dupin, a French novelist who is recognized as one of the most notable authors of the Romantic era in Europe.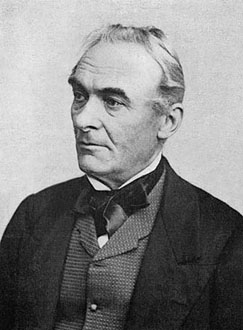 View Press Release
Jan 28, 2020
A Close Shave for Al Simmons' The Barber of Seville  
This winter, 18 schools in Winnipeg and southern Manitoba will have the pleasure of experiencing "The Barber of Seville styled by Al Simmons." However, it is a tour that could have easily never happened. In 2018, the trailer on Al's property in Anola, Manitoba, that houses all his show props and costumes burnt down, and he lost almost everything.
Commissioned by Manitoba Opera in 2009, Al's 55-minute version of The Barber of Seville has toured all over the province and become a school favourite that always sells out. In the fall of 2018, the company reached out to Al and proposed he take a crack at rebuilding the beloved show. He was game for the challenge.
Between January 28 and March 6, Al, the master of mischief, mayhem, and madcap-melody, will be presenting his fourth tour of this one-man show to over 8,000 students. For the majority of students, this 55-minute comical look at love, greed, deceit, and close shaves will be their first experience with opera.
---
We visited with Al recently as he was putting the finishing touches on the new show to chat with him about the rebuilding process.
Following the loss of so many of your costumes and props, you had to rebuild the entire show from the ground up. What was that process like, and did you end up making any changes to the show as a result of rebuilding?
It was heart breaking to lose all the props and costumes from this show. I even had specially designed homemade cases to transport everything.  My script and stage plots were in the cases. Fortunately I had most of the text in my computer. The props were fun to rebuild, even though I couldn't find some of the parts.
I had used an antique hand cranked blower to create a storm.  A good friend in Connecticut found something similar and sent it to me. My wife, Barb, still had the patterns for the costume so she was able to re-create it. Fortunately, I had lots of photos to work from.  I'm proud to say that my "carrot-scizzors" and "volcano wig" are superior to the first ones I made.
This is the fourth time that you have toured this show for us. What is it about the plot of The Barber of Seville that makes it a good show for student audiences?
The story of love, lies and bullying in this 200-year-old European opera still resonates with today's youth. The lyrics of the songs come very close to the themes of the current hit parade, proving nothing much has changed over the years. The music touches the soul, and the comedy captivates students as young as kindergarteners. Most students who have seen my show had heard opera before – in a cartoons, movies, or video games – but they don't realize it until I play them a few popular excerpts.
For this show, you wear a lot of hats – literally! How many different characters do you portray?
I become 10 different people: Figaro, Rosina, Count Almaviva, Dr. Bartolo, Fiorello, Don Basilio, Bugs Bunny, Elmer Fudd, as well as William Tell and his son.
How is this show different than or similar to any of the other shows you perform?
The only similarity between my shows is me. I'm in all the shows! Seriously though folks, all my shows are funny and have wacky props and costumes.  I spend a lot of time hiding education in my comedy – be they science facts, language arts, or just subtle life lessons – I want to leave the audience with information. This show demonstrates that operas are stories that are sung. It also lets folks hear music that they wouldn't necessarily hear on the radio or on a streaming service.
If you were to pick another opera to set as a one-man show, which one would you choose?
I have always loved Carmen, but starting off a show in a cigarette factory might not be the best idea for elementary kids.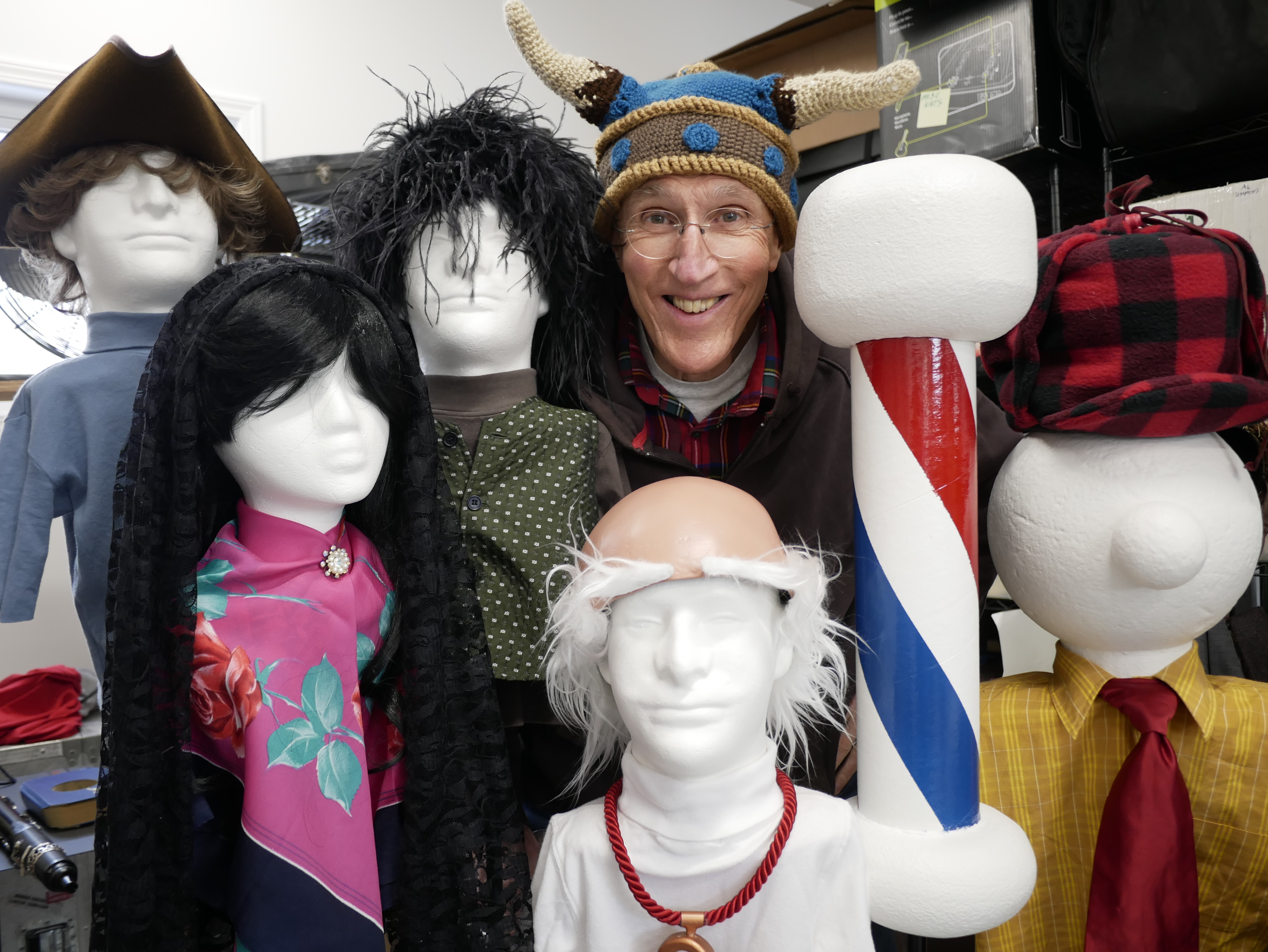 View Press Release
Jan 21, 2020
OPERA.CA ANNOUNCES RECIPIENT OF THE 2020 NATIONAL OPERA DIRECTORS RECOGNITION AWARD — ELBA HAID, CHAIR, BOARD OF TRUSTEES, MANITOBA OPERA
Toronto, ON – Opera.ca, the national association for opera in Canada, is proud to honour an outstanding opera company board member, Elba Haid, Chair of Manitoba Opera's (MO) Board of Trustees, as the 2020 recipient of the Opera.ca National Opera Directors Recognition Award.
Now in its 12th year, the National Opera Directors Recognition Award highlights the tenets of good governance, celebrates models of volunteer excellence, and raises the bar for board director commitment.
"The strength and stability of an opera company correlates to the calibre of its volunteer leadership, and strong governance is a crucial factor in an opera company's success. Elba Haid's contributions to Manitoba Opera are exemplary, enabling the company to increase its fundraising, eliminate debt, and build a strong foundation for the future," stated Christina Loewen, Executive Director of Opera.ca. "We are delighted to honour Elba Haid with this award and to celebrate the impact she has made, and continues to make, to Manitoba Opera and by extension to the community of Winnipeg."
Elba Haid joined the board of Manitoba Opera in 2007. Prior to becoming Chair, she served as Chair of the Annual Gala and of the Camerata Committee (for donors starting at $1,250) during which time gifts and donations increased by 20%. In 2018, she was instrumental in the development of a new fundraising initiative – The Gail Asper Award – named after Winnipeg philanthropist Gail Asper and awarded to individuals who, like its namesake, demonstrate exemplary leadership in the field of endeavor or pursuit of a visionary goal. The event raised $255,000 in support of the company's programming and education programs.
View Press Release