Jul 9, 2019
MATCHING GIFTS CHALLENGE CATAPULTS 2018/19 SEASON TO UNPRECEDENTED FINANCIAL SUCCESS
Manitoba Opera (MO) announced this evening at its 2018/19 Annual General Meeting (AGM), held at the McKim Building in Winnipeg, that the 2018/19 season, which ended May 31, 2019, was the company's most financially successful season in its 46 years of operation, resulting in the elimination of a decades' old accumulated debt.
The company posted an operating surplus of $86,312 on a budget of $2,585.965. An additional $374,755 was raised towards the elimination of the debt of $450,652, accumulated since the 1980s. MO's accumulated debt had reached $654,000 by year end June 30, 2000.
The debt was retired by a matching gifts challenge issued by a donor who committed $150,000 to the campaign. In total, more than 190 individuals, corporations, foundations, and governments rose to the challenge with gifts from $5 to $150,000.
View Press Release
Jun 13, 2019
The Best Opera Gifts for Dad
Father's Day is this Sunday! It can be hard to find a gift that Dad will like. To help you out, here's a few gift ideas sure to have Dad singing.
Night at the Opera
Double the experience for Dad with a subscription so that he can see two operas this season – Susannah and Carmen!
Saturday & Friday Nights $71 – $261
Add a special treat to the Saturday performance of Susannah with the Opening Night Dinner.
The Opening Night Dinner is catered by Bergmann's on Lombard and includes complimentary parking all for just $150 per person.
Tuesday Nights $46 – $241
---
Enhanced Opera Experience
Does your dad already have a subscription? Not to worry, we have just the thing to enhance his opera-going experience – OPERA GLASSES ($50 – $75)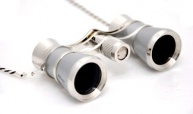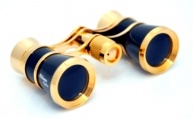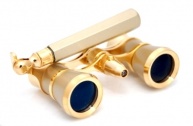 Visit our Box Office or call us at 204-944-8824 to inquire.
---
Let Dad Choose
Not sure what Dad would enjoy? Let him choose by gifting him with the freedom to build his own opera experience.
Manitoba Opera gift cards never expire and can be used to purchase Subscriptions, Single Tickets, Opera Glasses, Merchandise, and more.
There is no set amount for a gift certificate. No matter the budget, this is a gift that Dad will love.
View Press Release
May 22, 2019
Kelly Robinson to direct Manitoba Opera's Susannah
Award-winning director, dramaturge and choreographer Kelly Robinson has been secured as the director of Manitoba Opera's premiere of Susannah which opens the 2019/20 season this November. He last directed for the company in the 1990's when he was at the helm of The Marriage of Figaro (1992), The Dialogues of the Carmelites (1993), The Pearl Fishers (1994), and The Turn of the Screw (1998).
With a career that spans theatre, opera, and film, Kelly's work has been seen at the Stratford and Shaw Festivals, the National Arts Centre, CanStage, the Palace Theatre in New York, the Eugene O'Neill Theatre Centre, Theatre Royal in Plymouth, England, and in London's West End. His work in opera includes the companies of Vancouver, Calgary, Portland, Dallas, Minnesota, Montreal and Québec City. Film and television credits include choreography for Columbia Pictures, CBC, NBC, and ABC Television.
Recent work as a director includes the world premiere of the dance musical, VIDA! for The Luminato Festival and Mirvish Productions at Toronto's Royal Alexandra Theatre, The Inventor for Calgary Opera, High Society for the Shaw Festival, Guys And Dolls for the Stratford Festival, and Dead Man Walking for Calgary Opera. Kelly's production of Evita broke the record for highest tickets sales in Vancouver Opera's history; his West Side Story at Stratford and High Society at Shaw both set new attendance records as well.
He is a former artistic and executive director of theatre arts for The Banff Centre. Kelly holds a law degree from York University, and continues as Director of New Work Development for Toronto's Mirvish Productions.
For more information on Kelly Robinson, go to http://kellyfrobinson.com/biography/
View Press Release