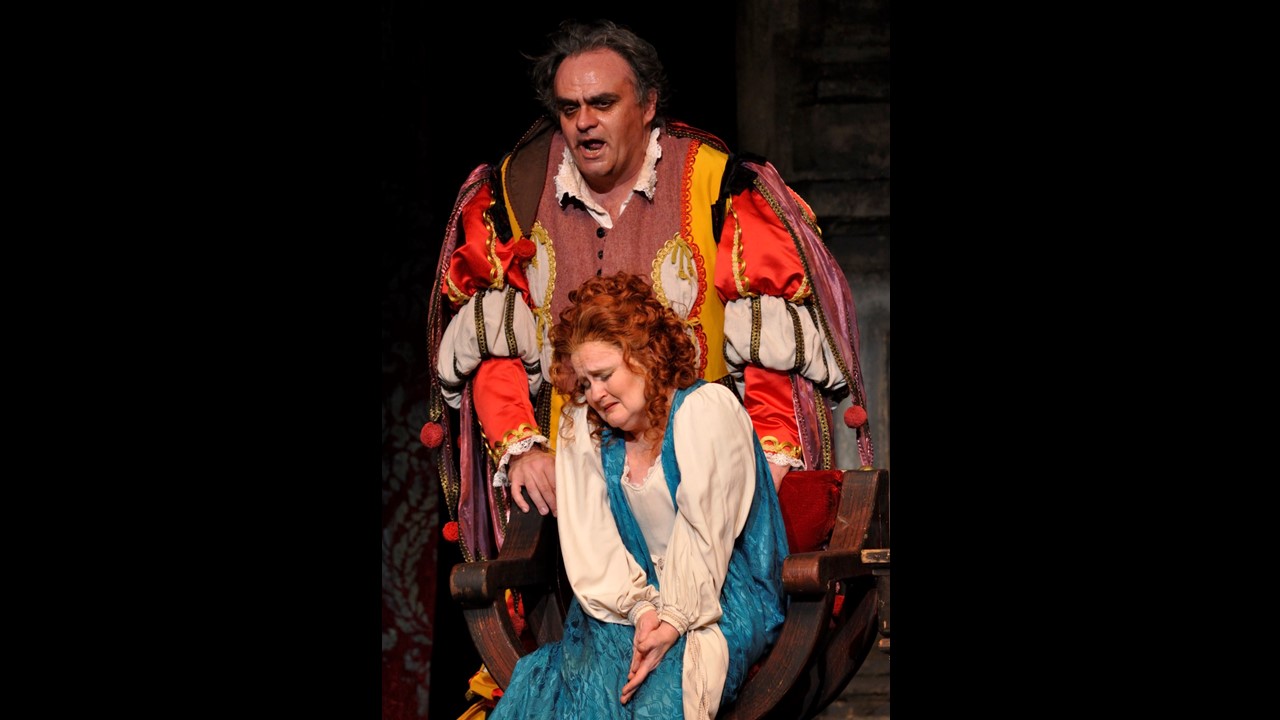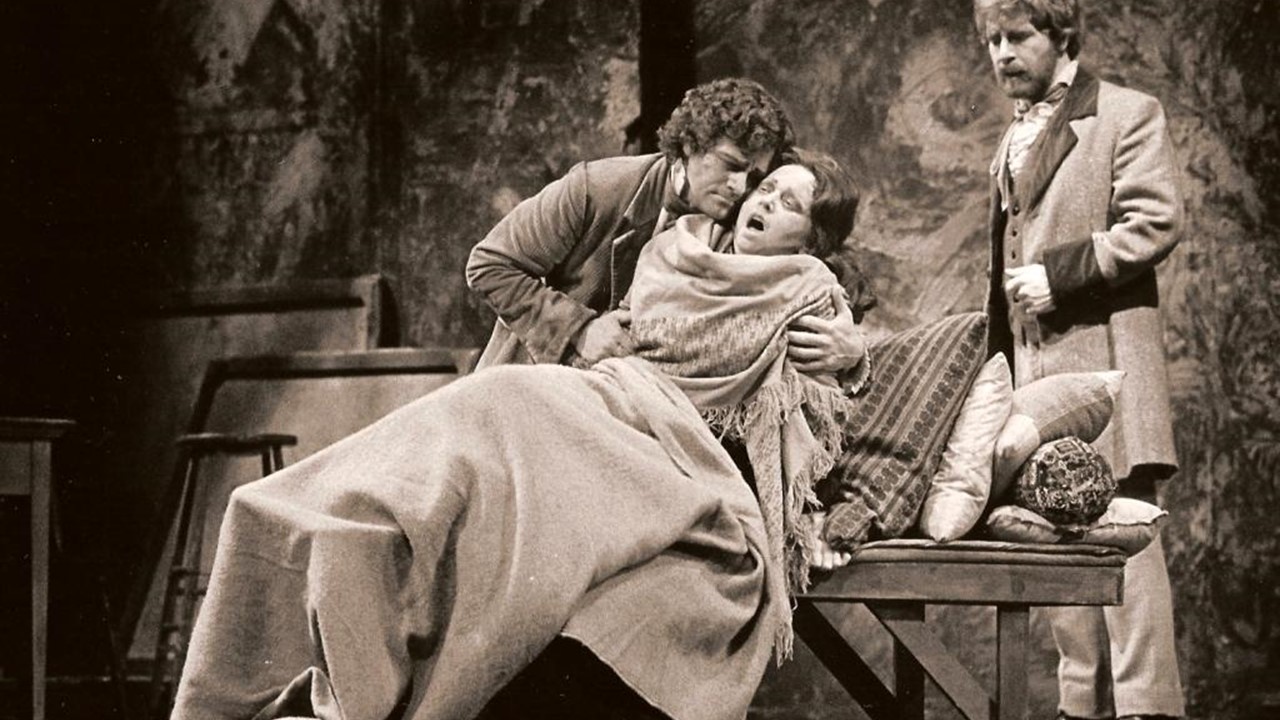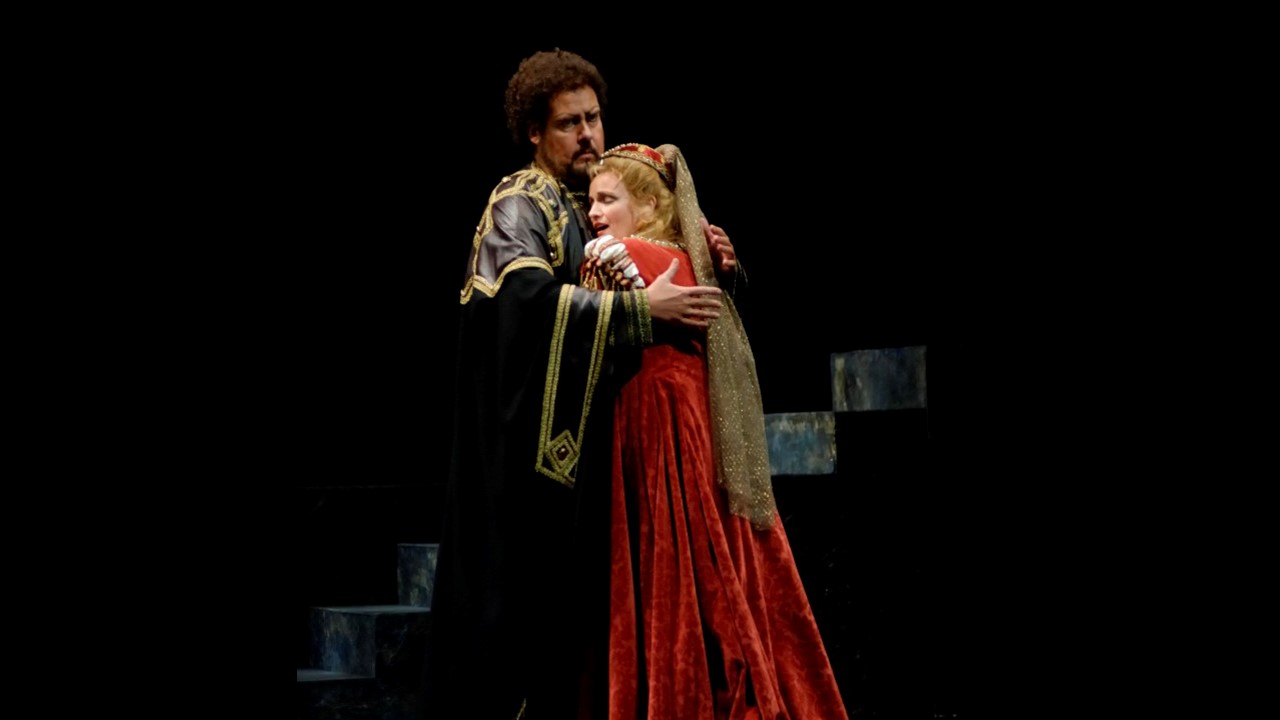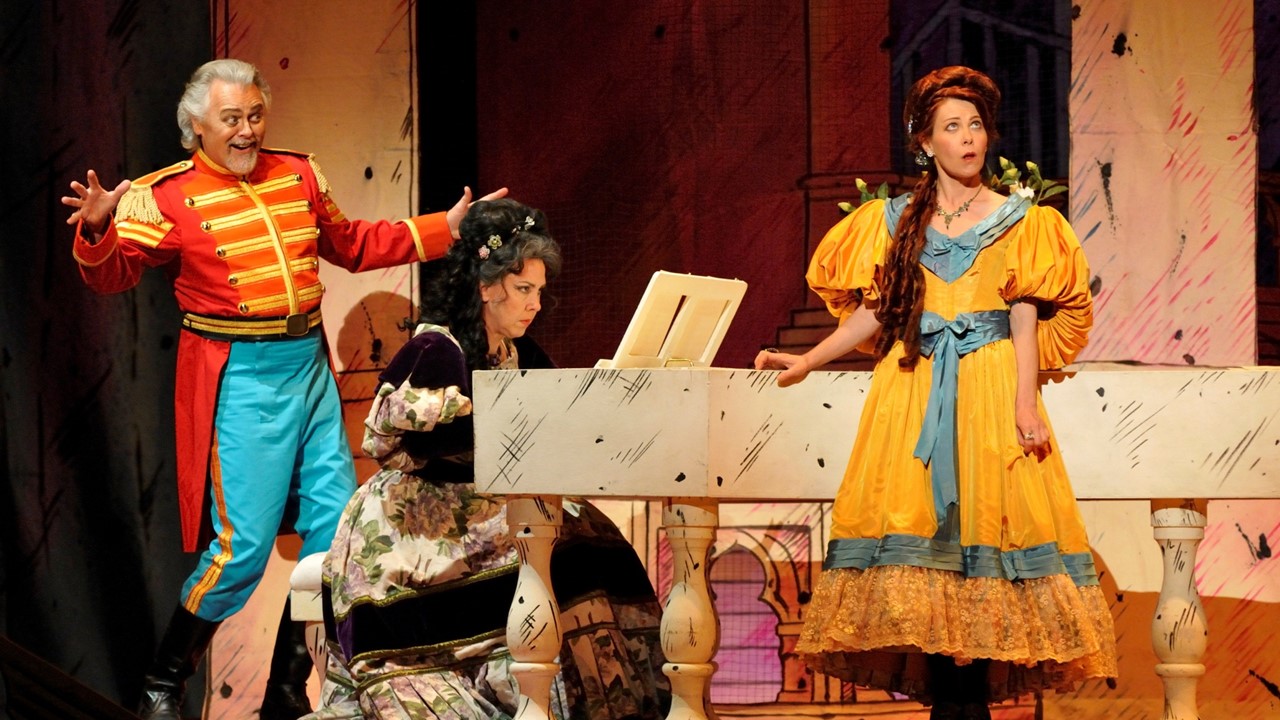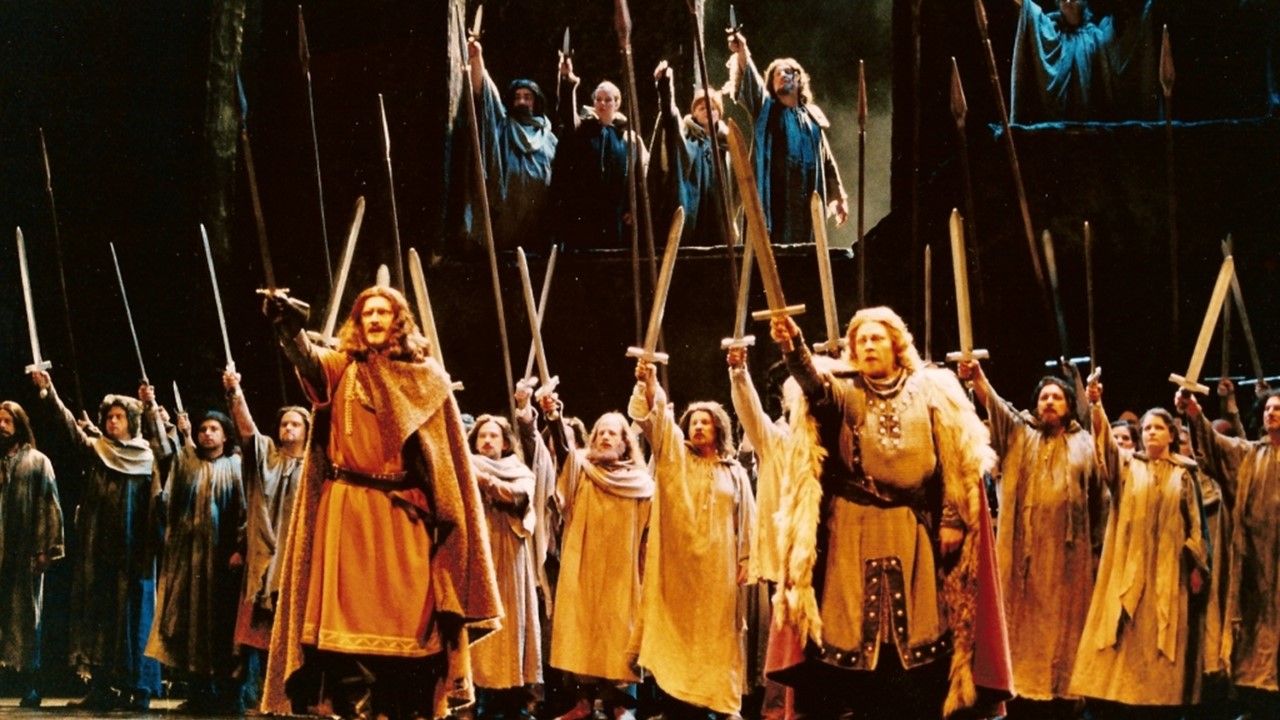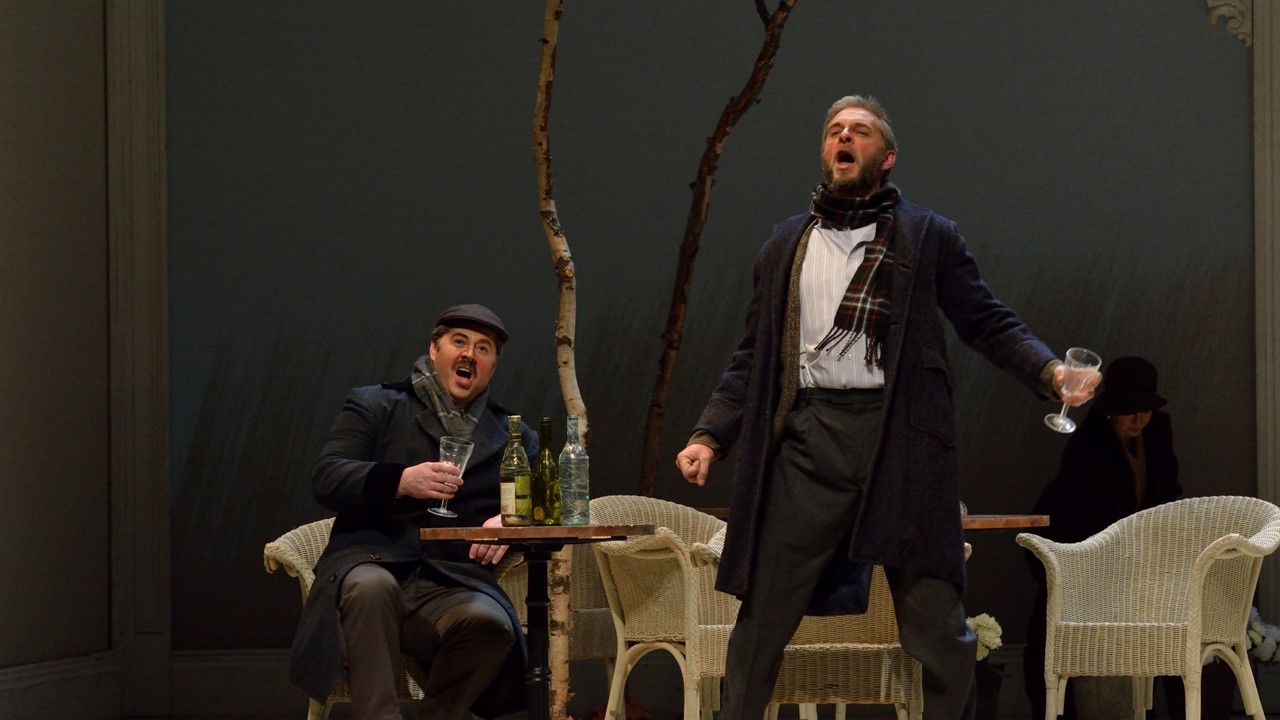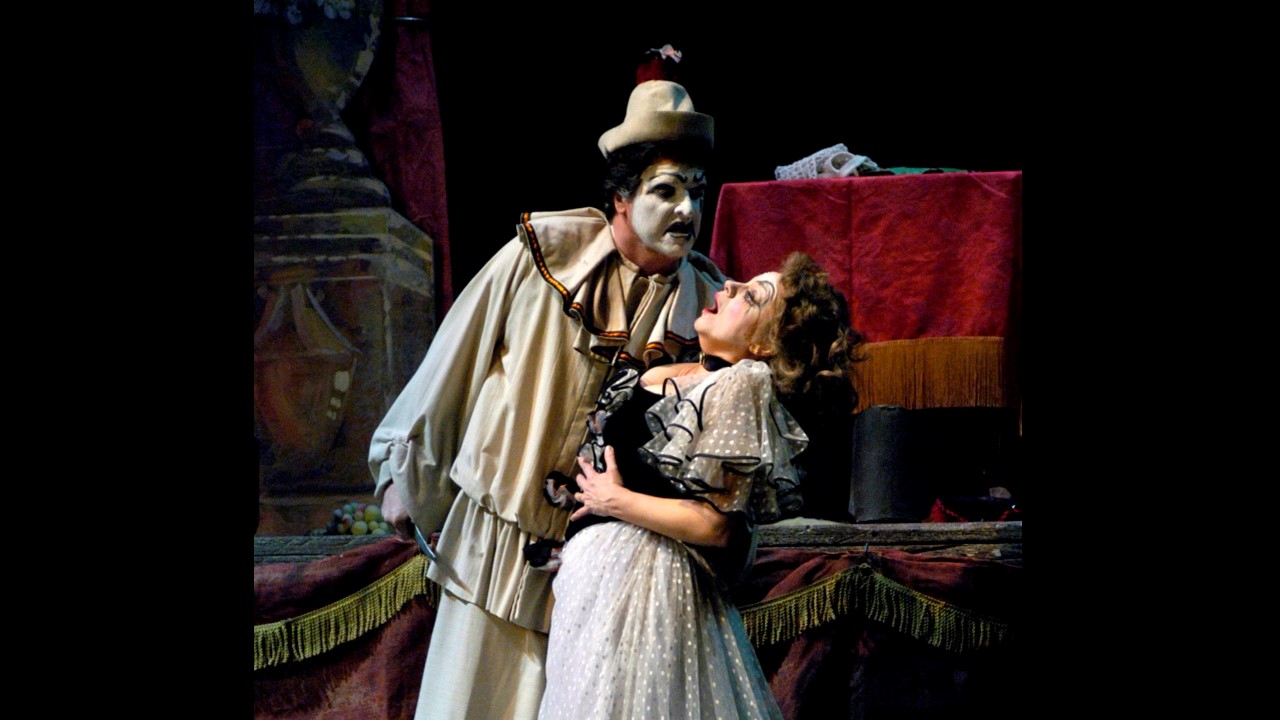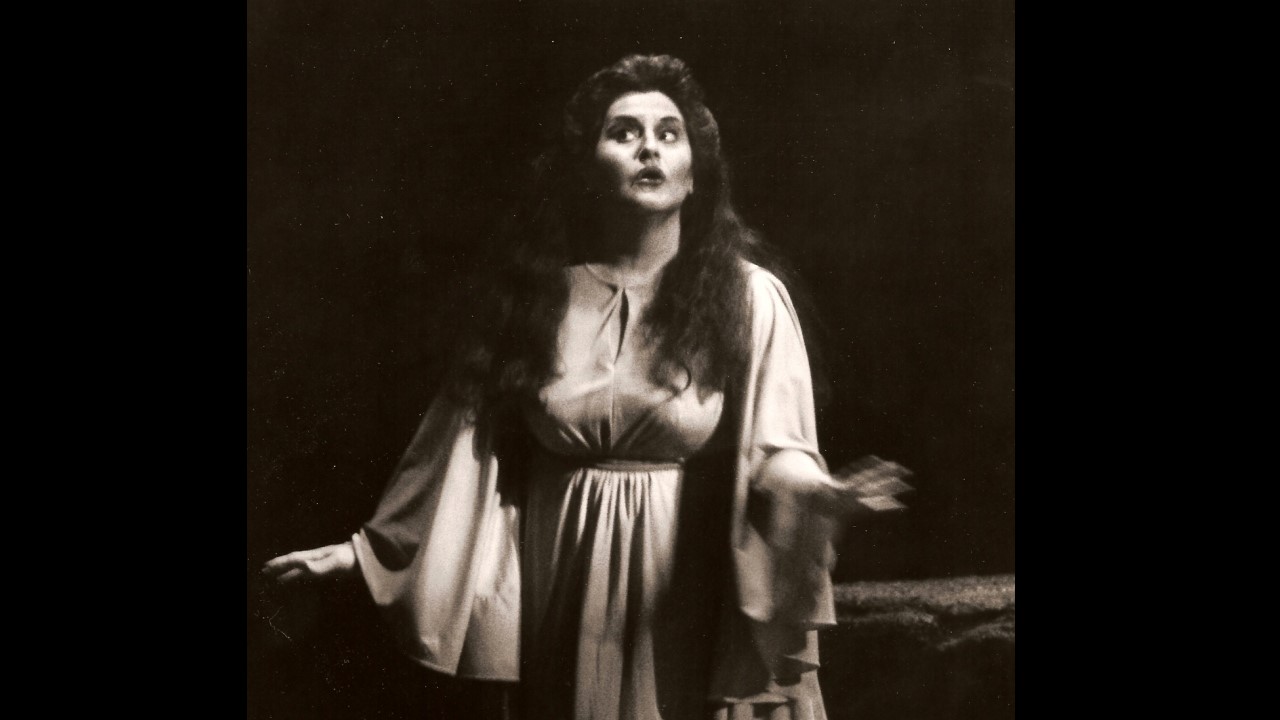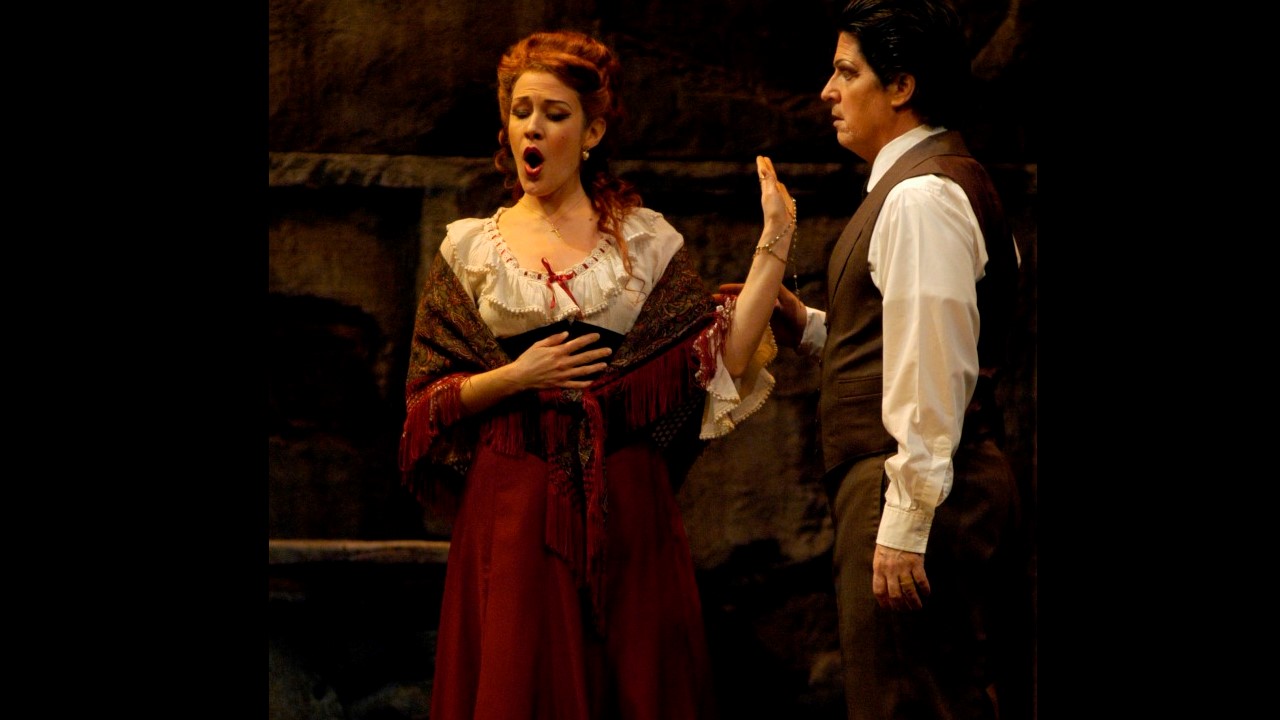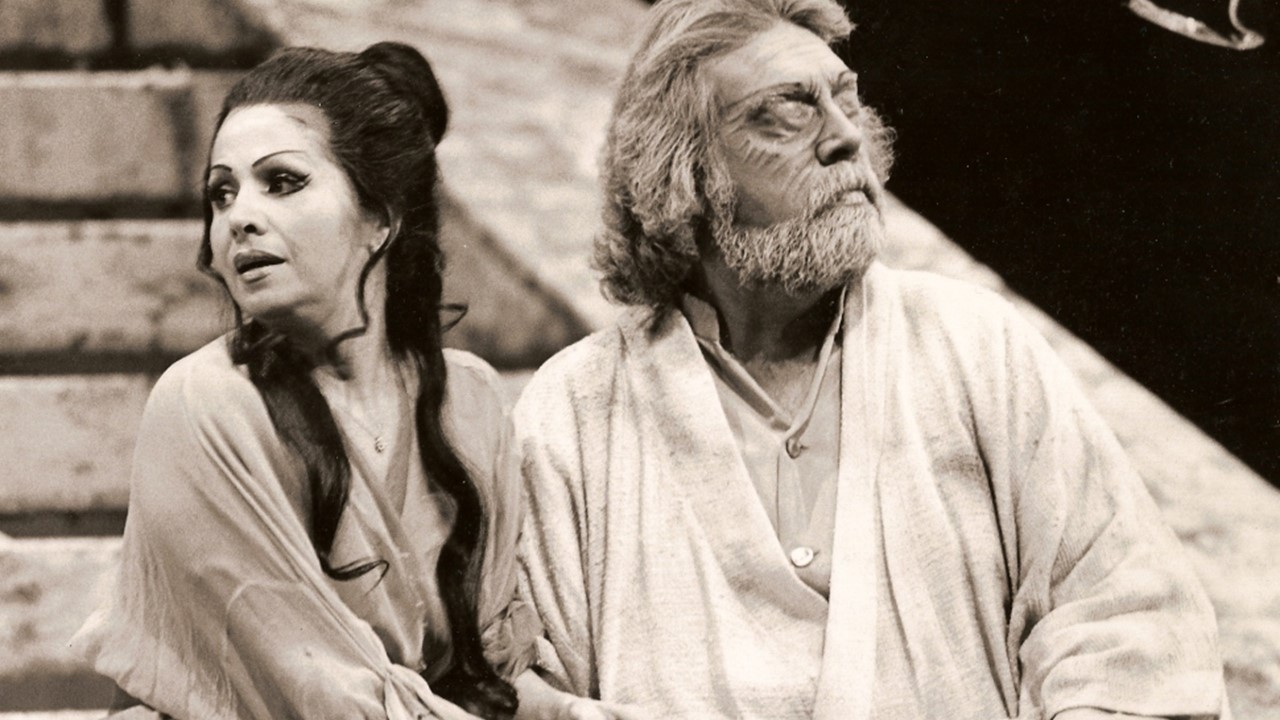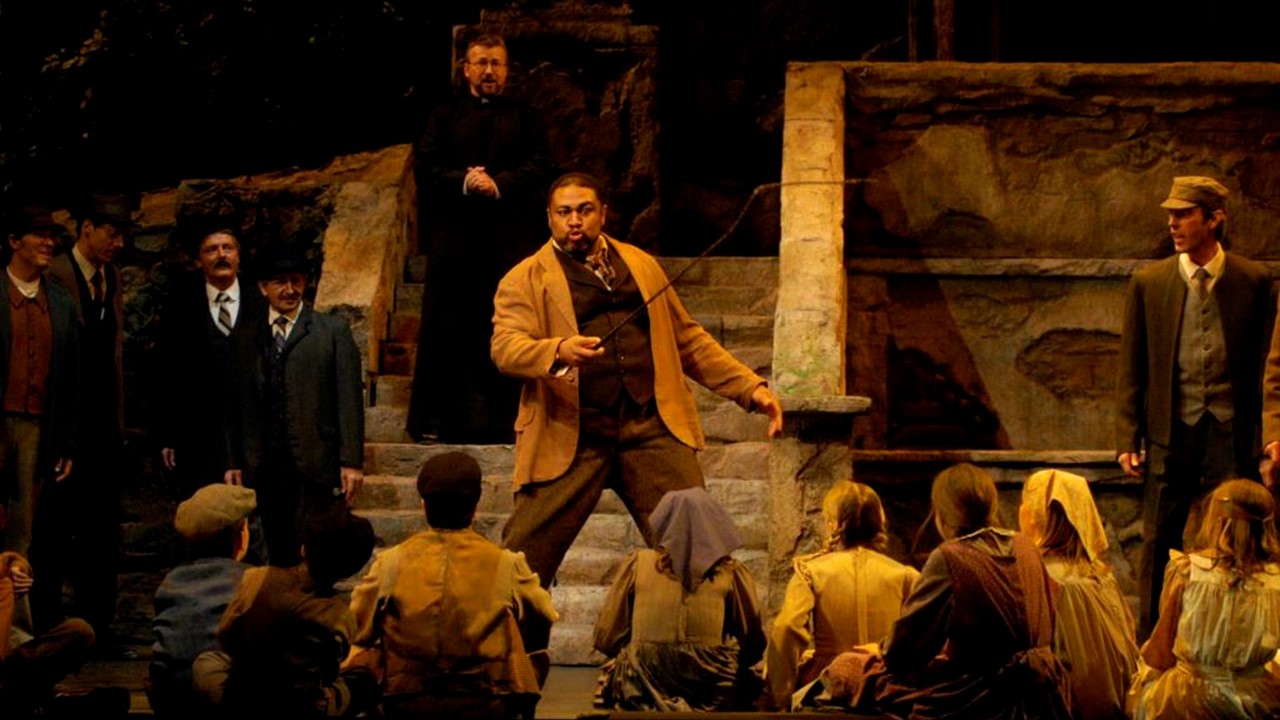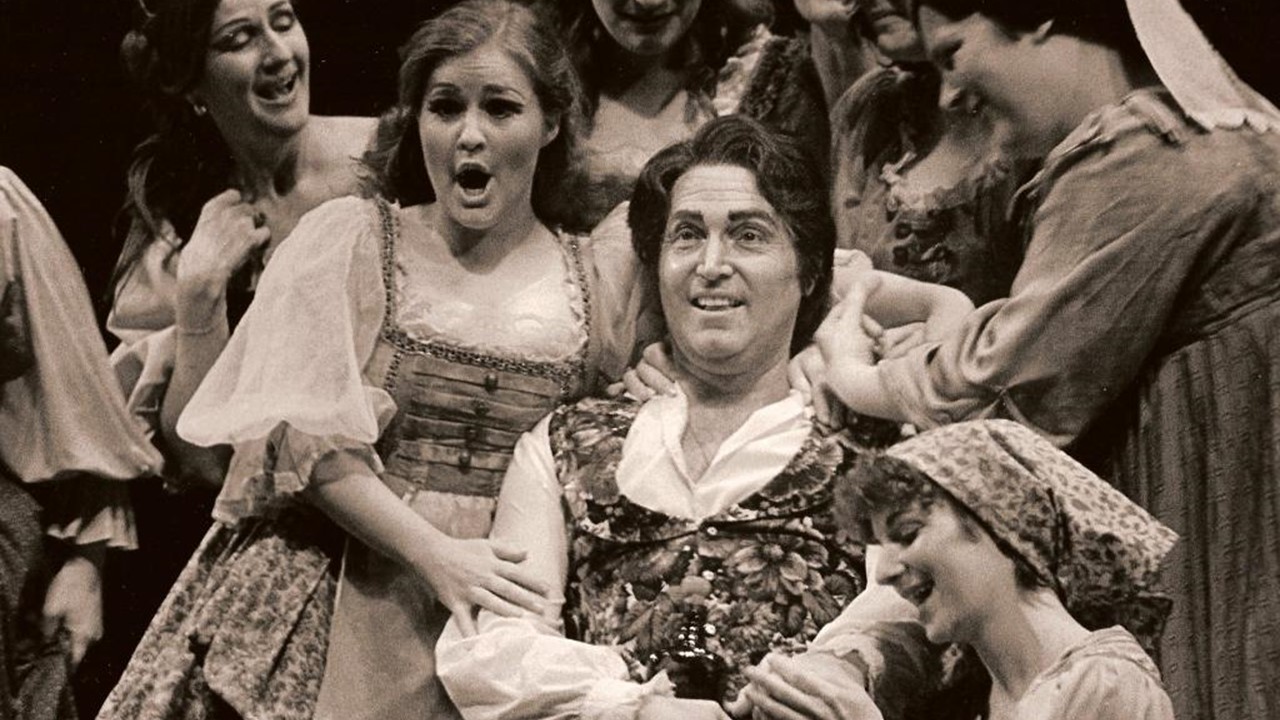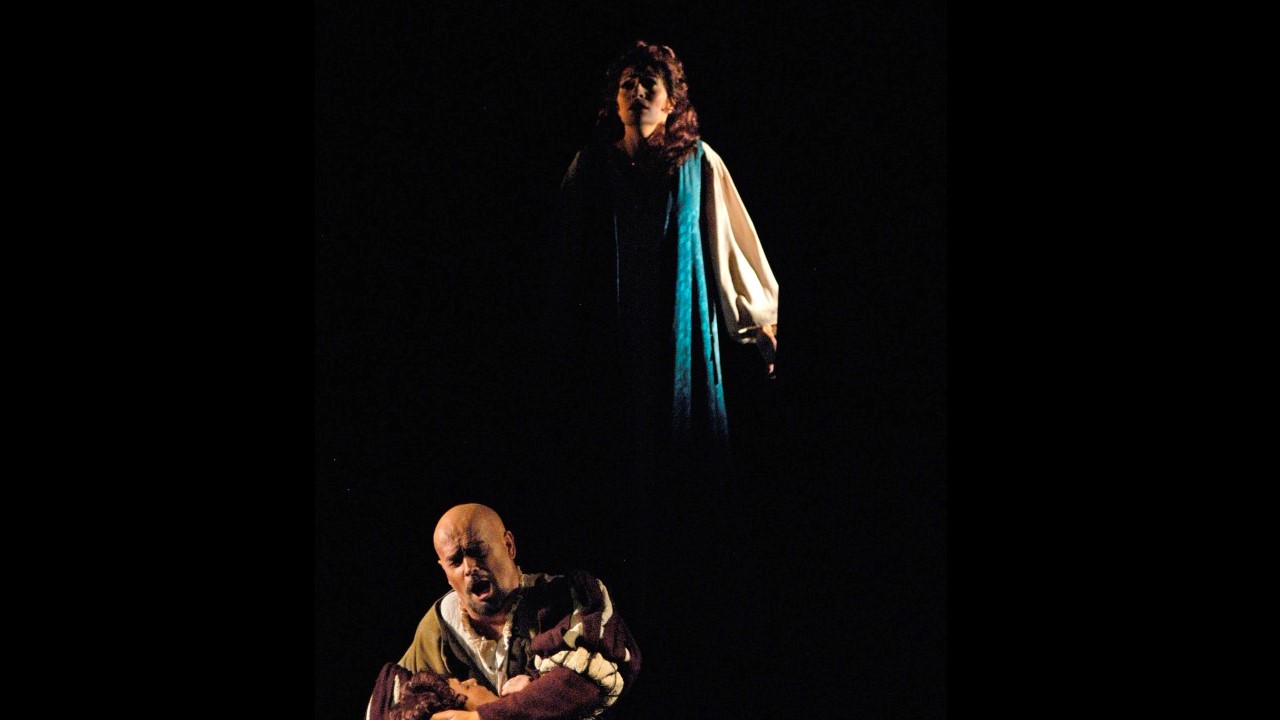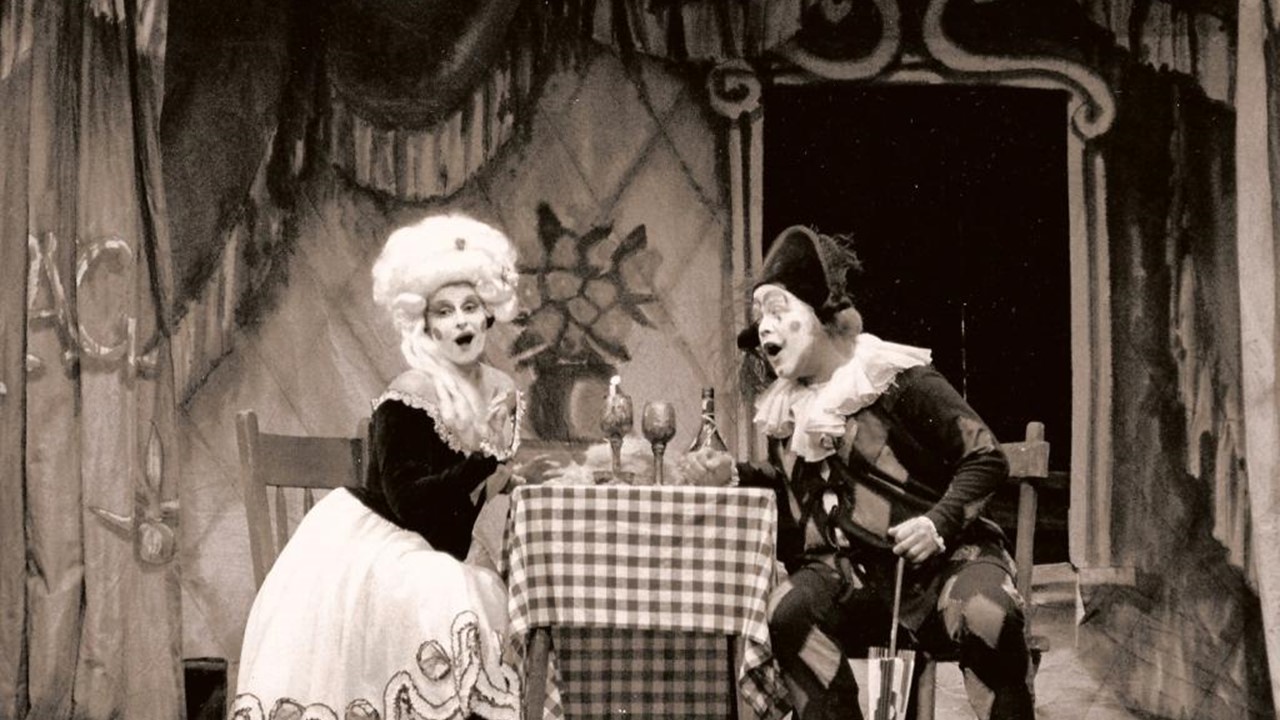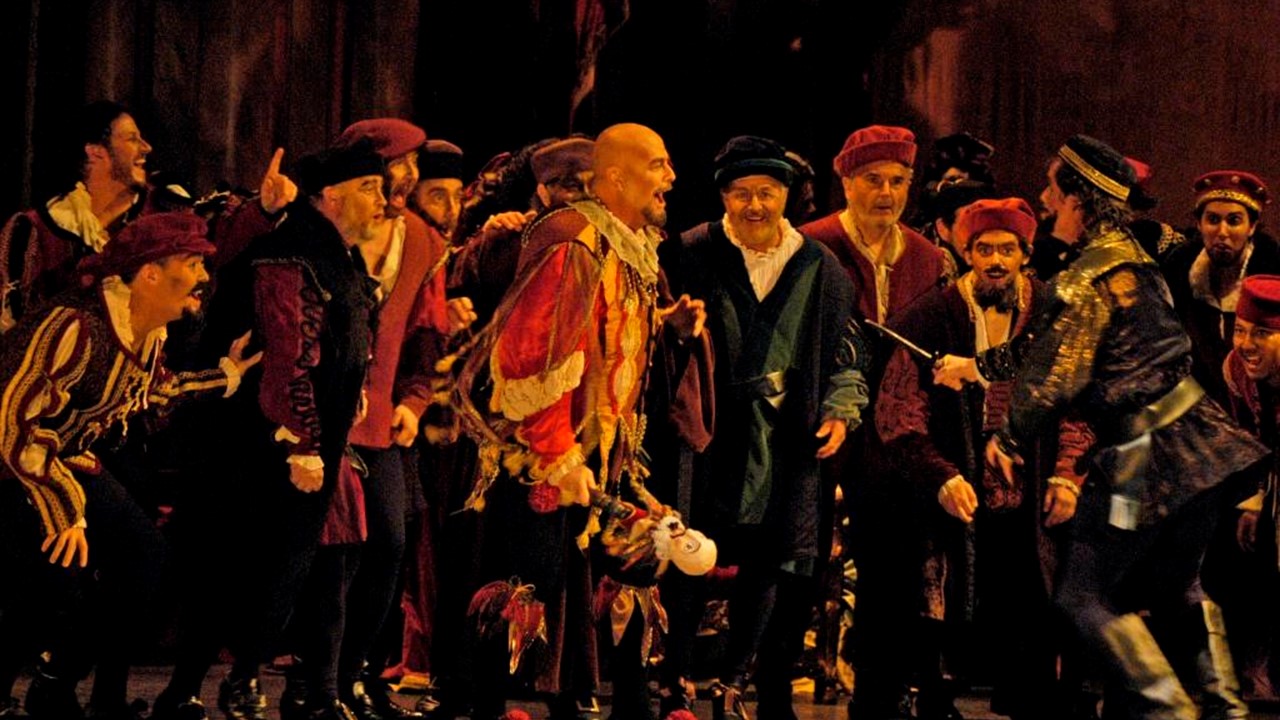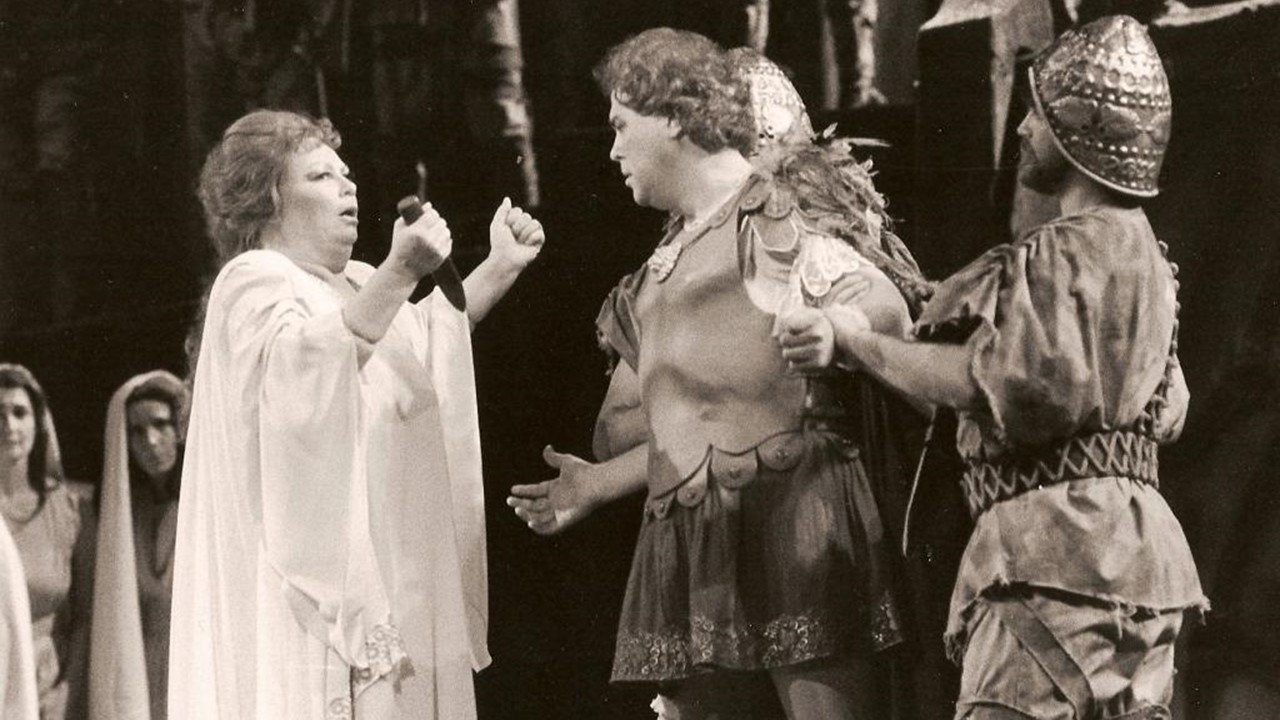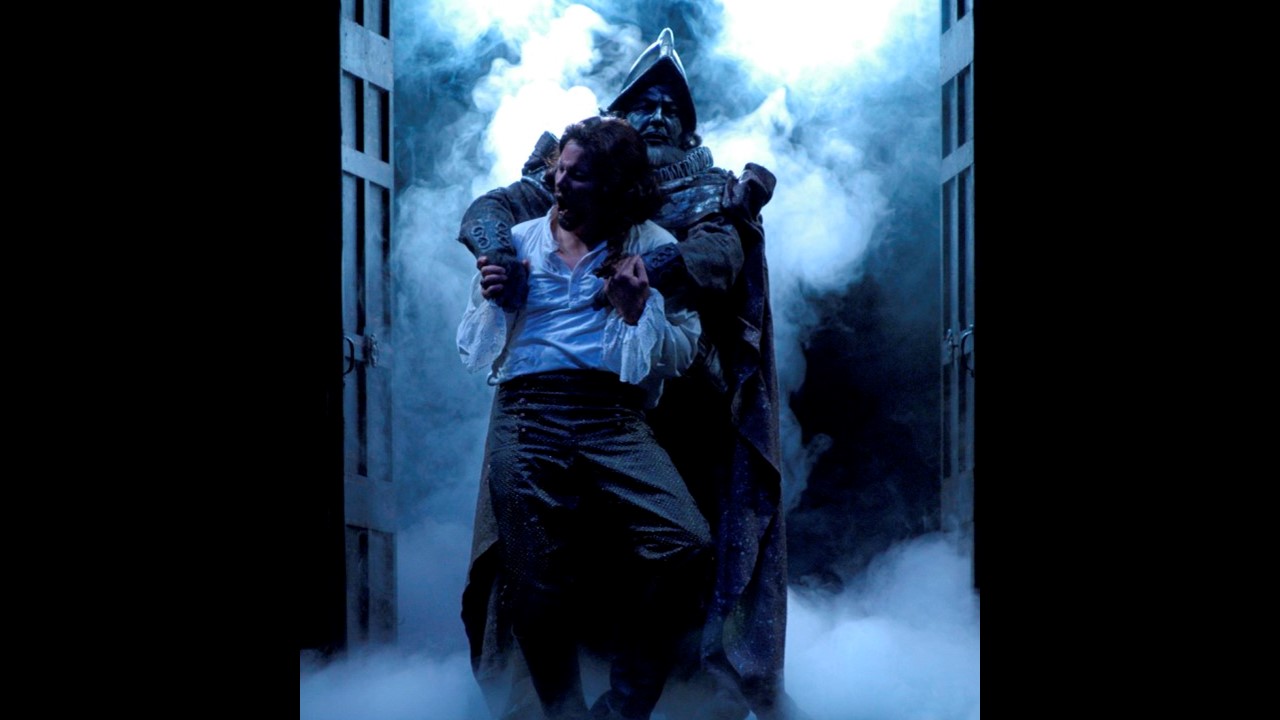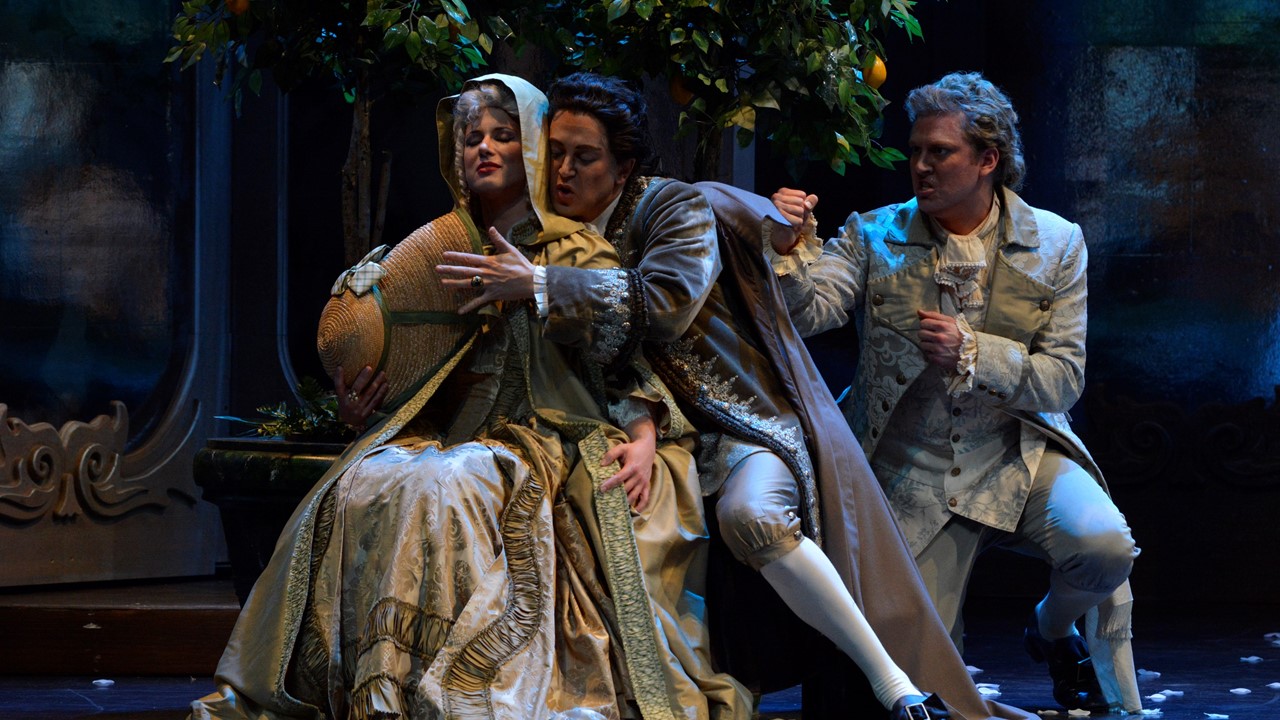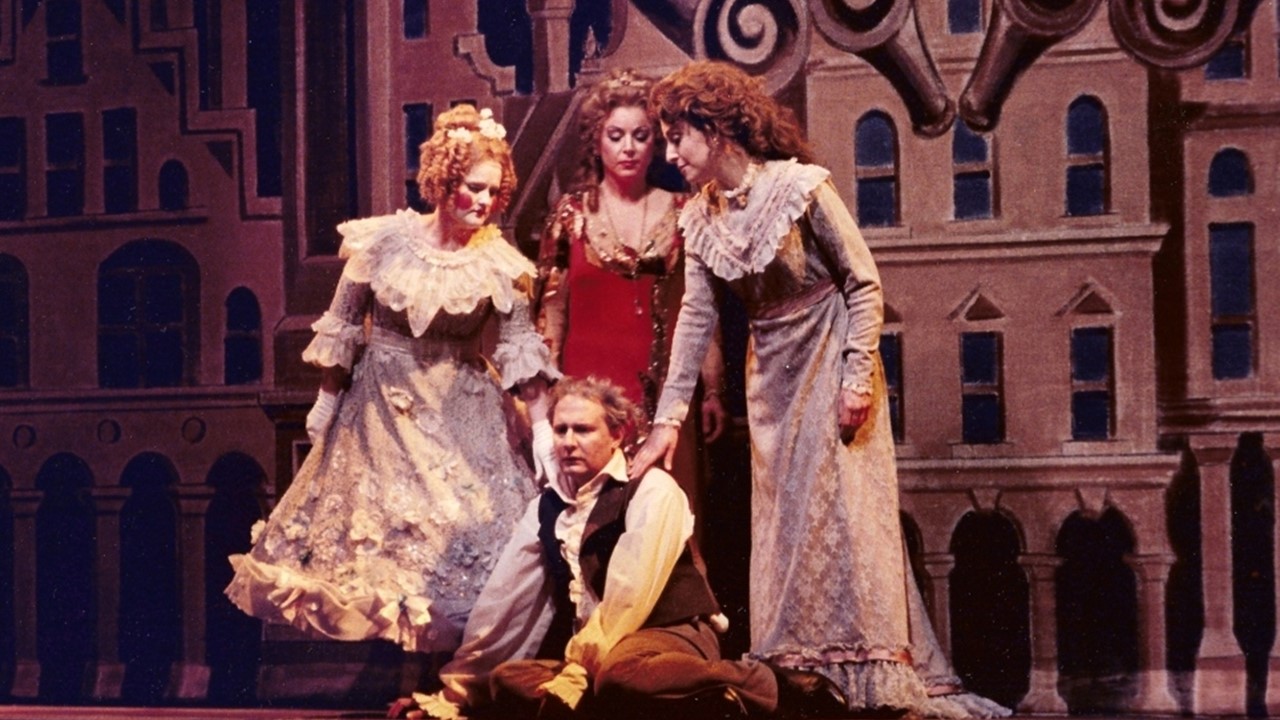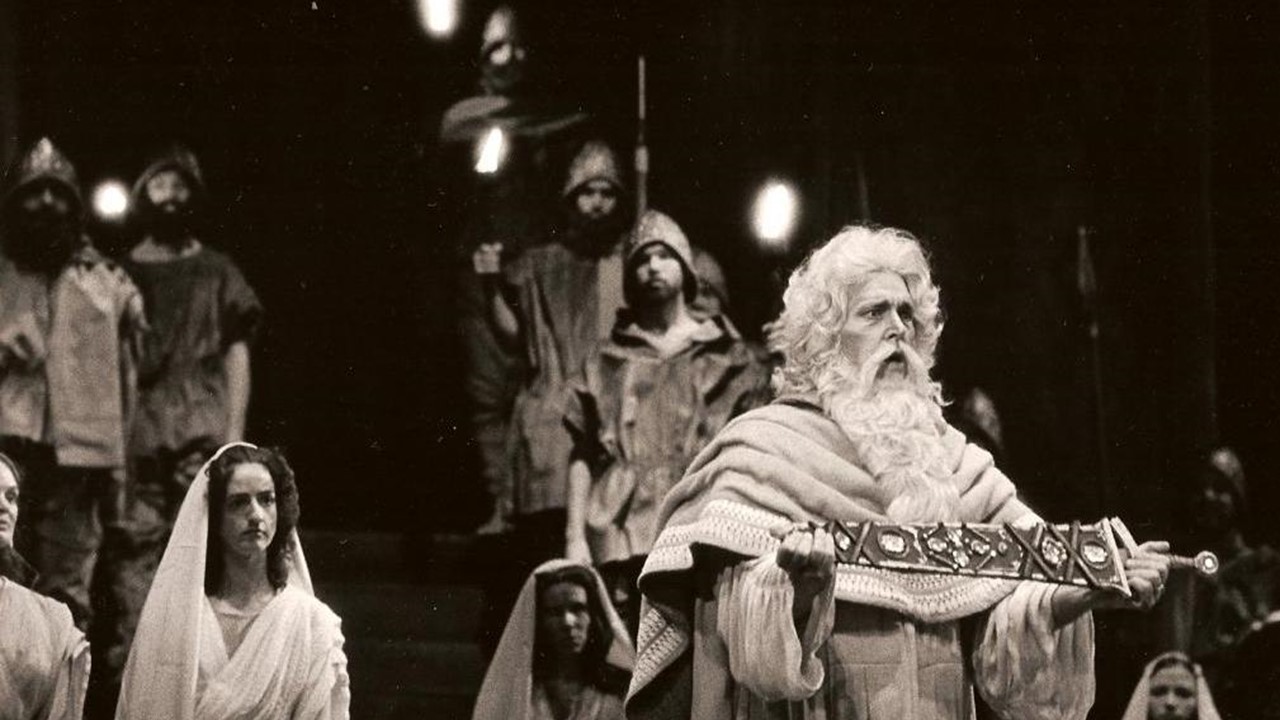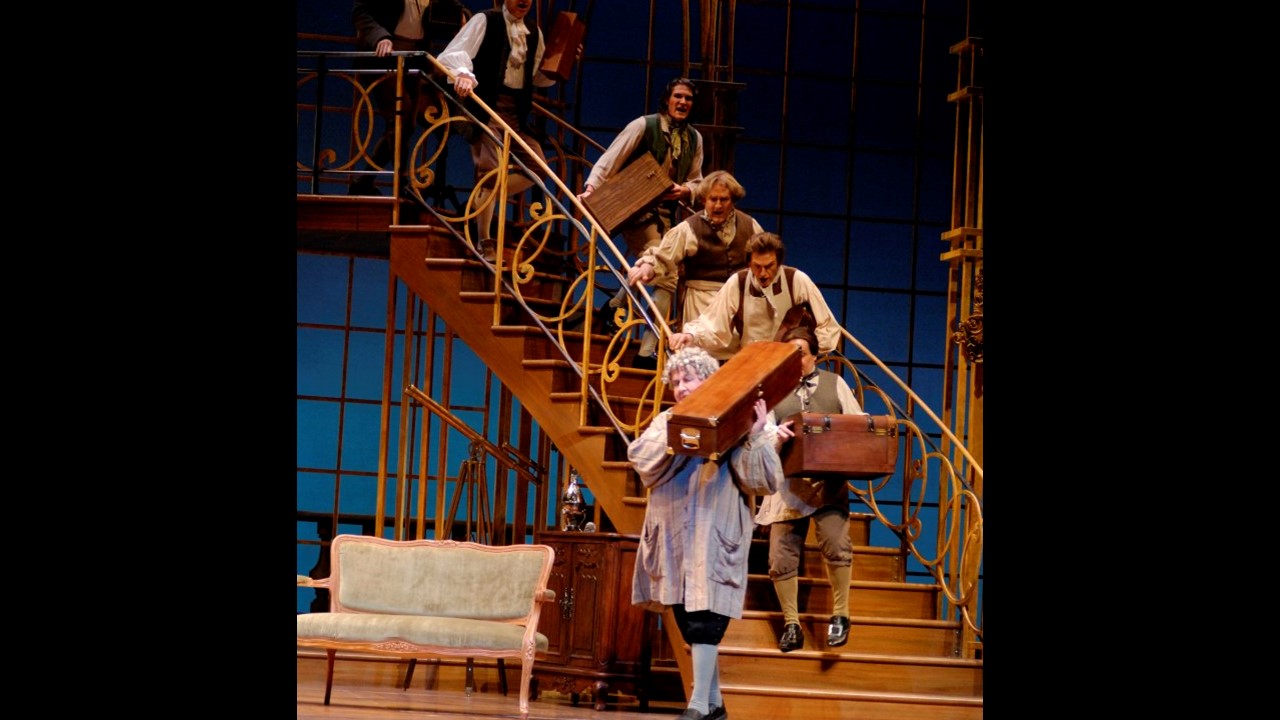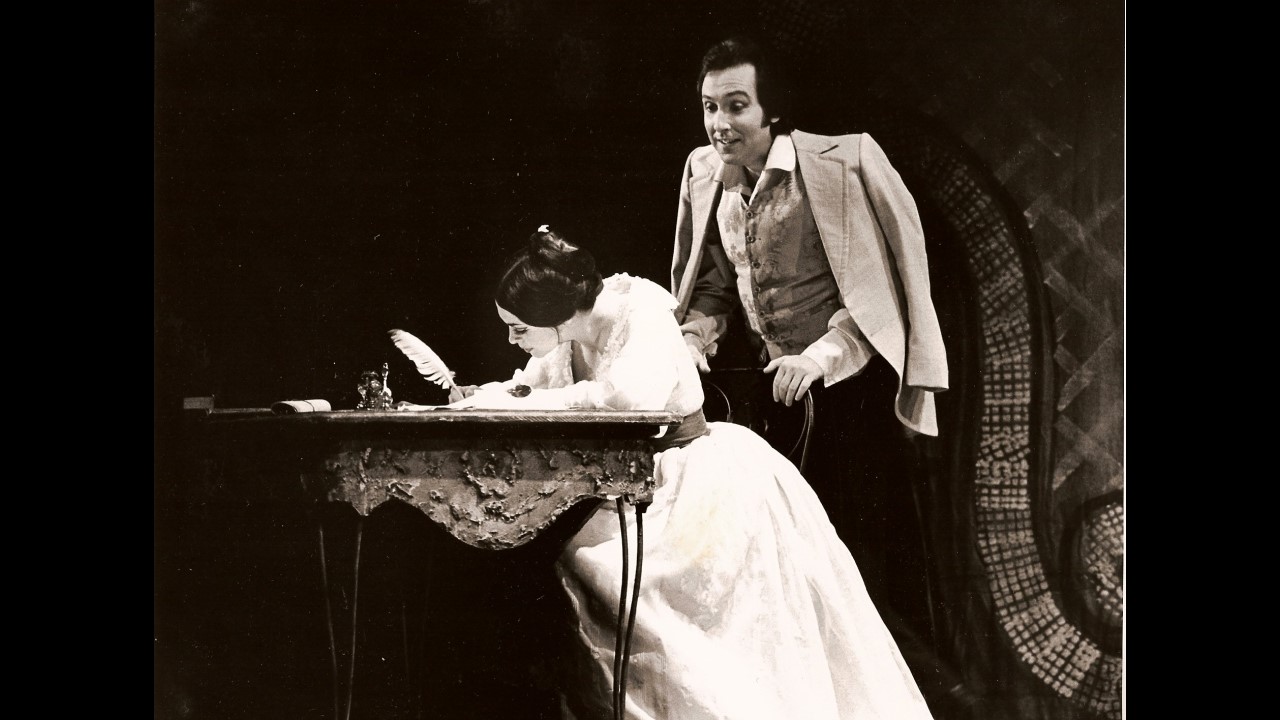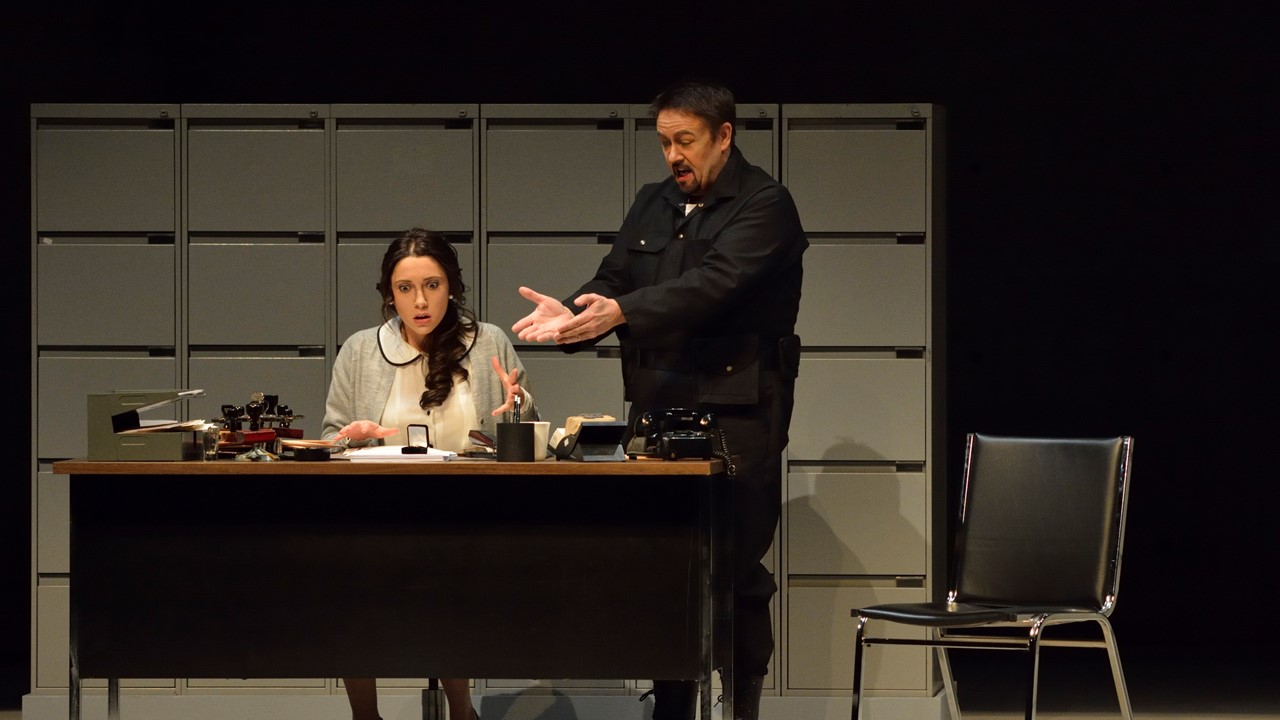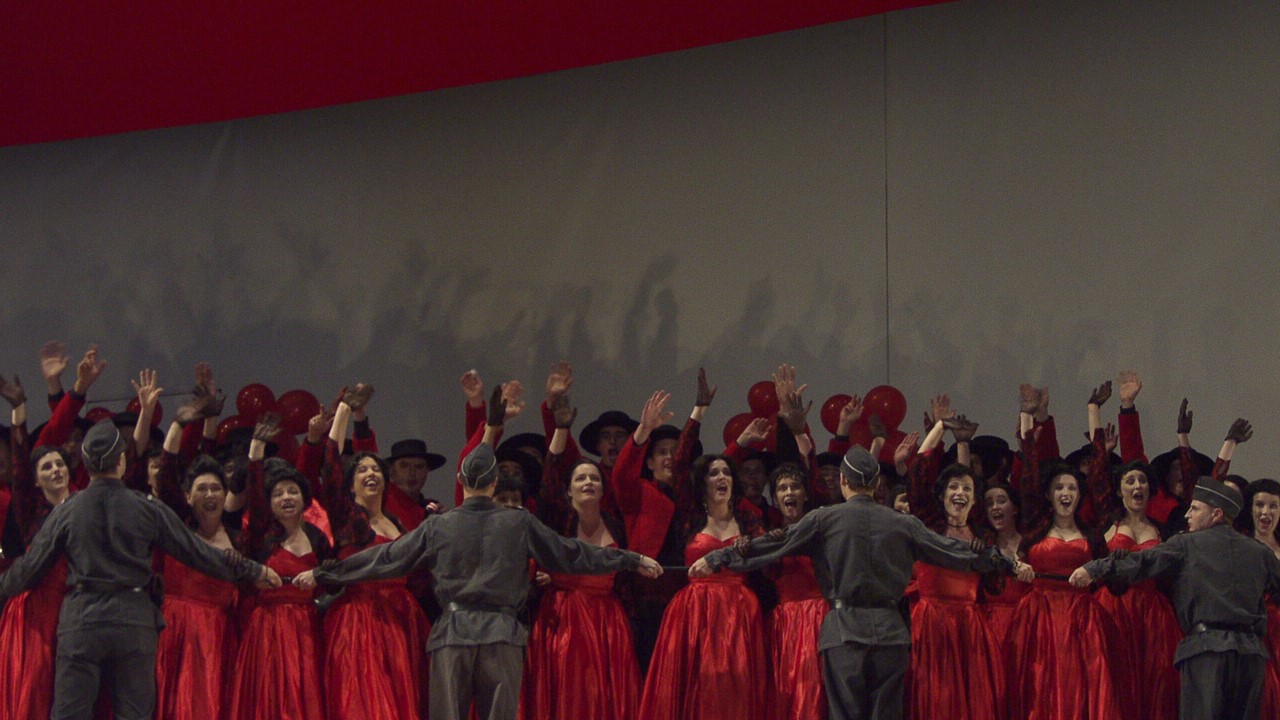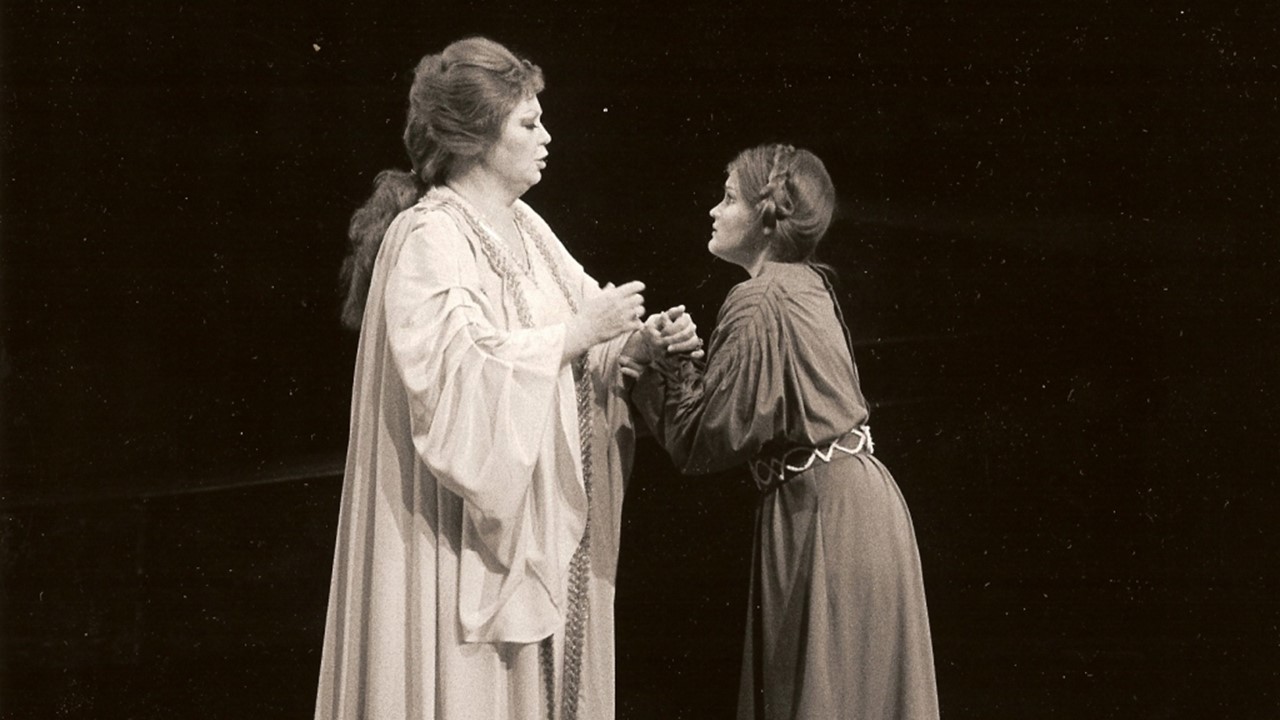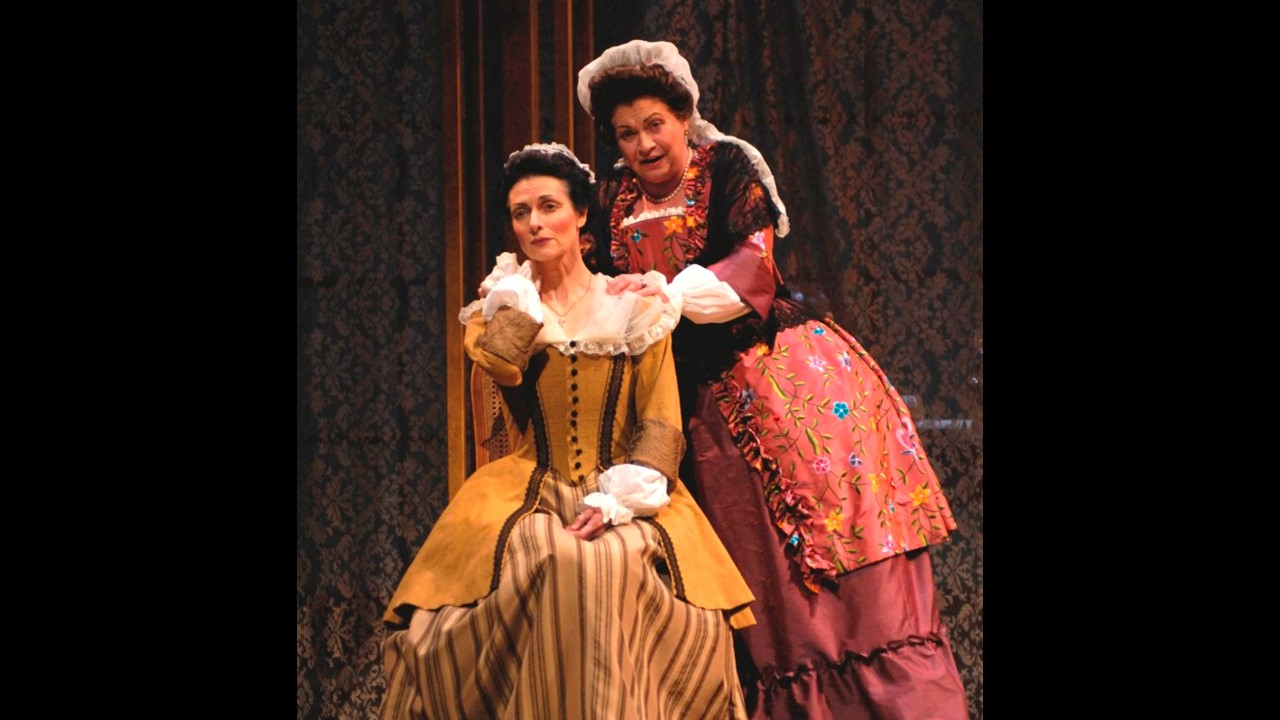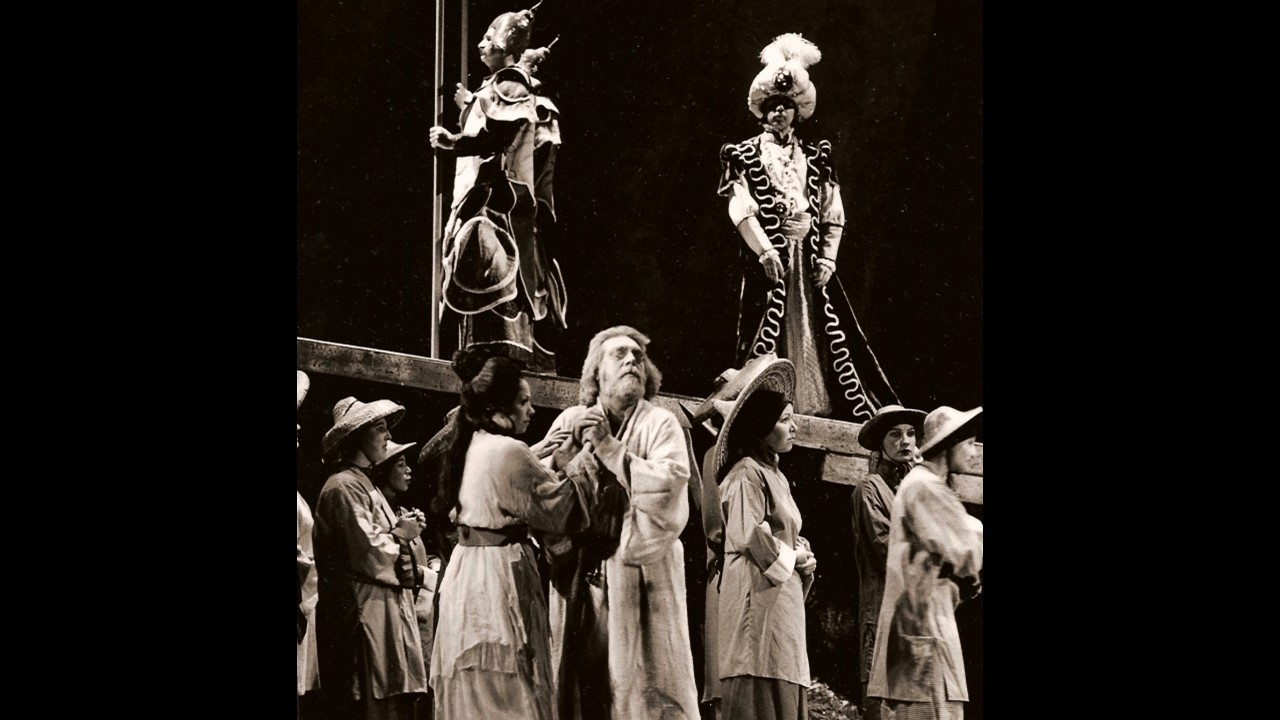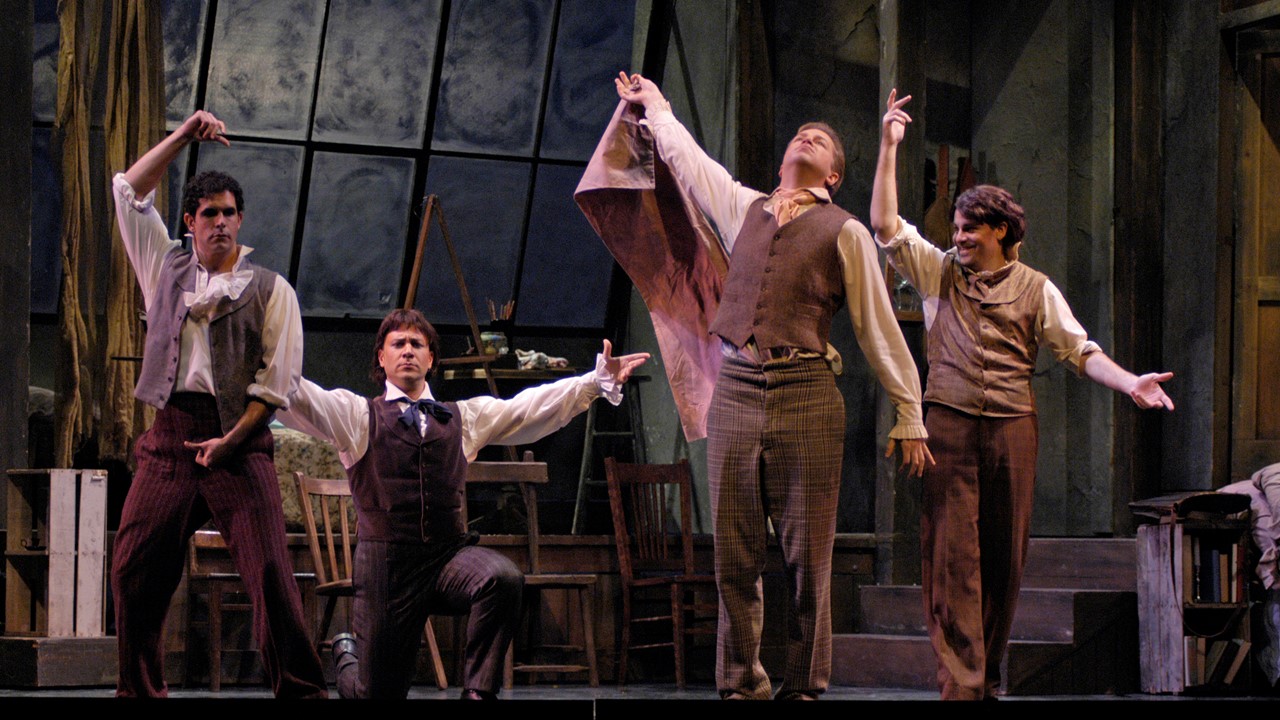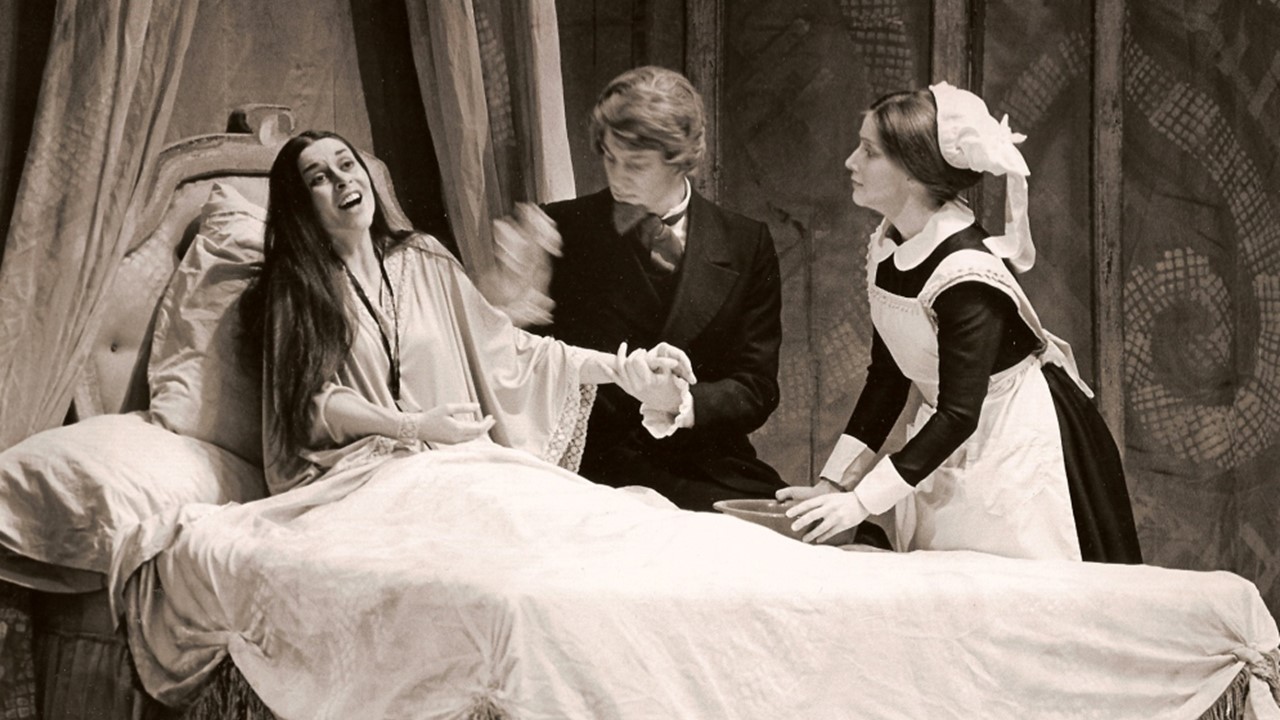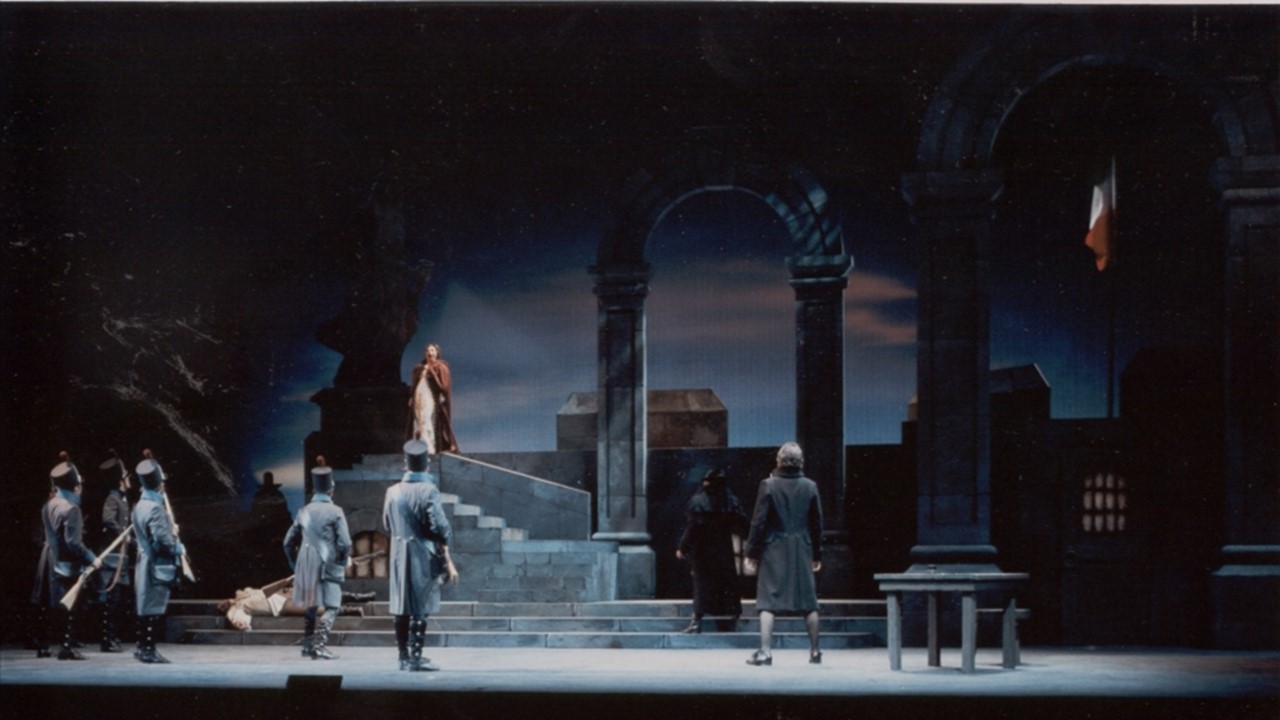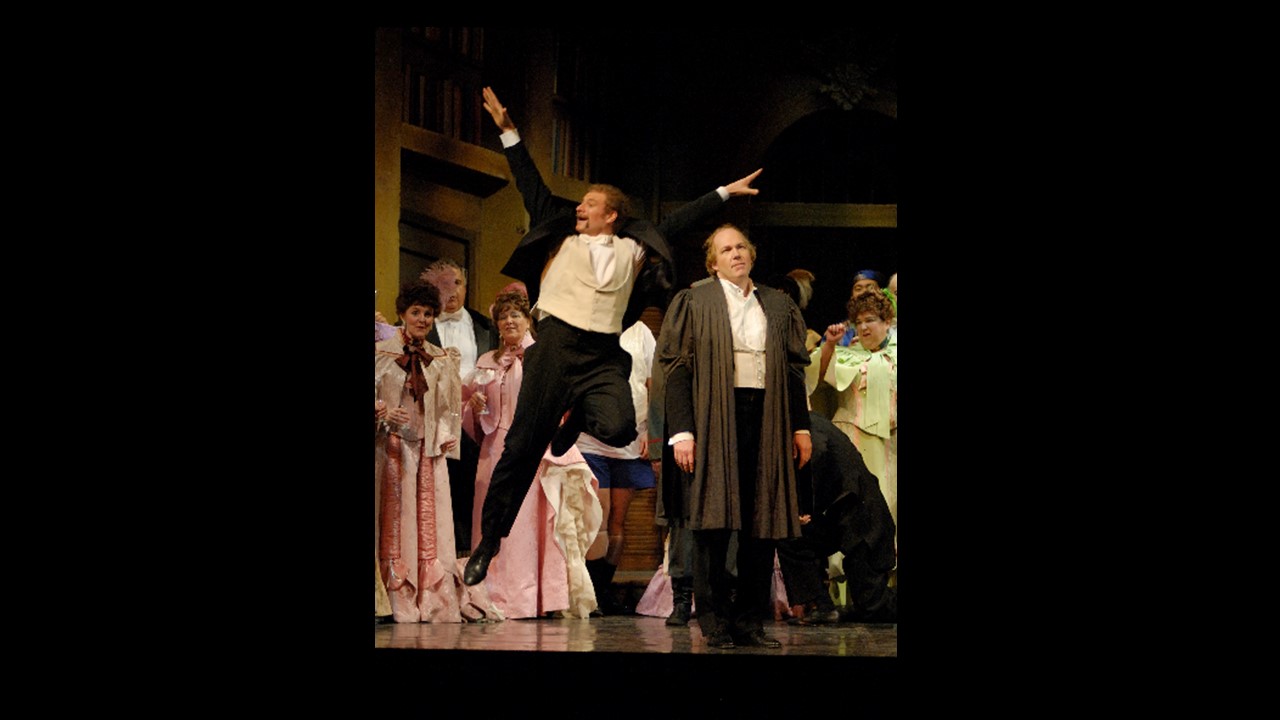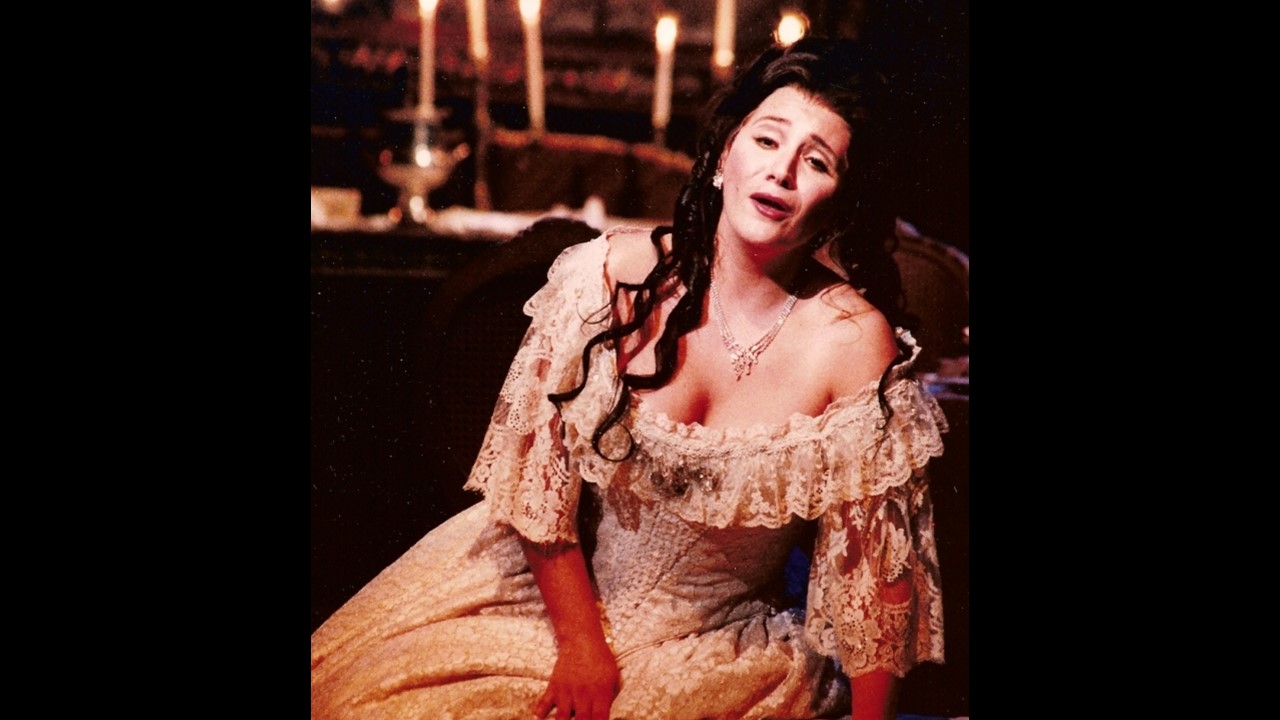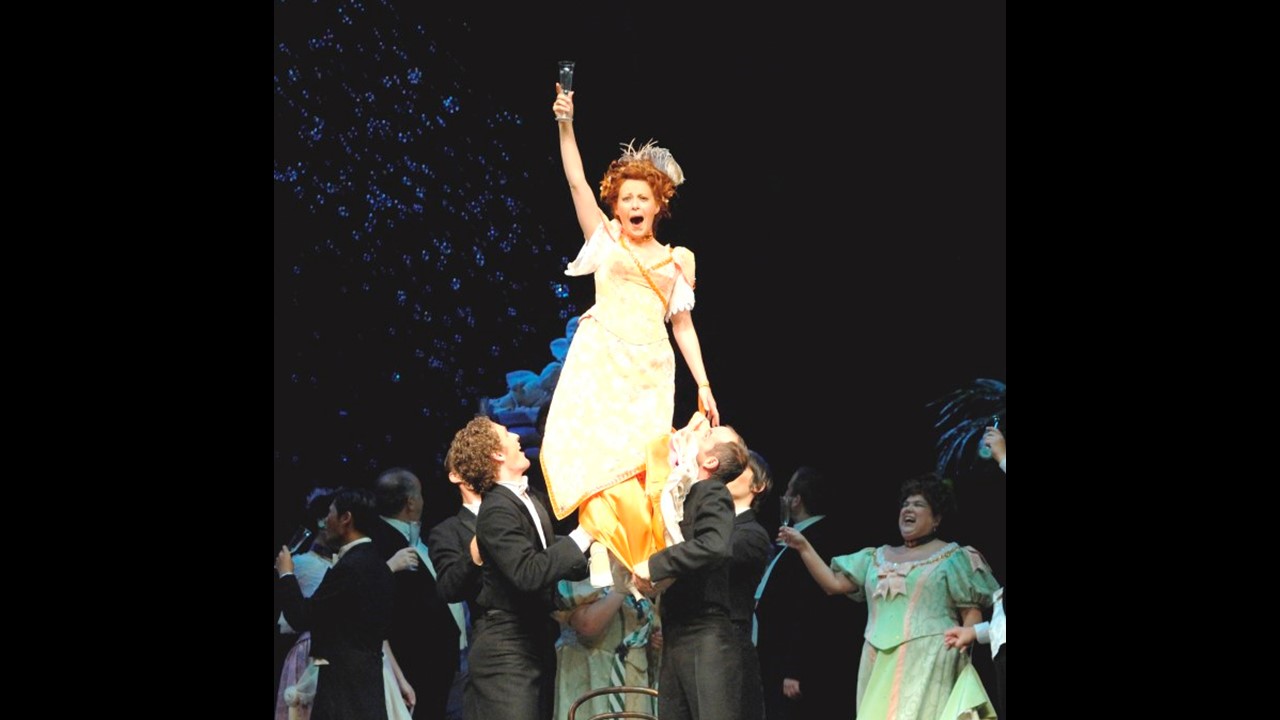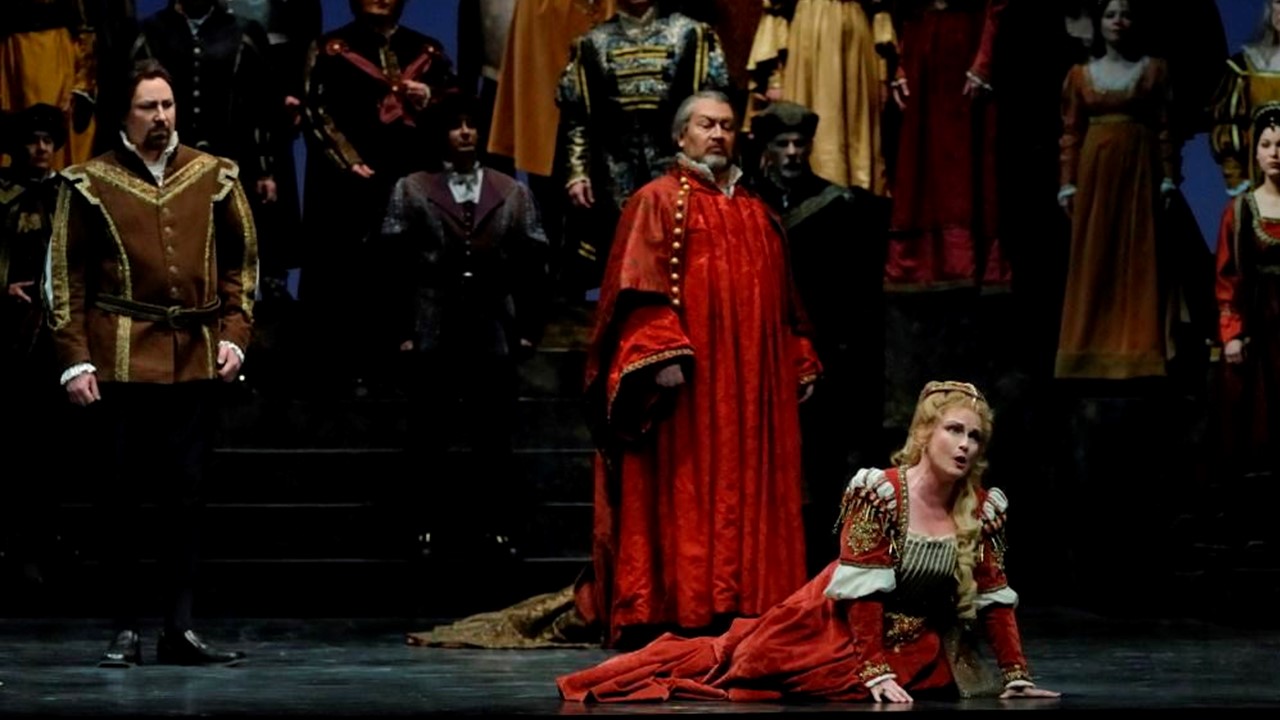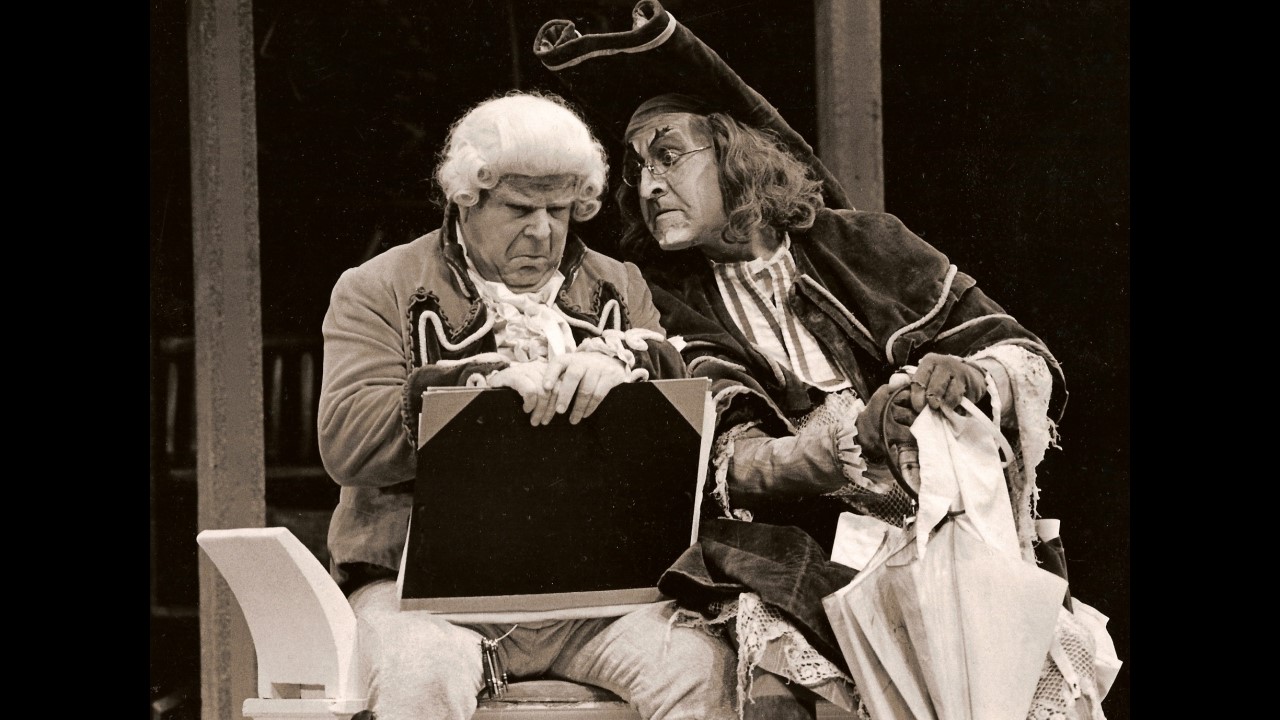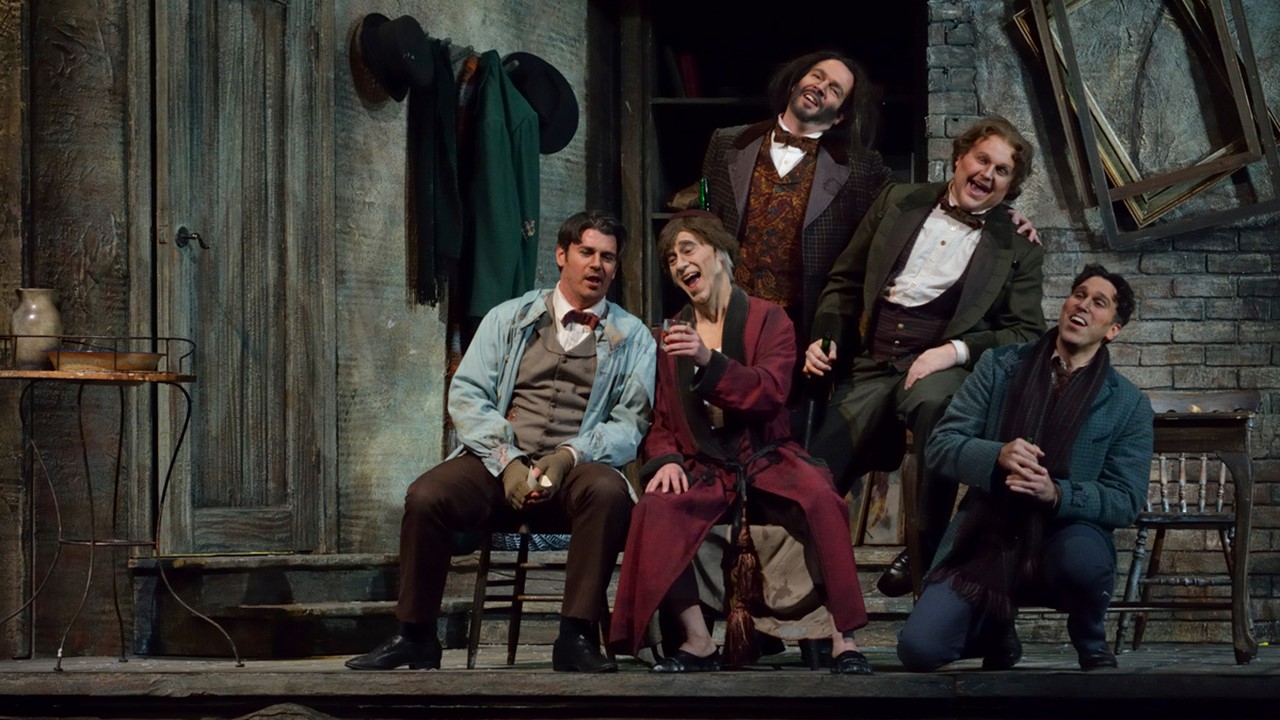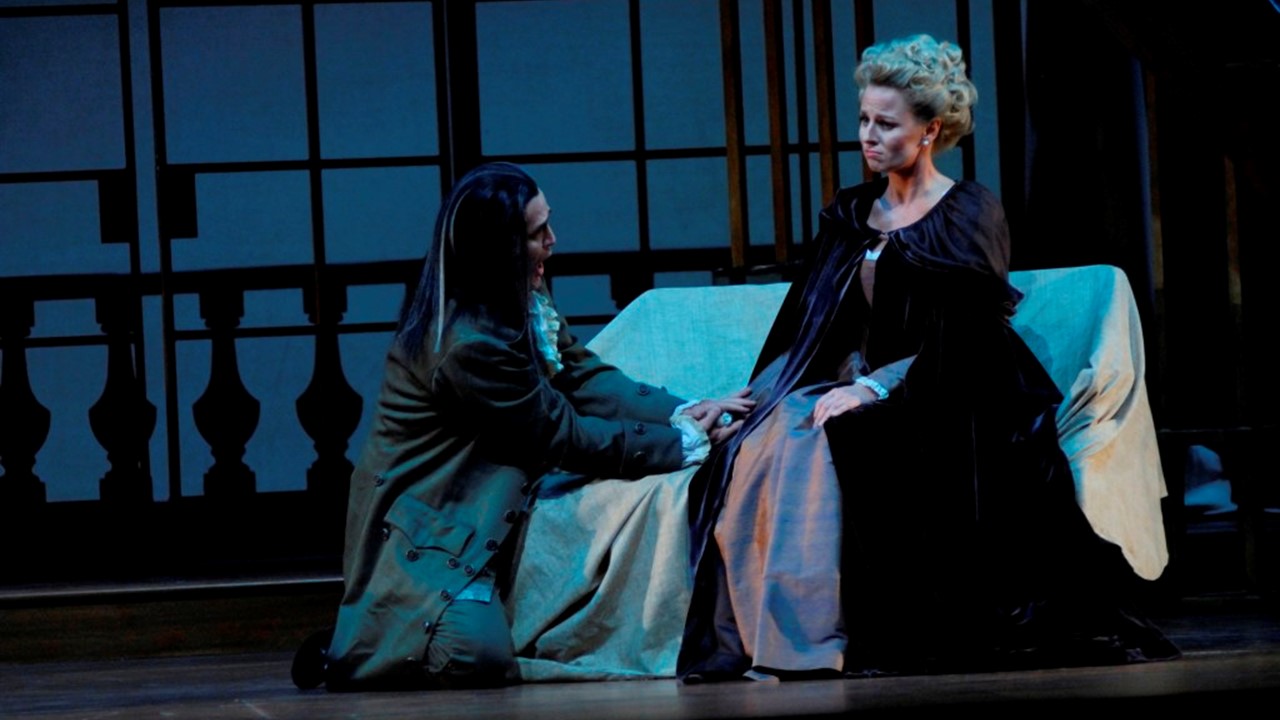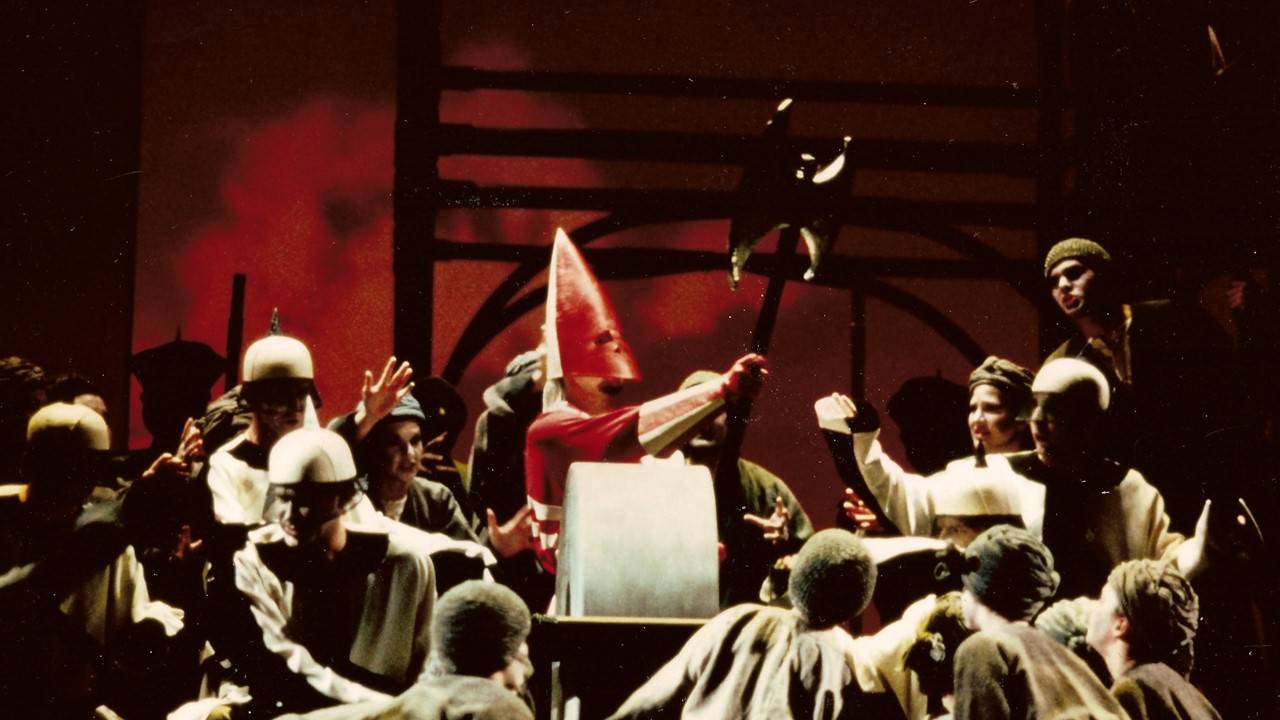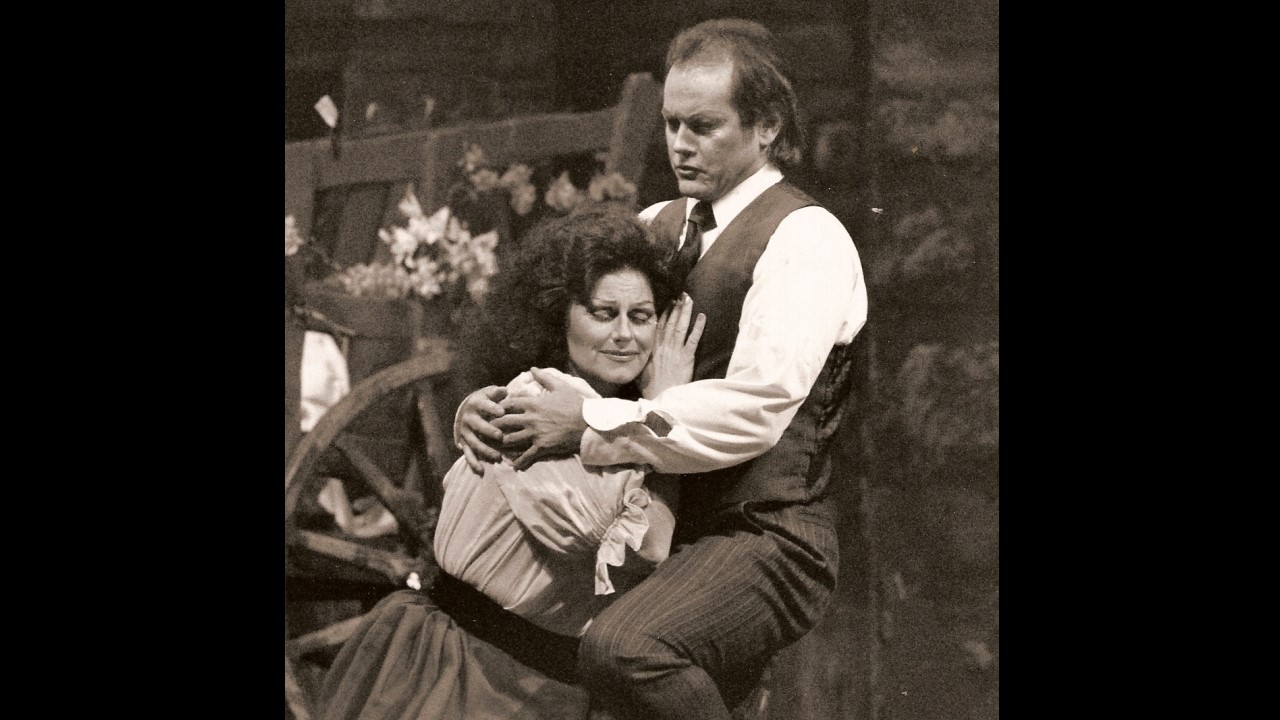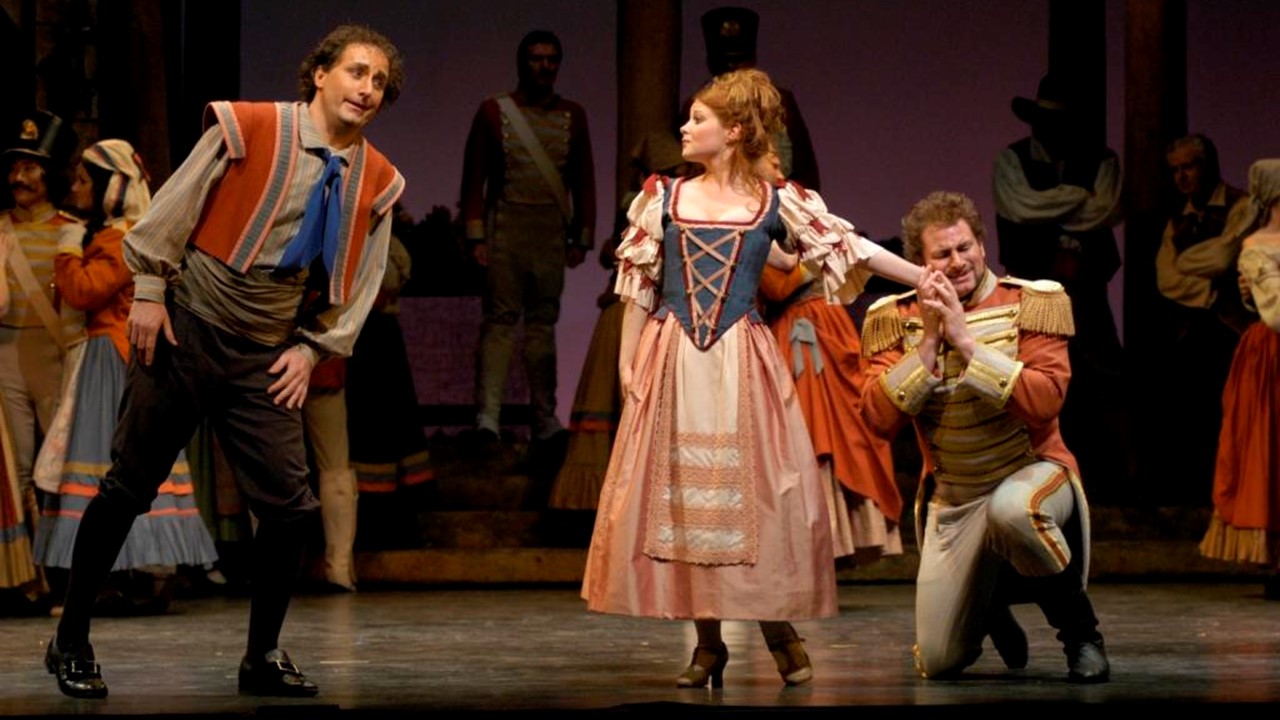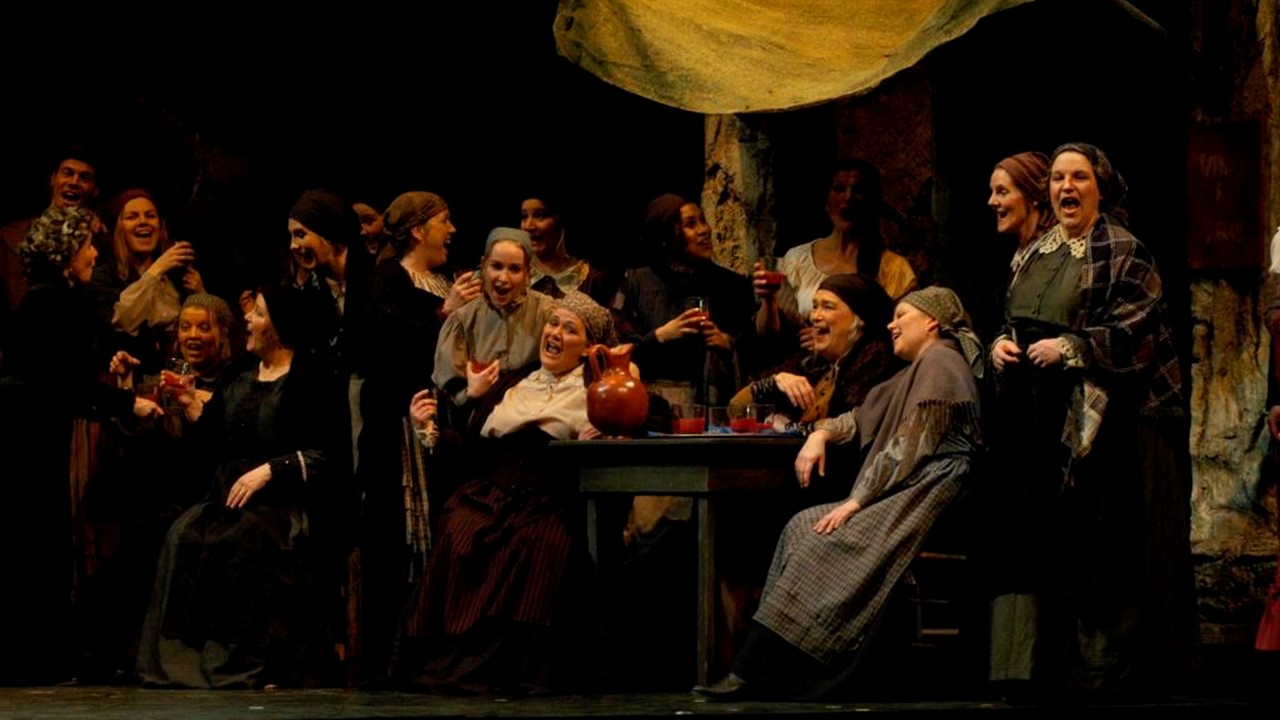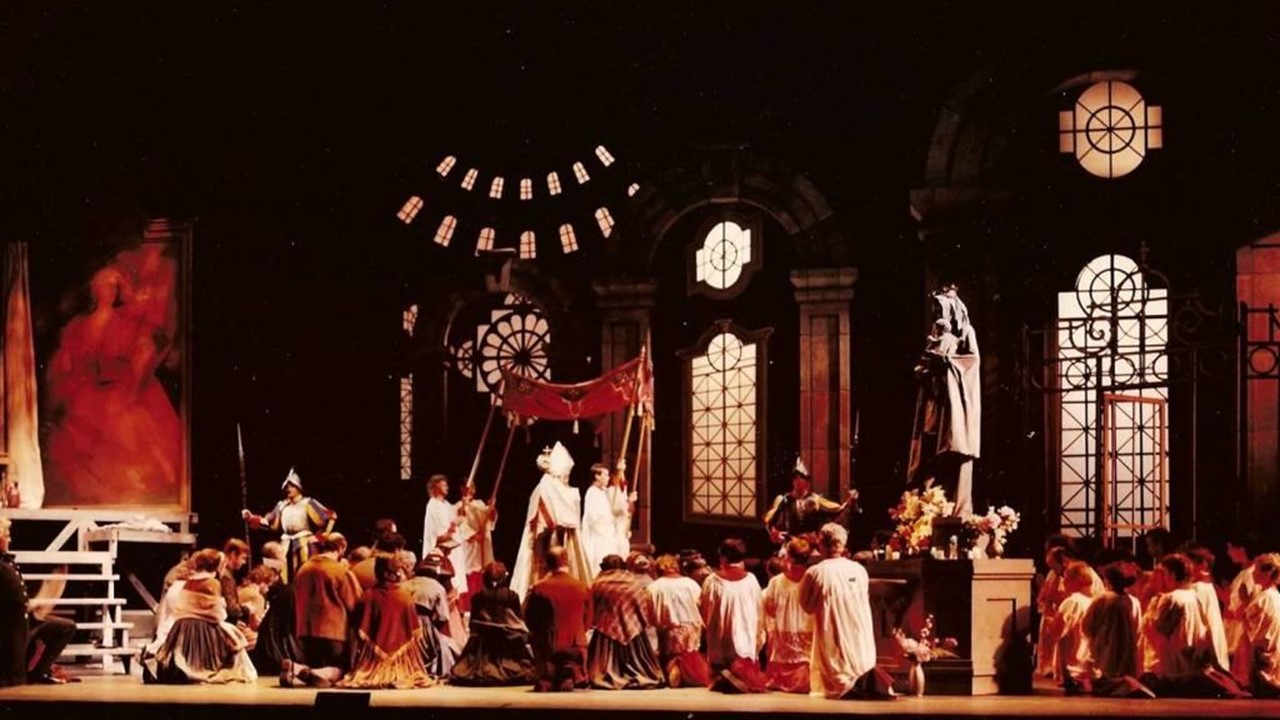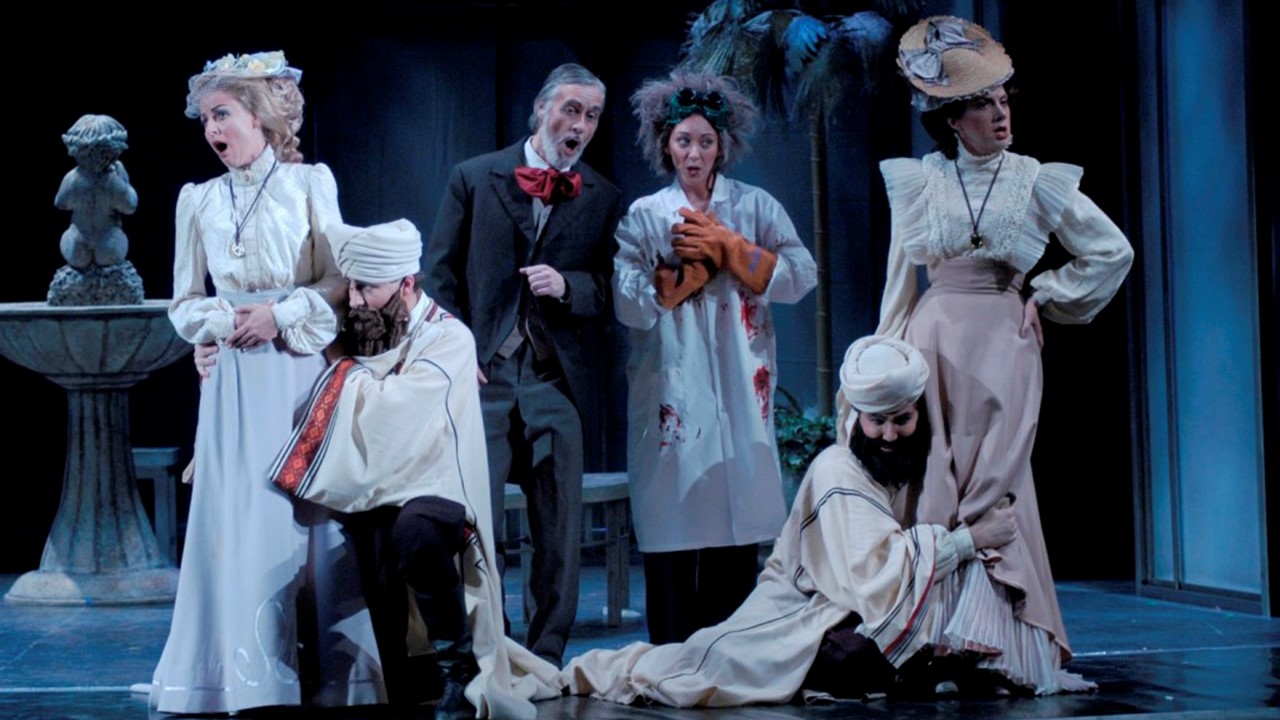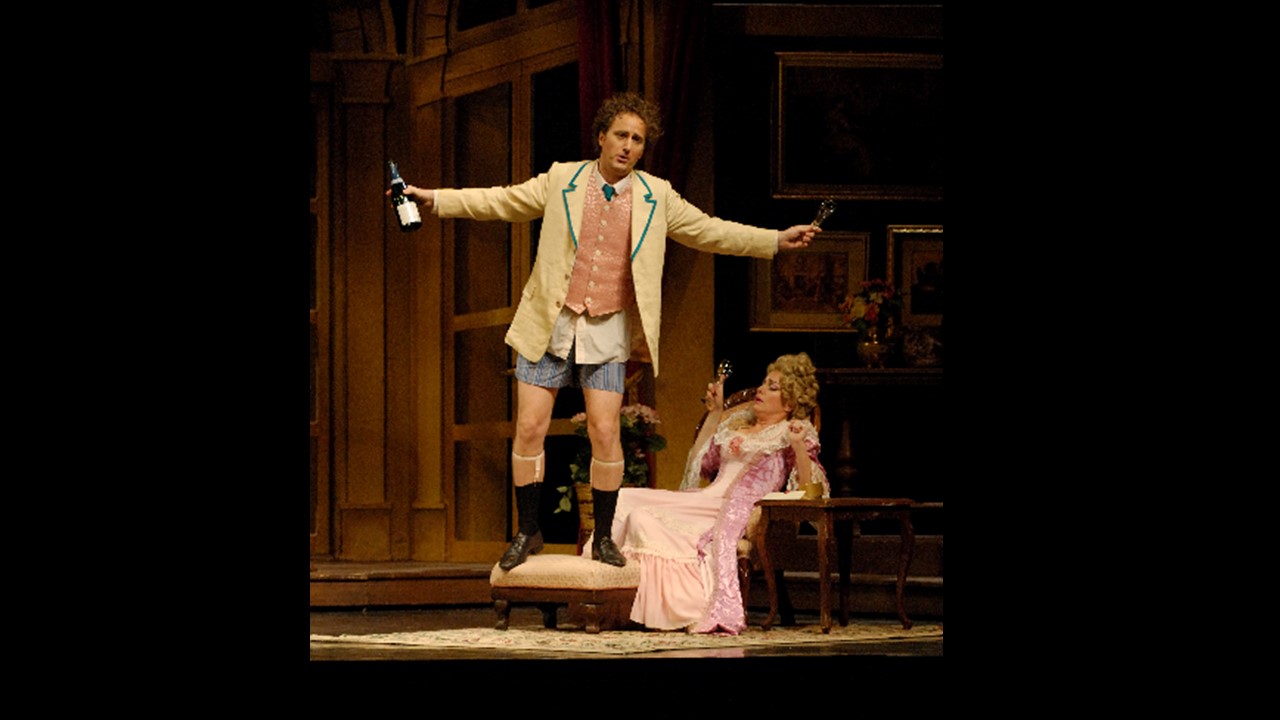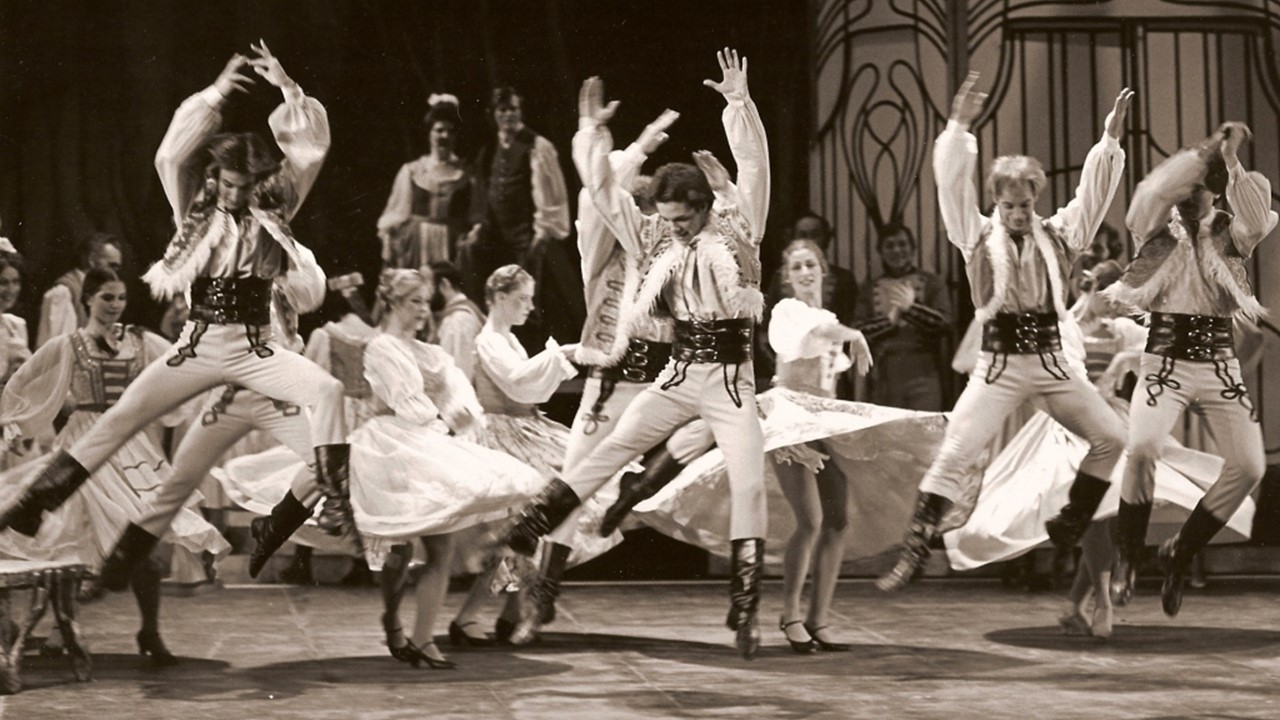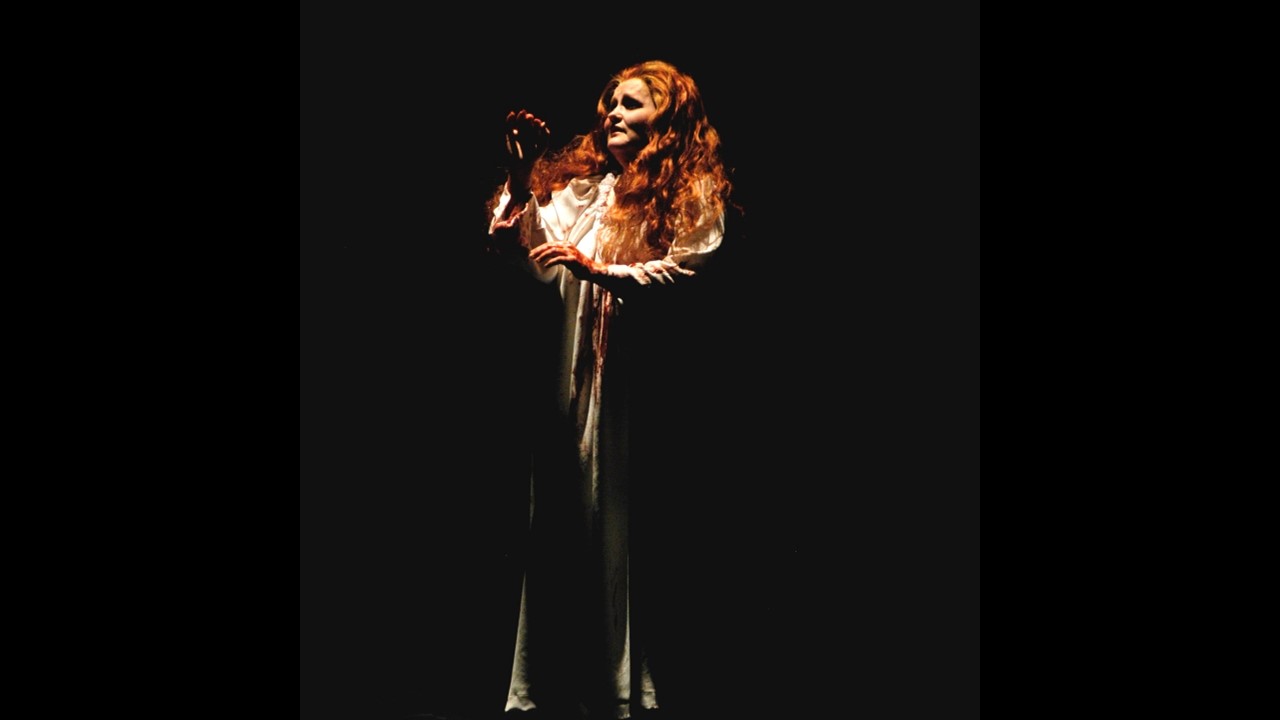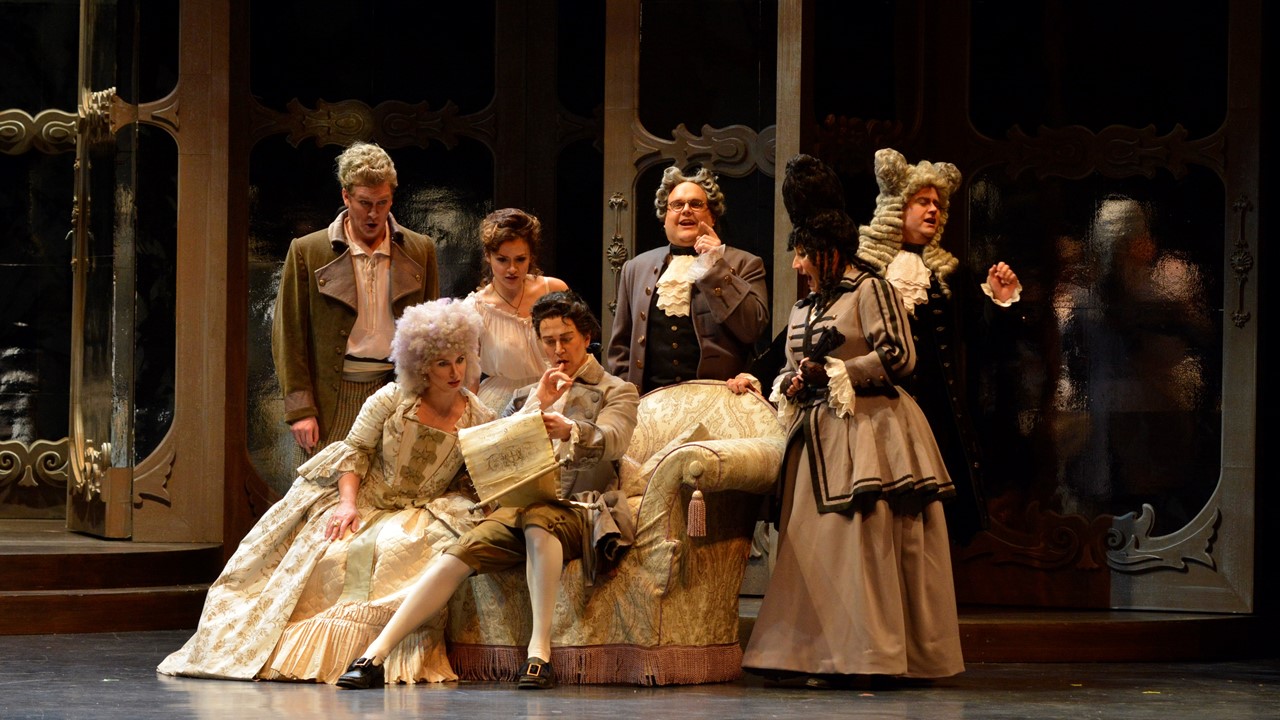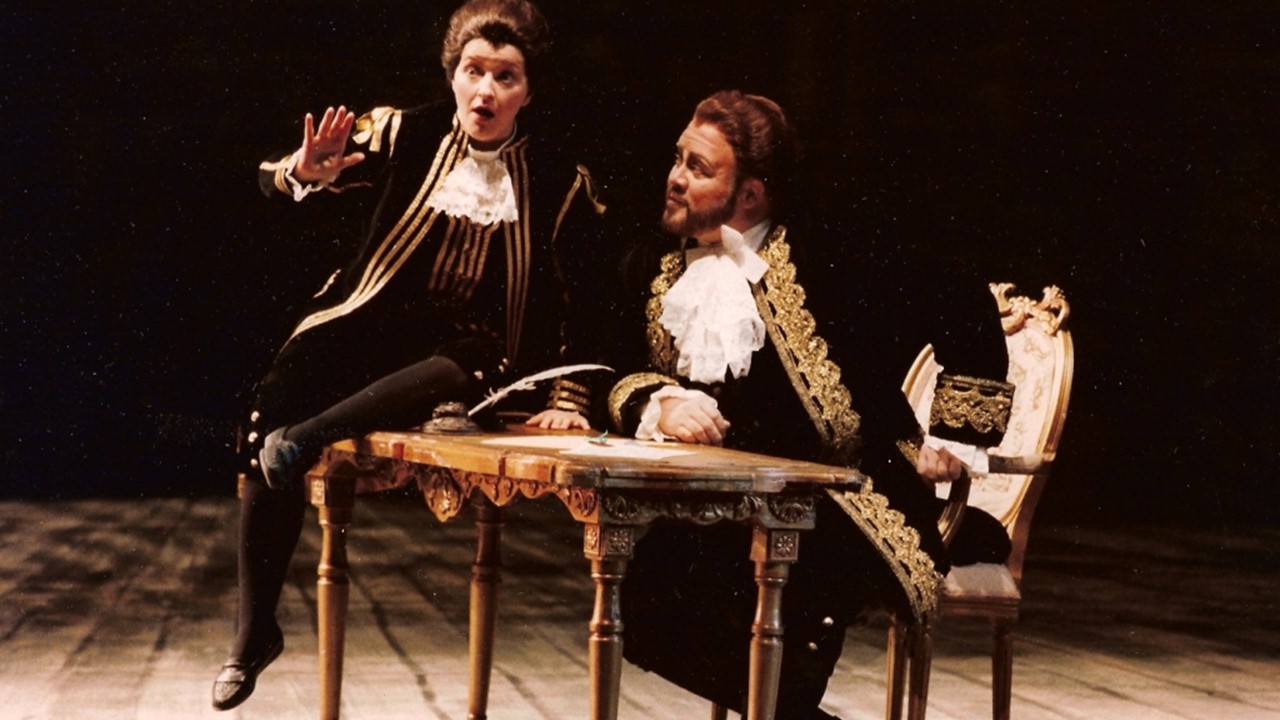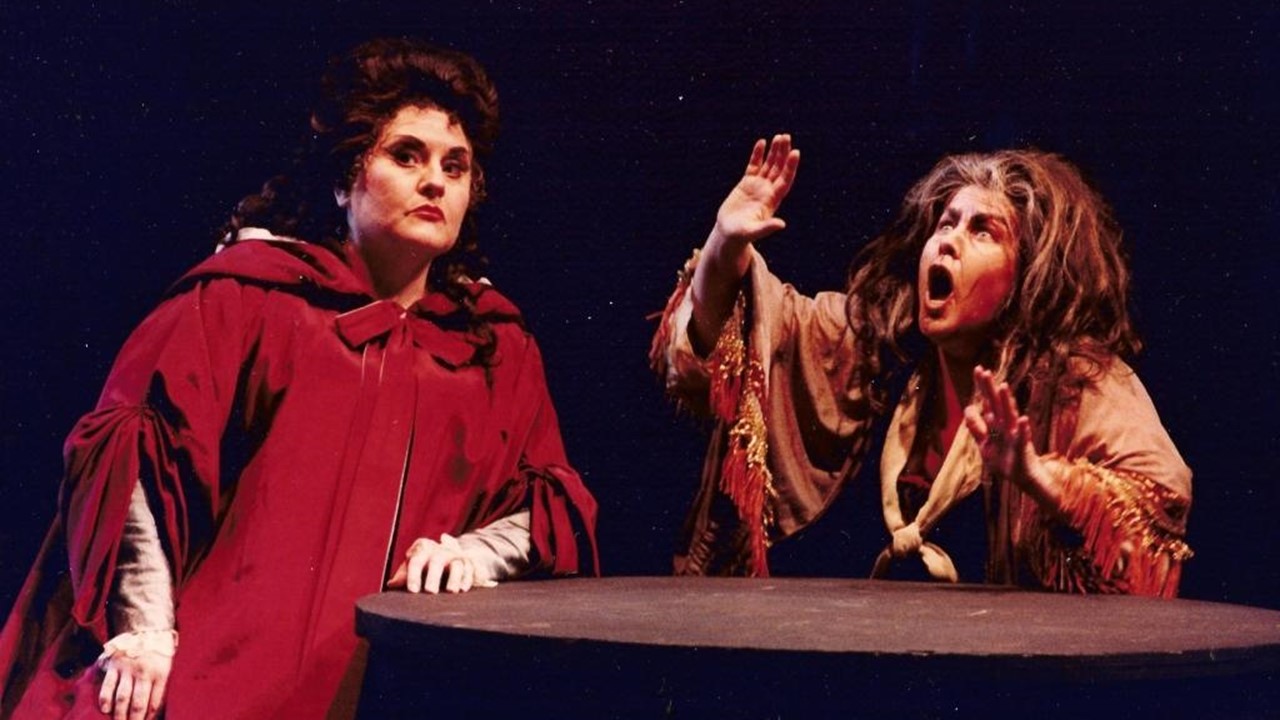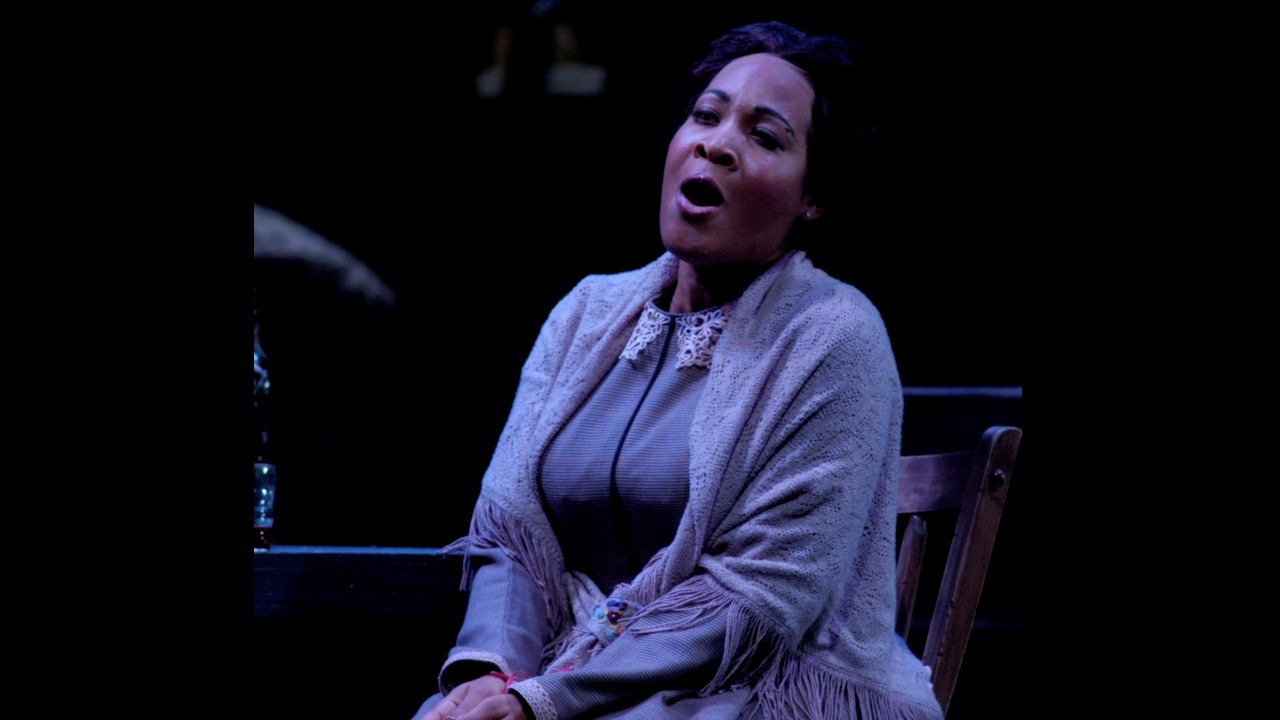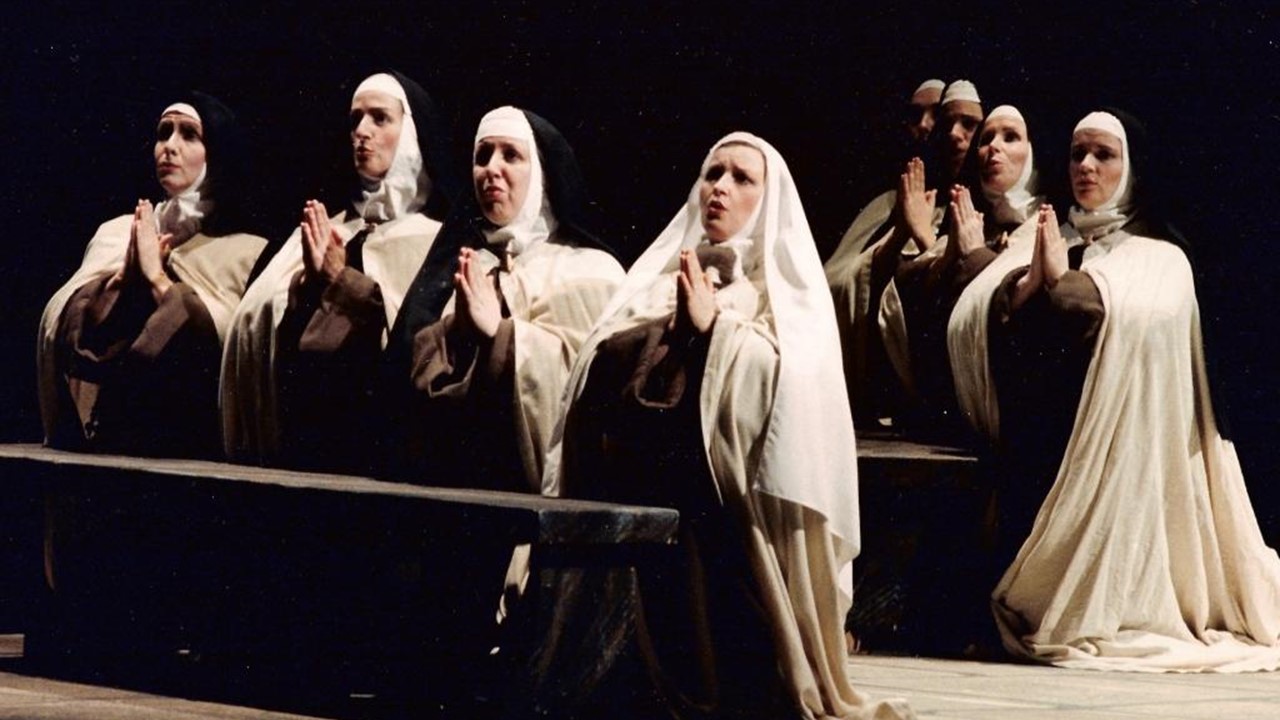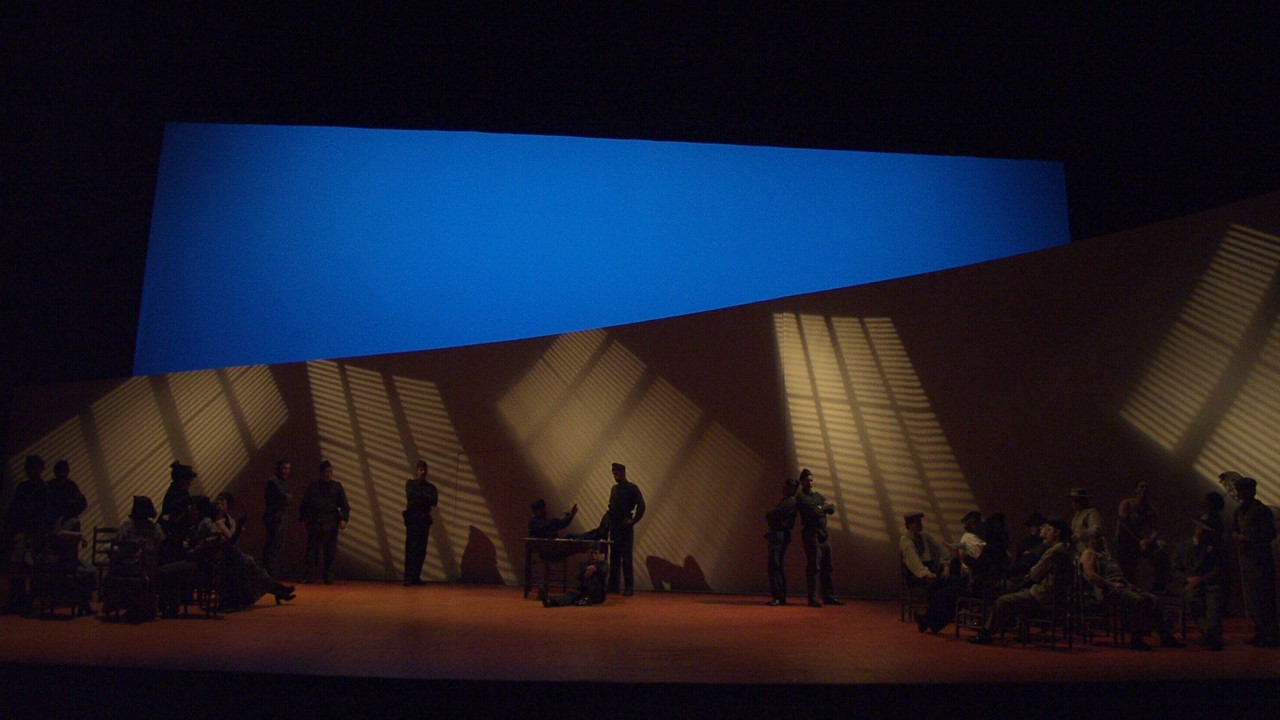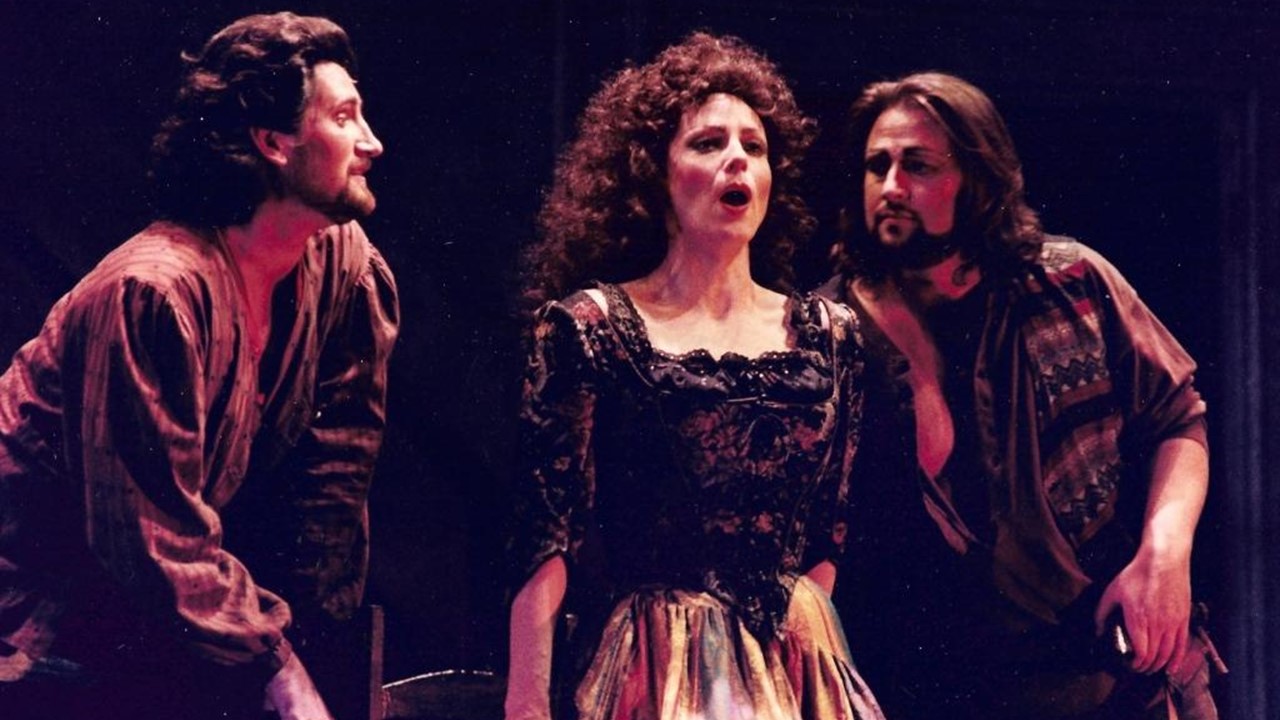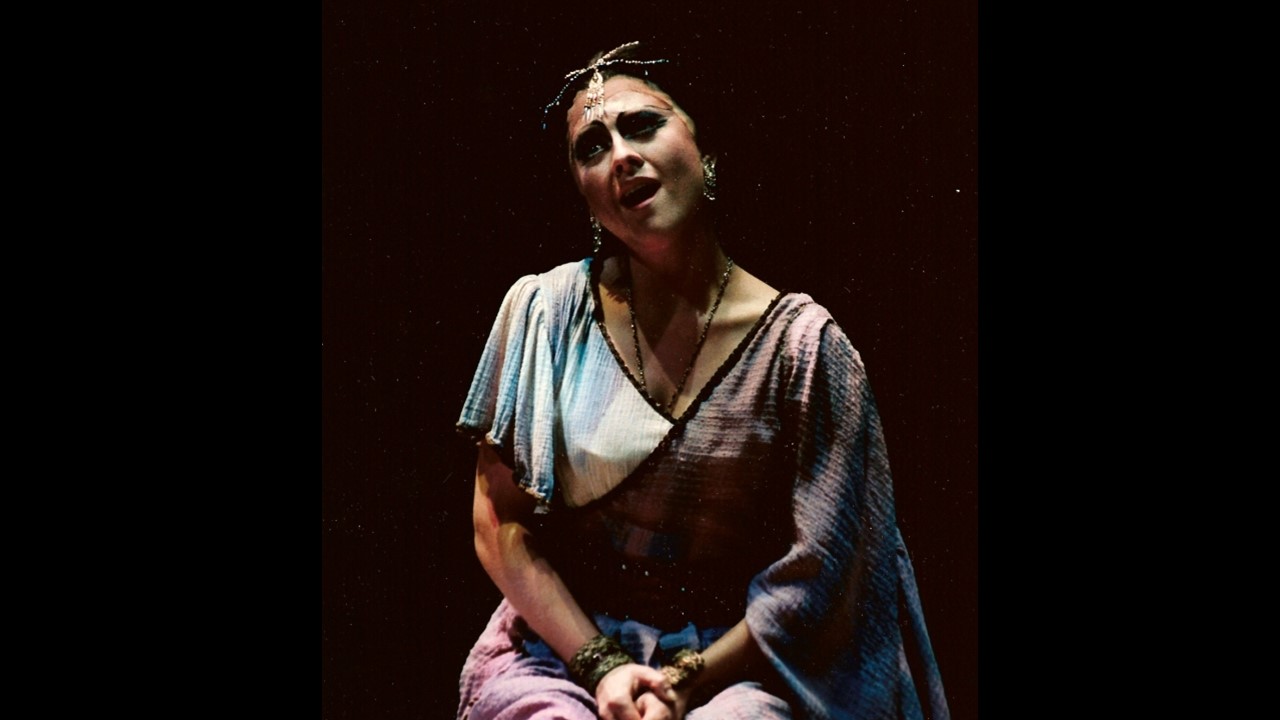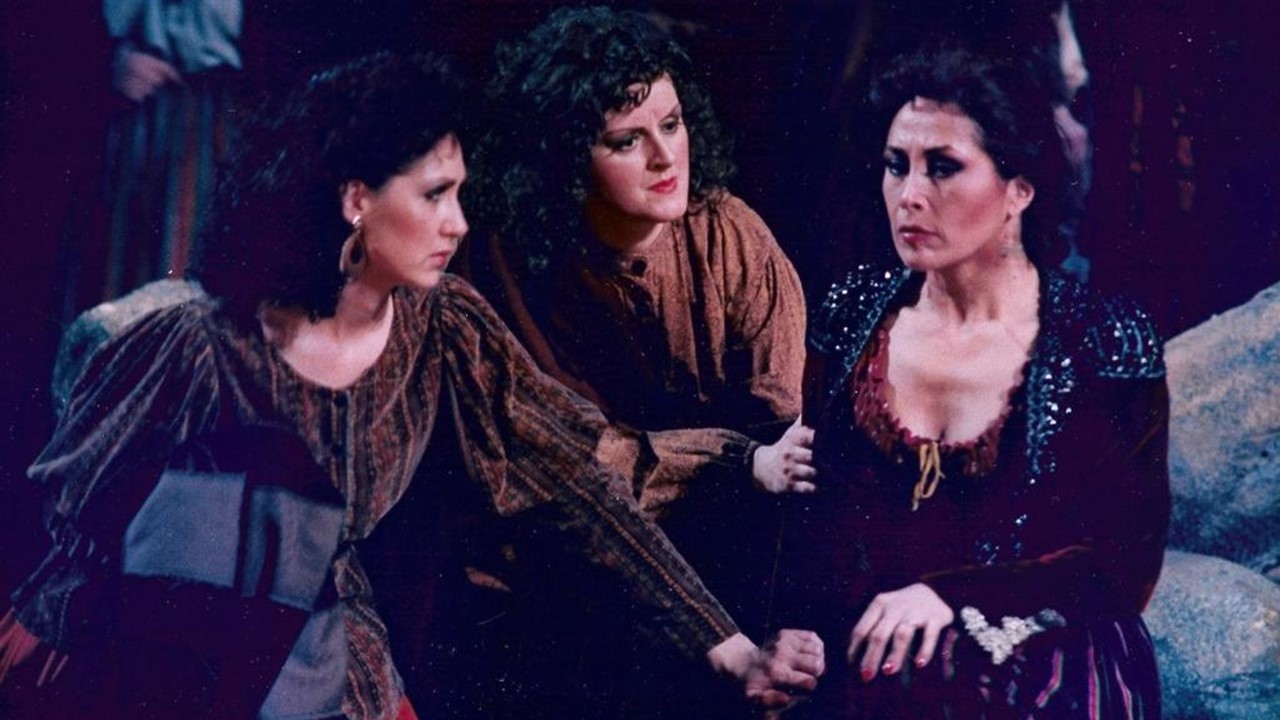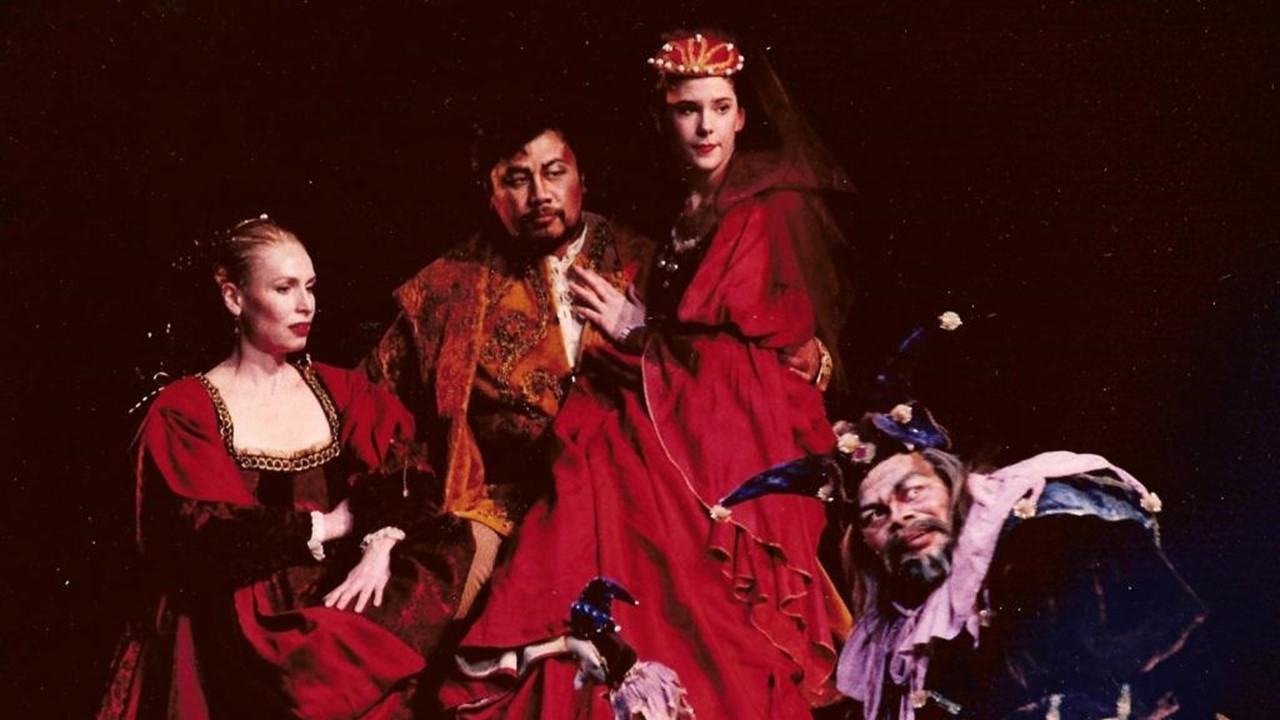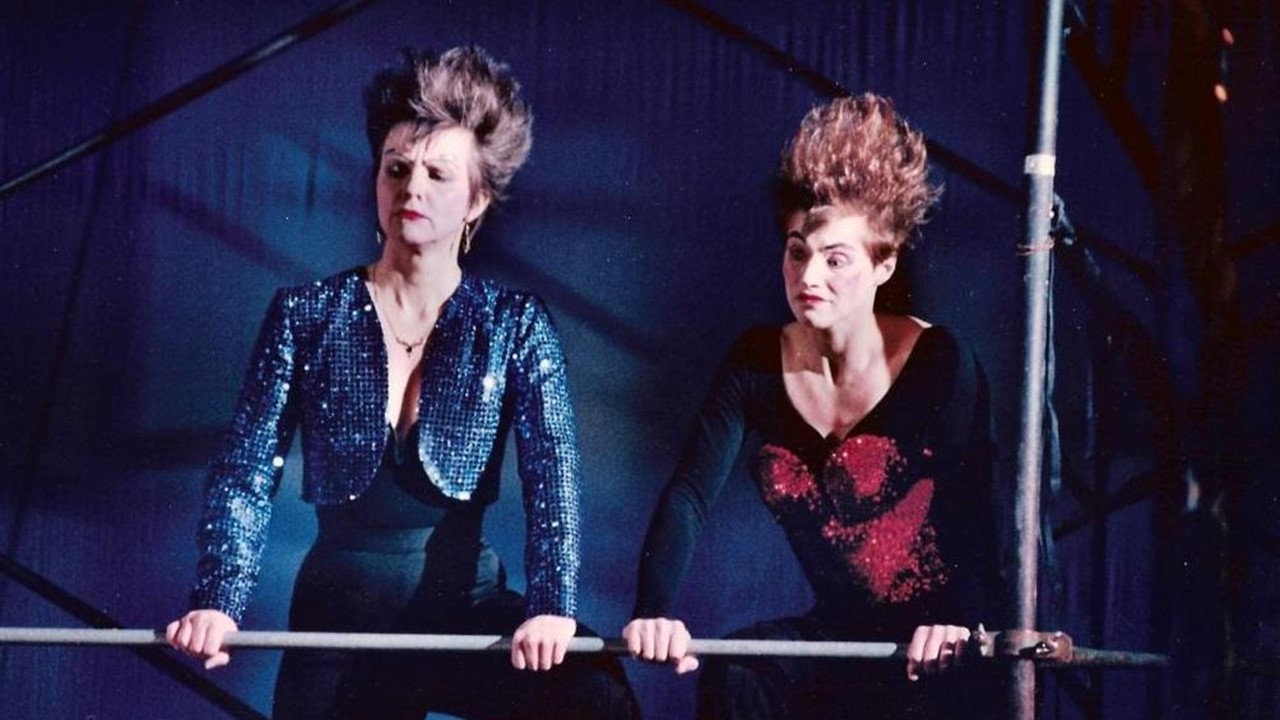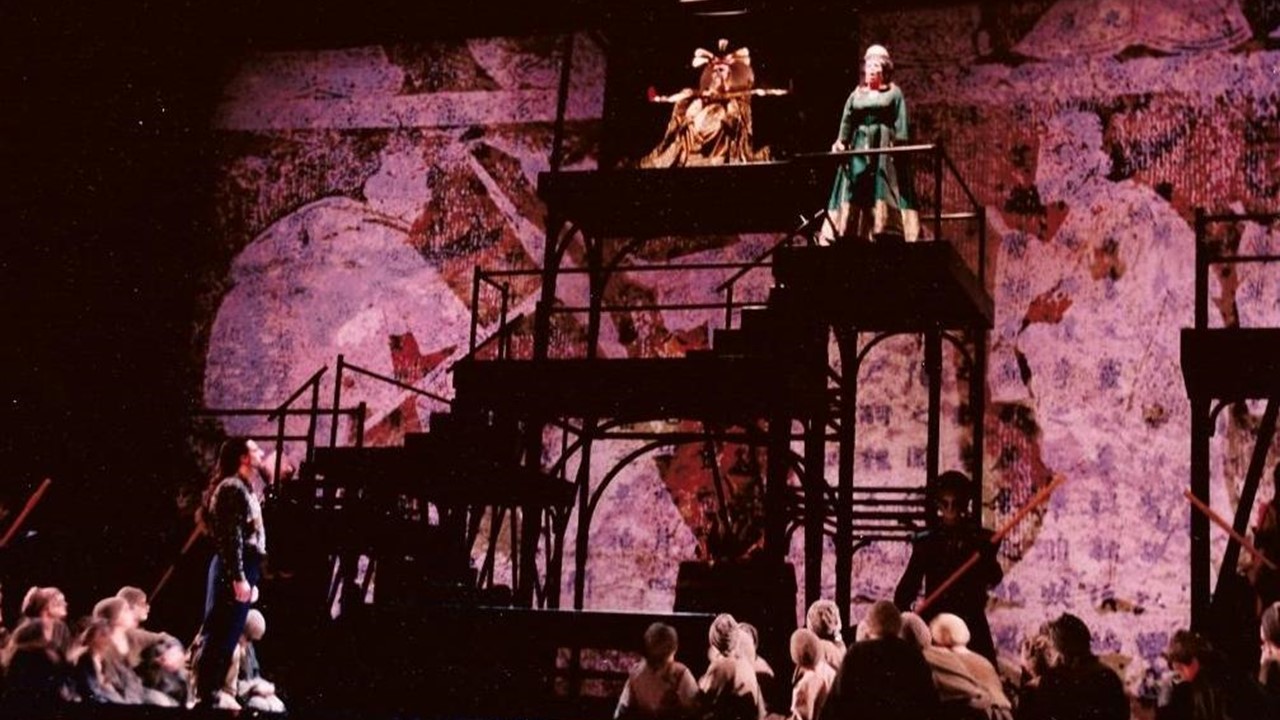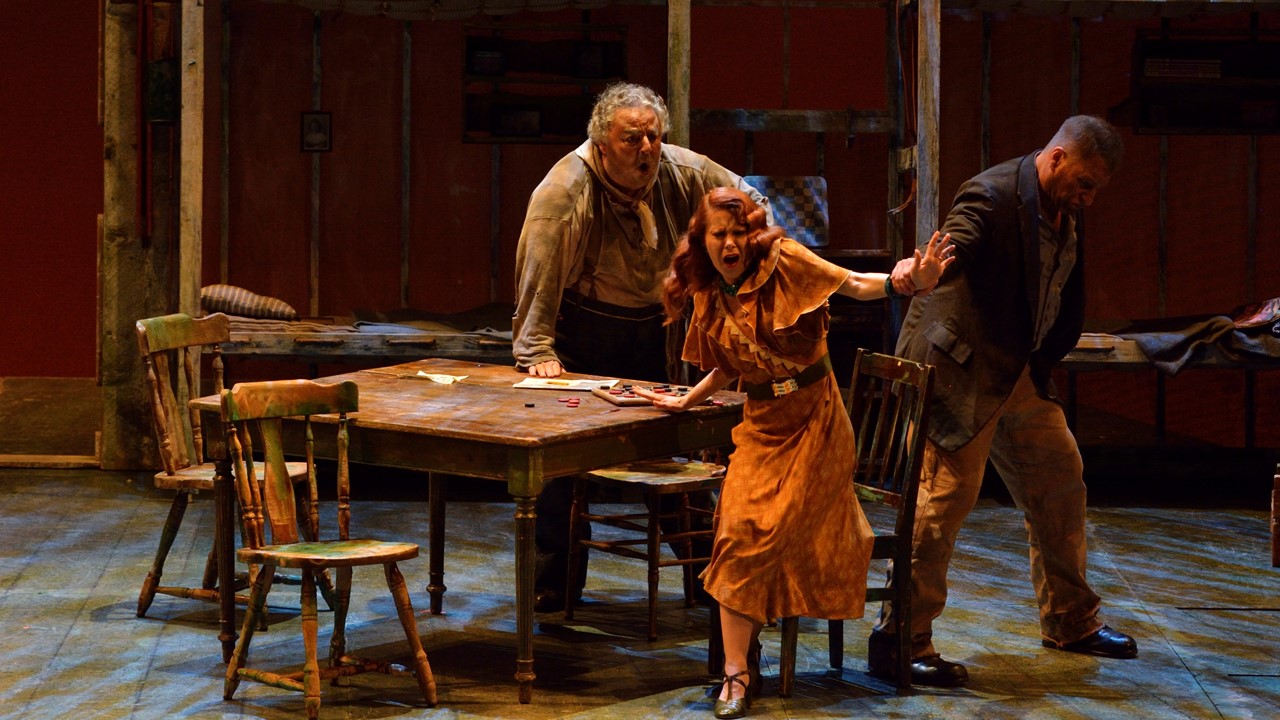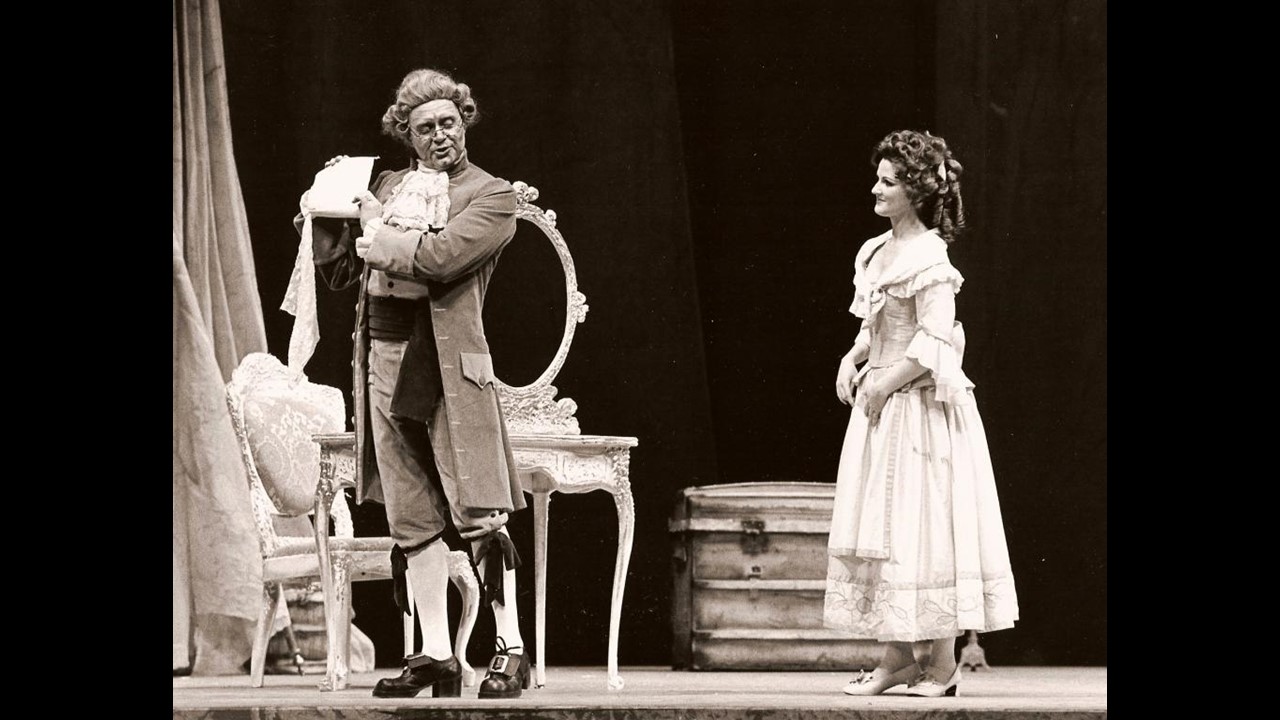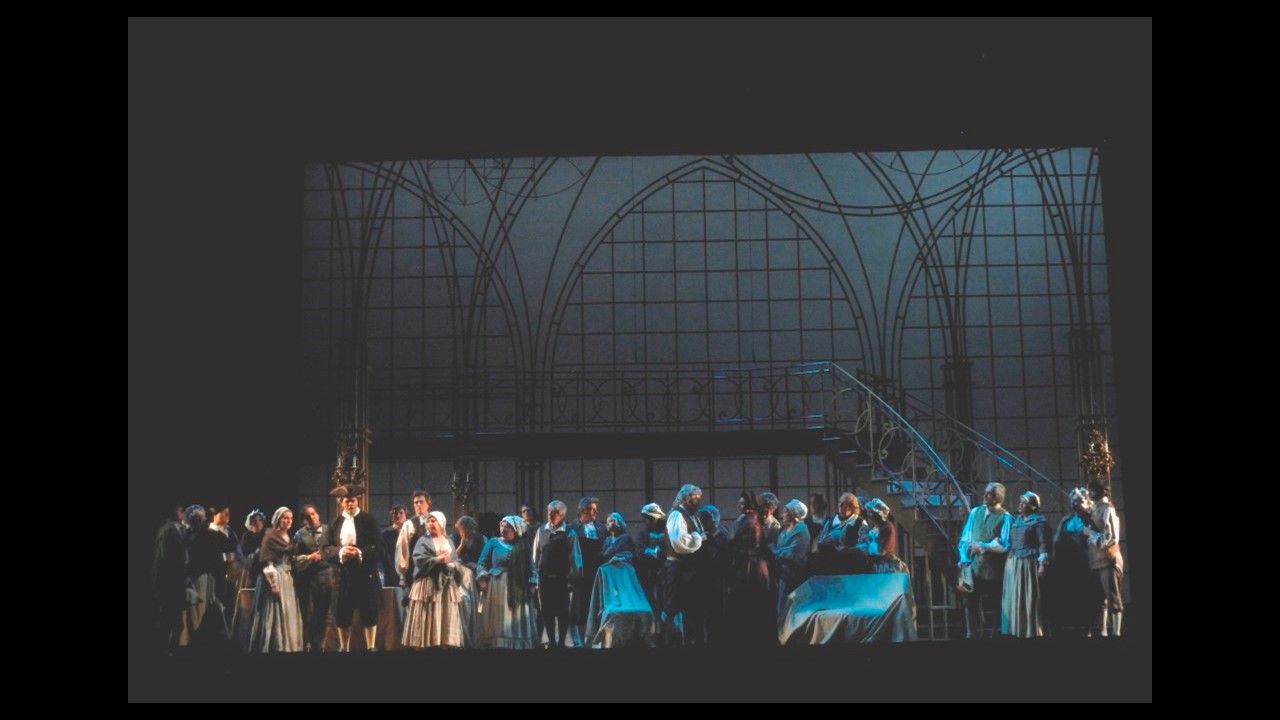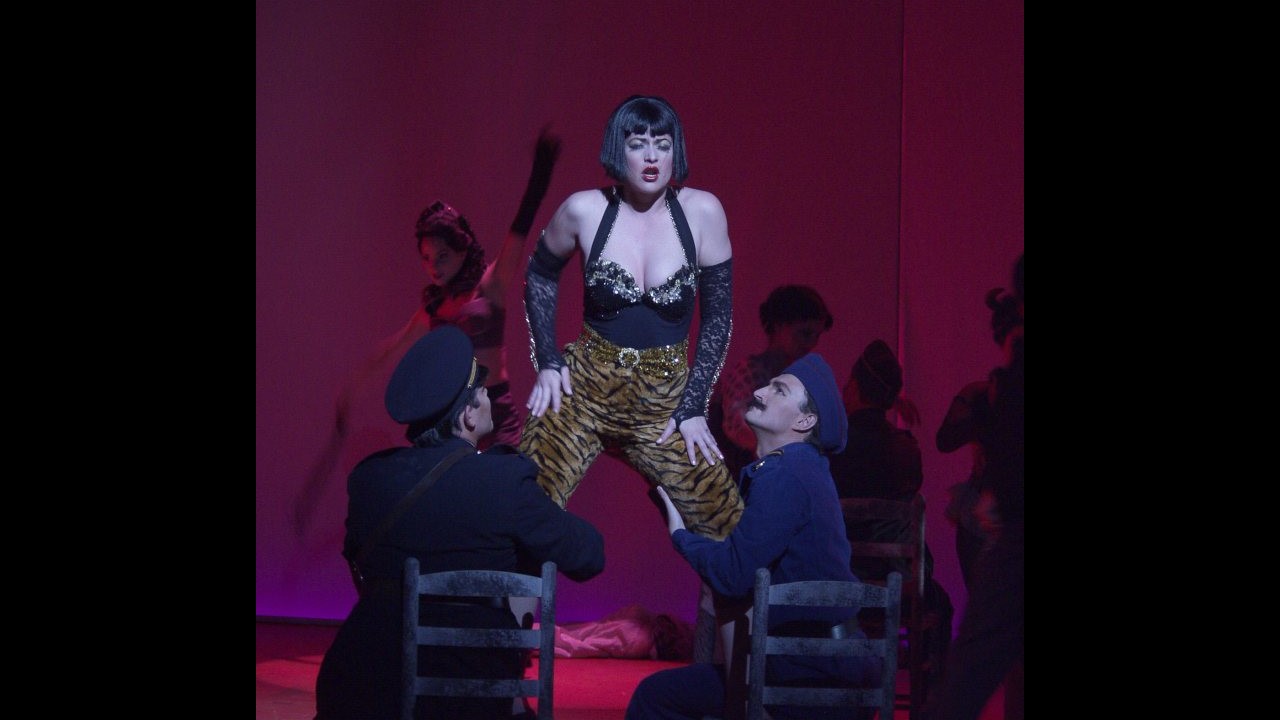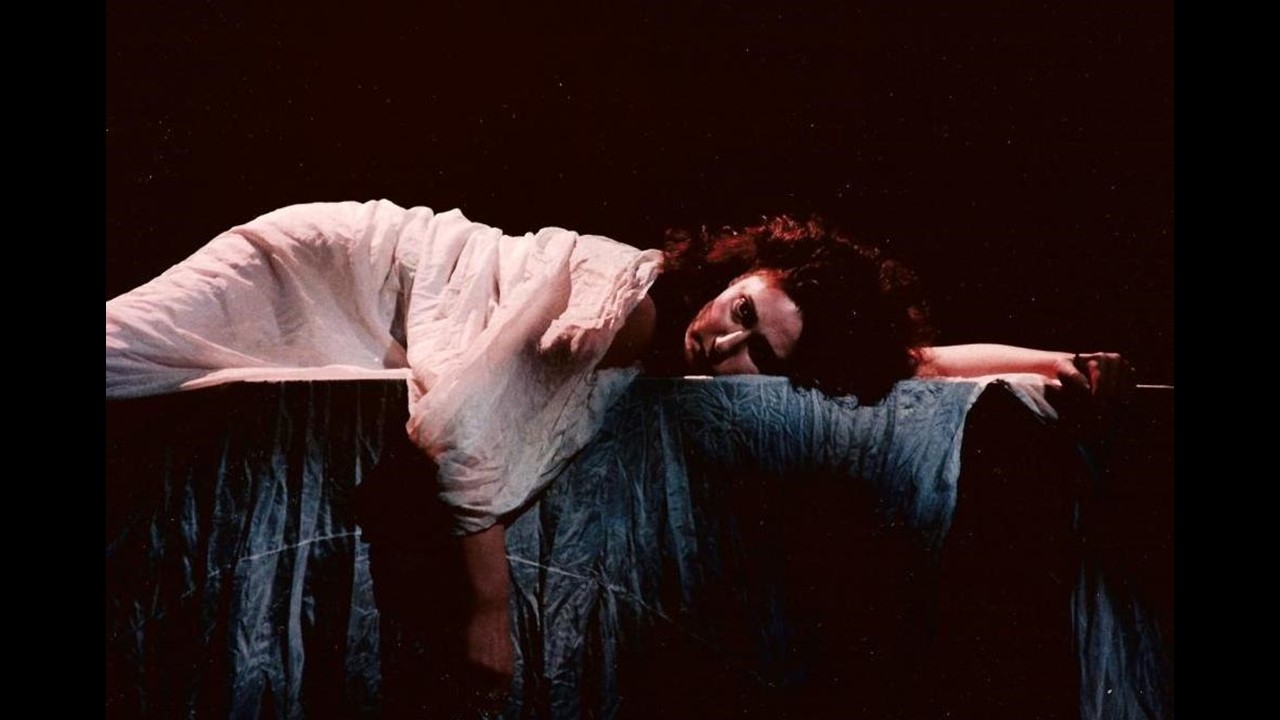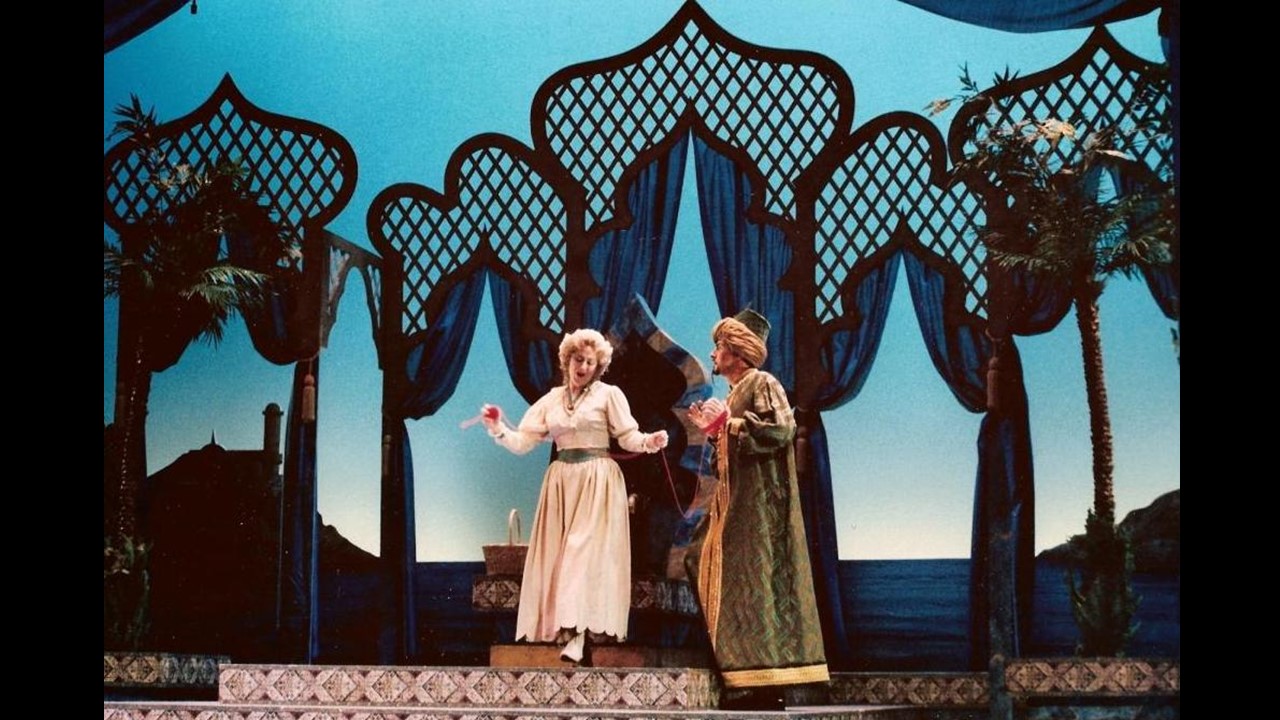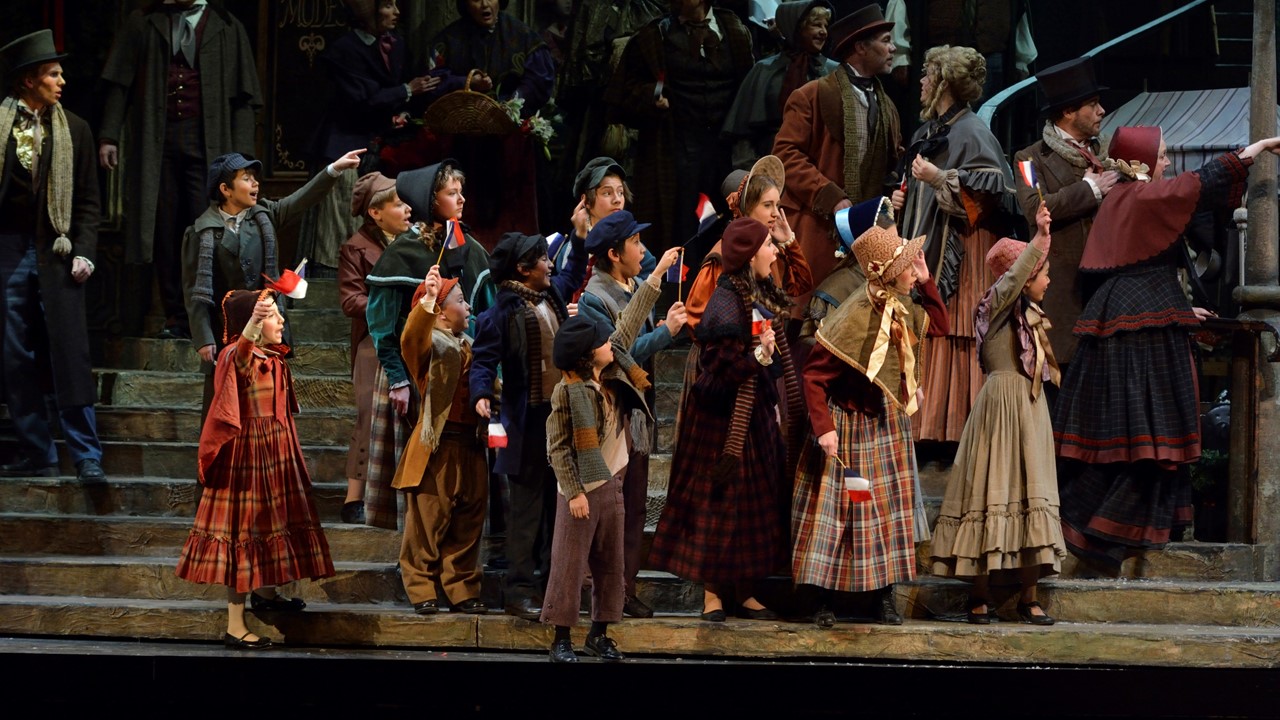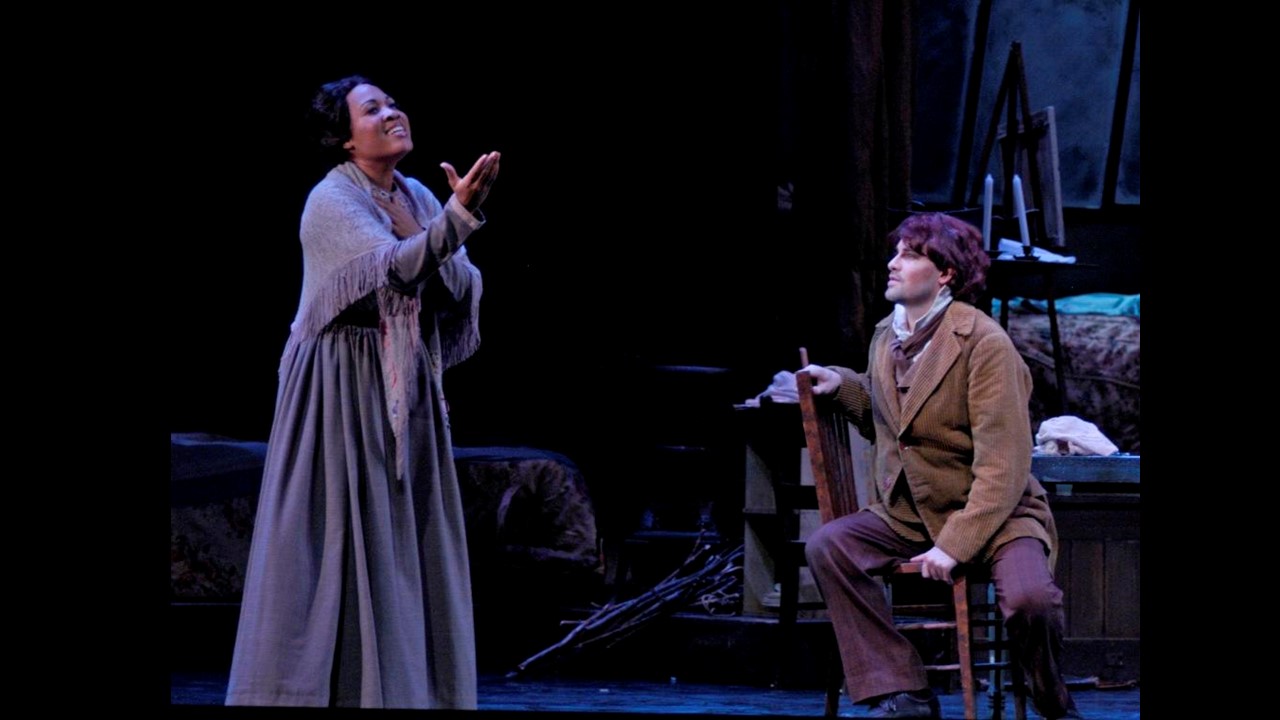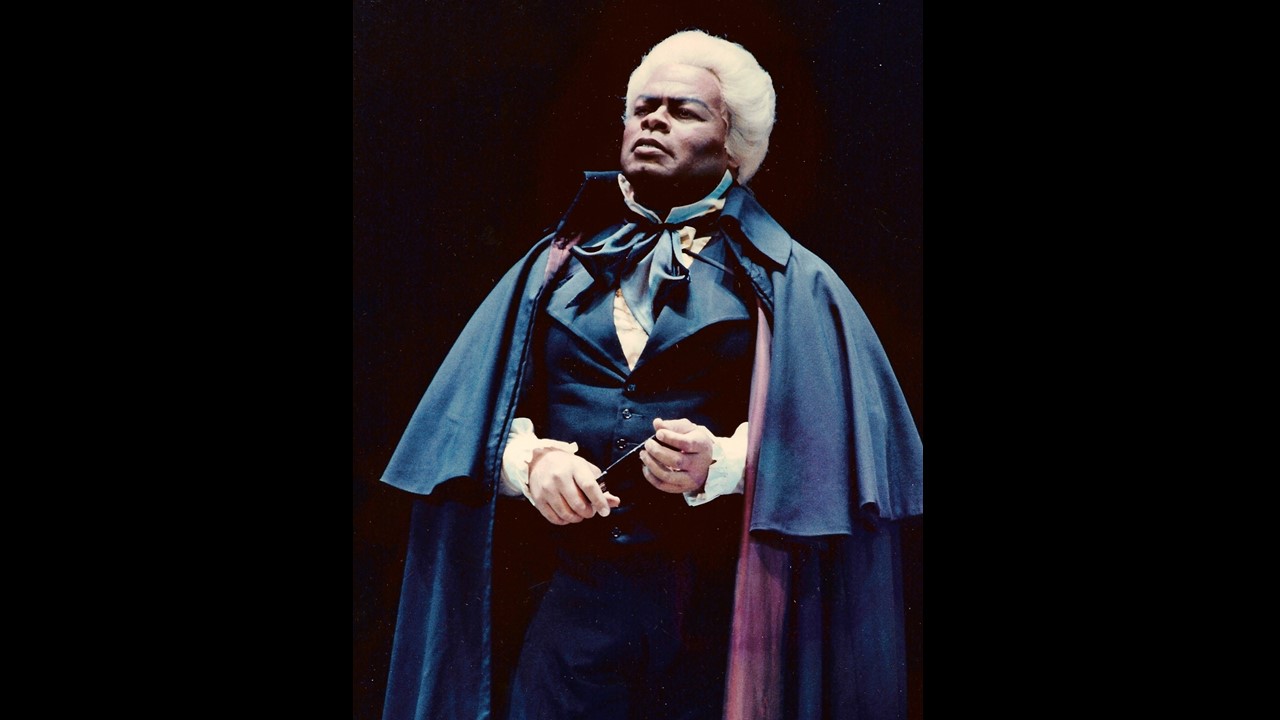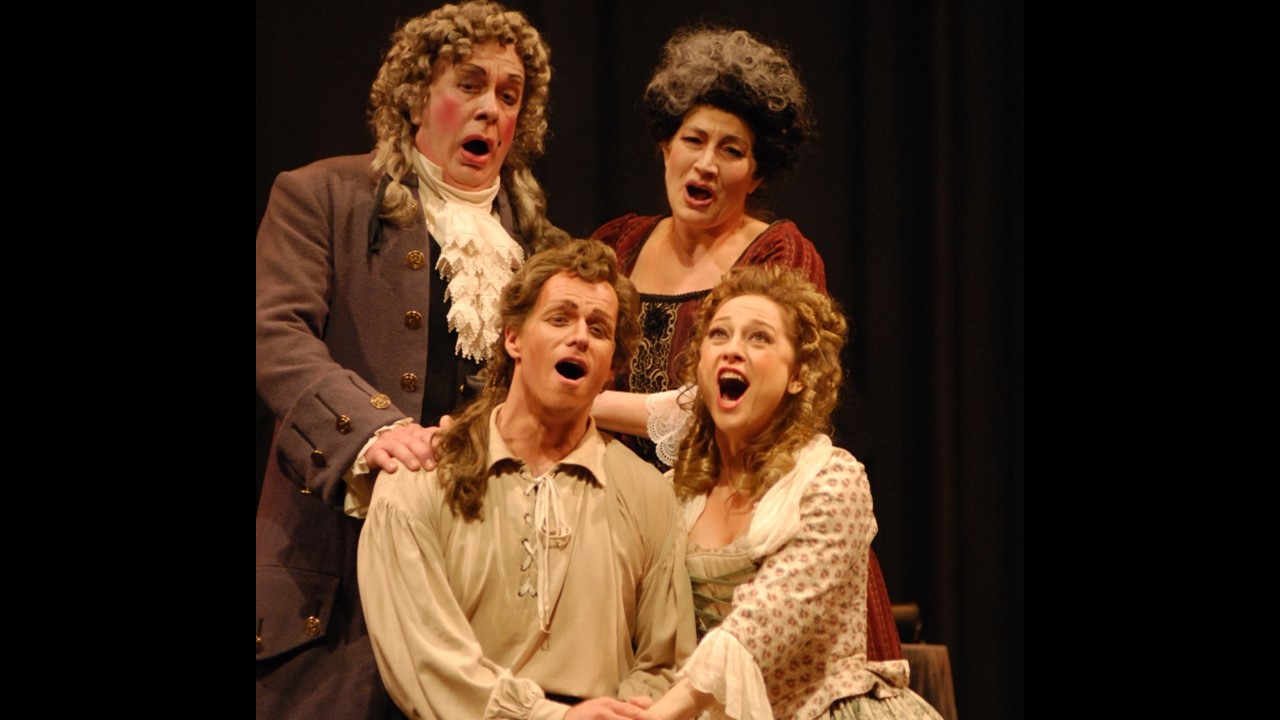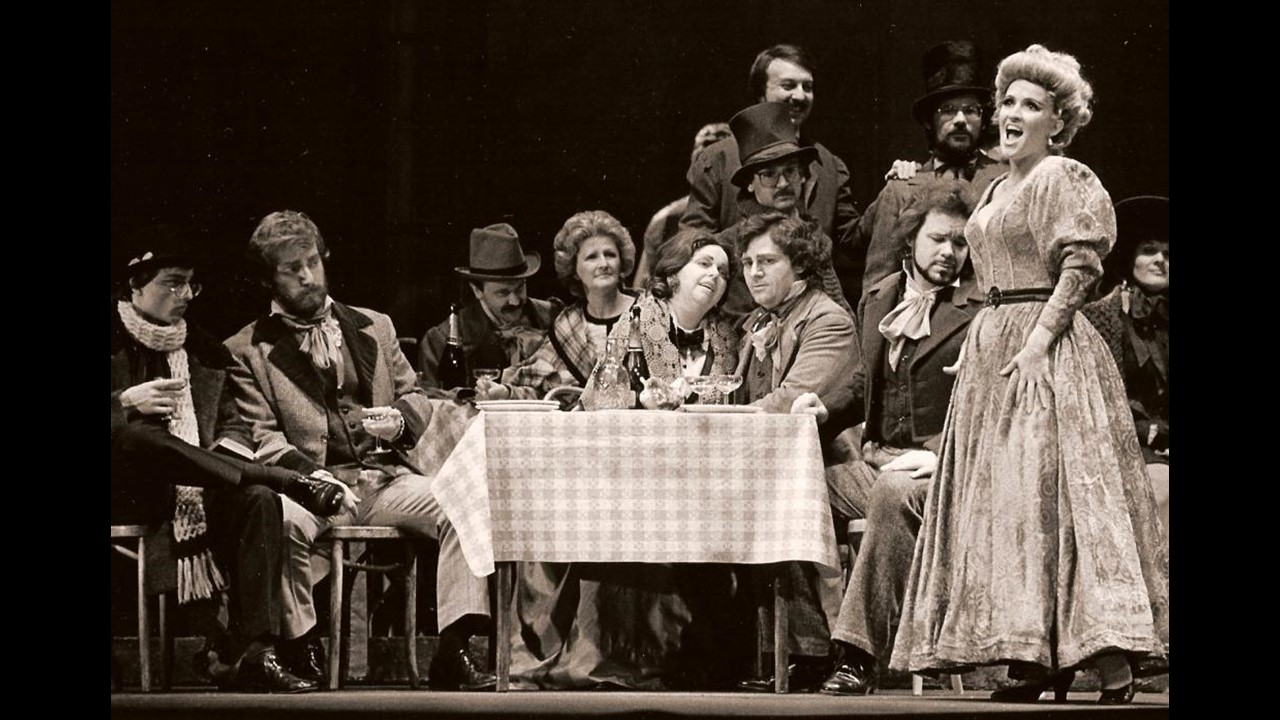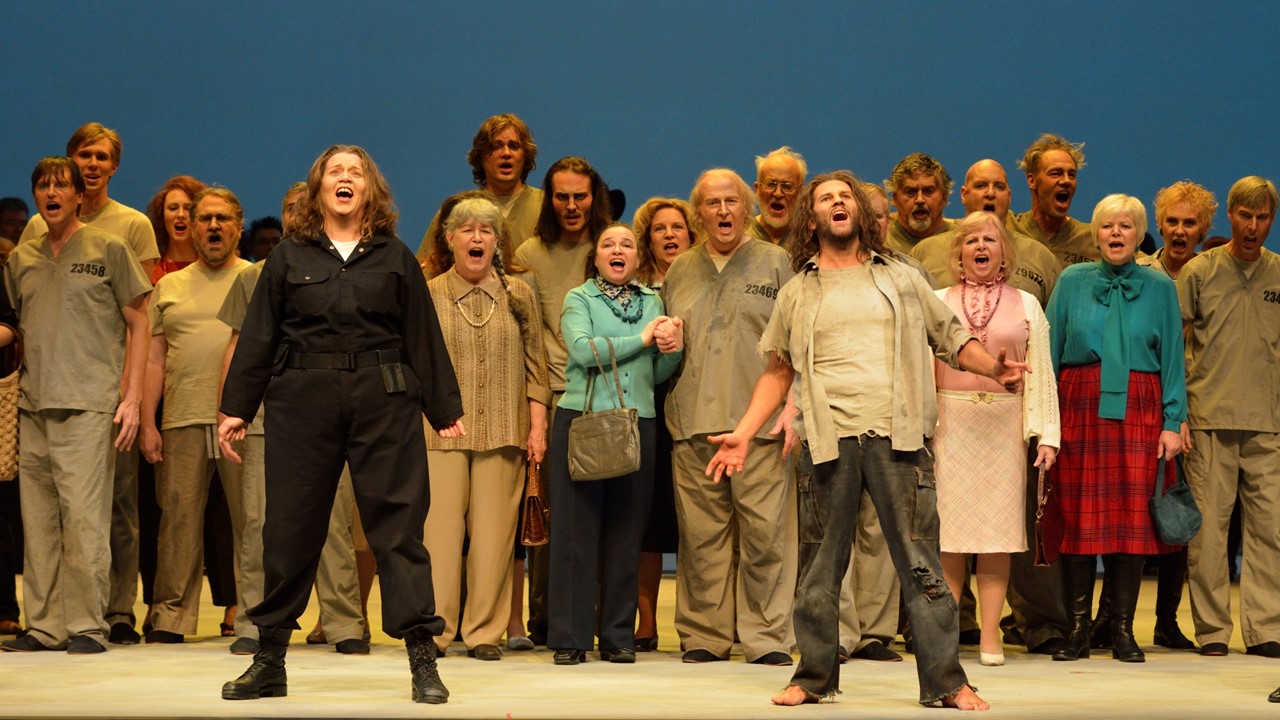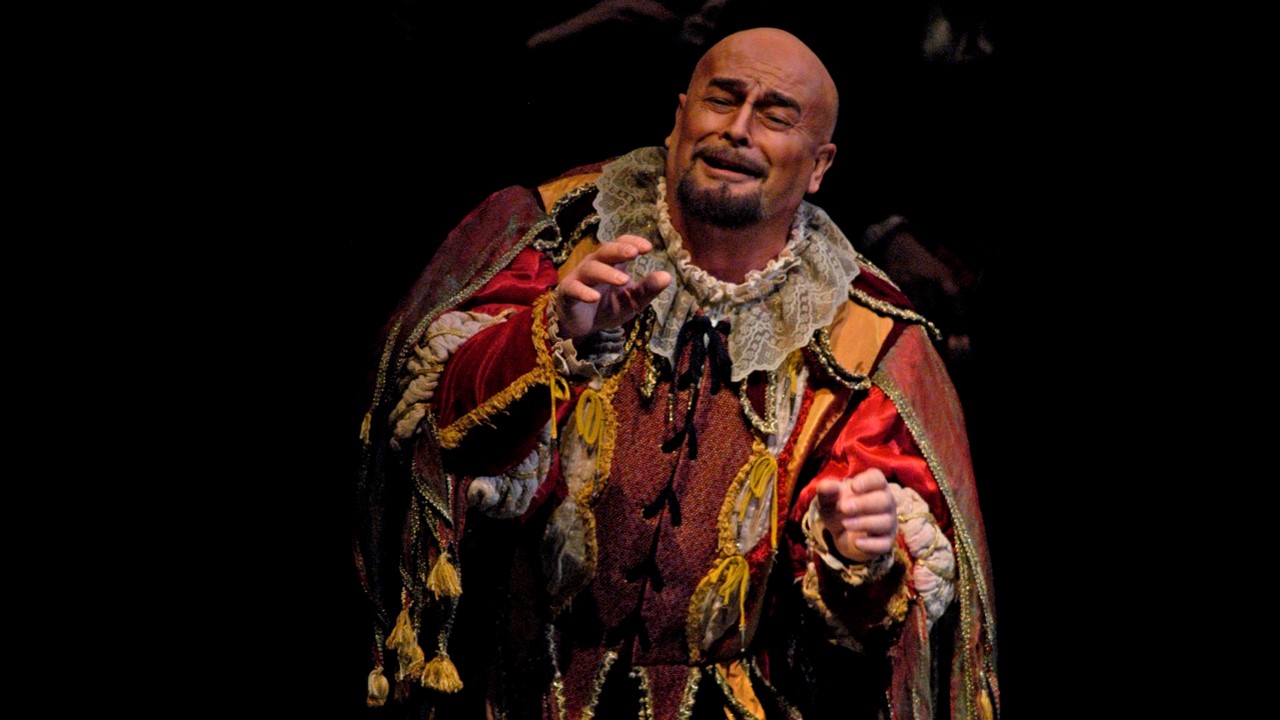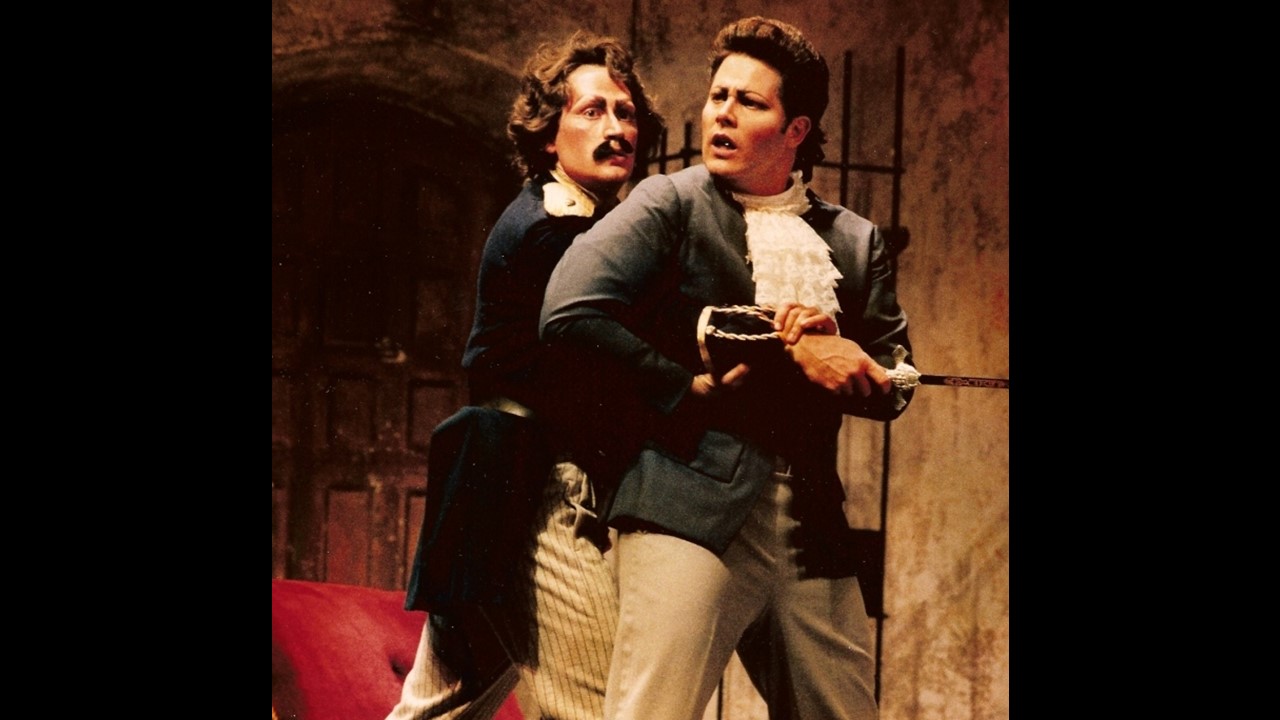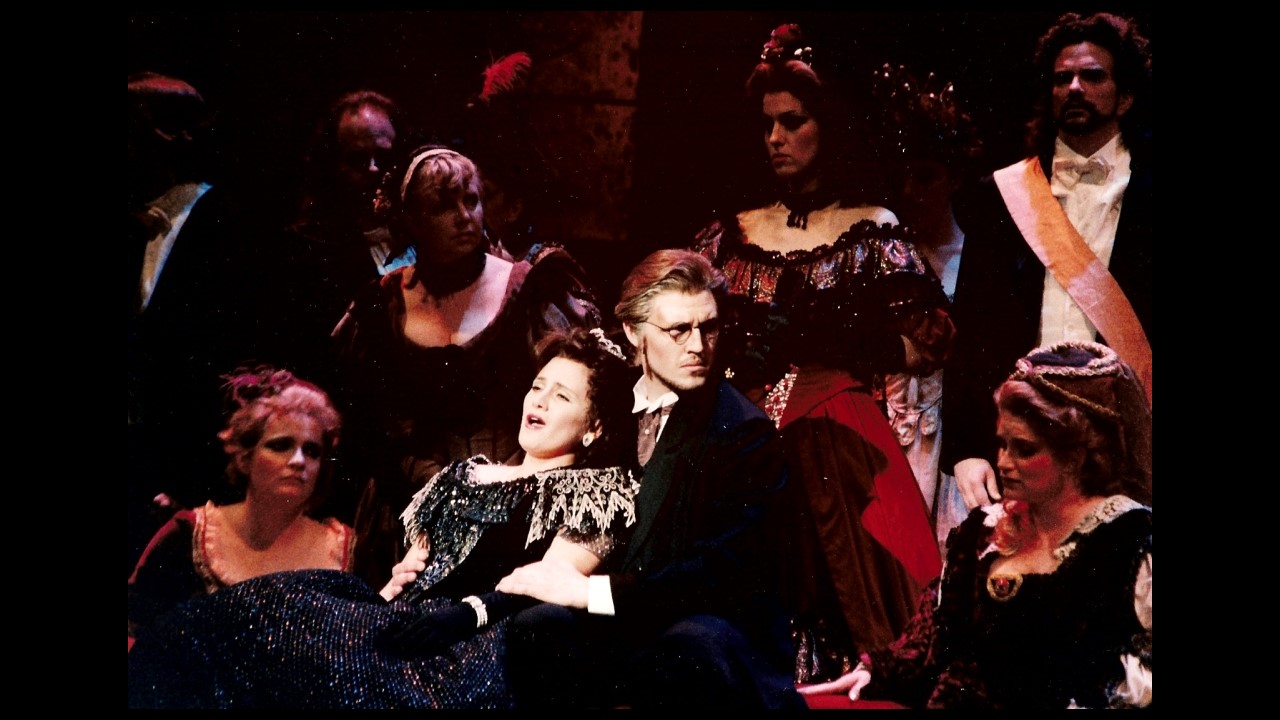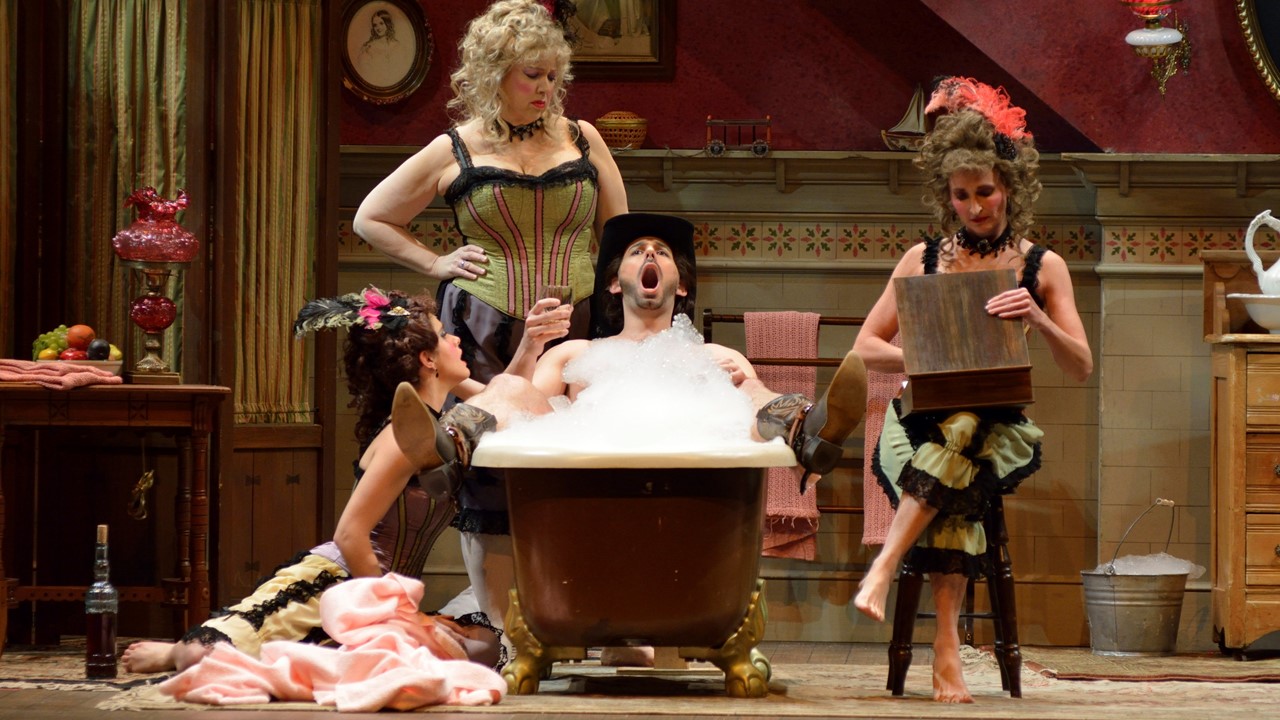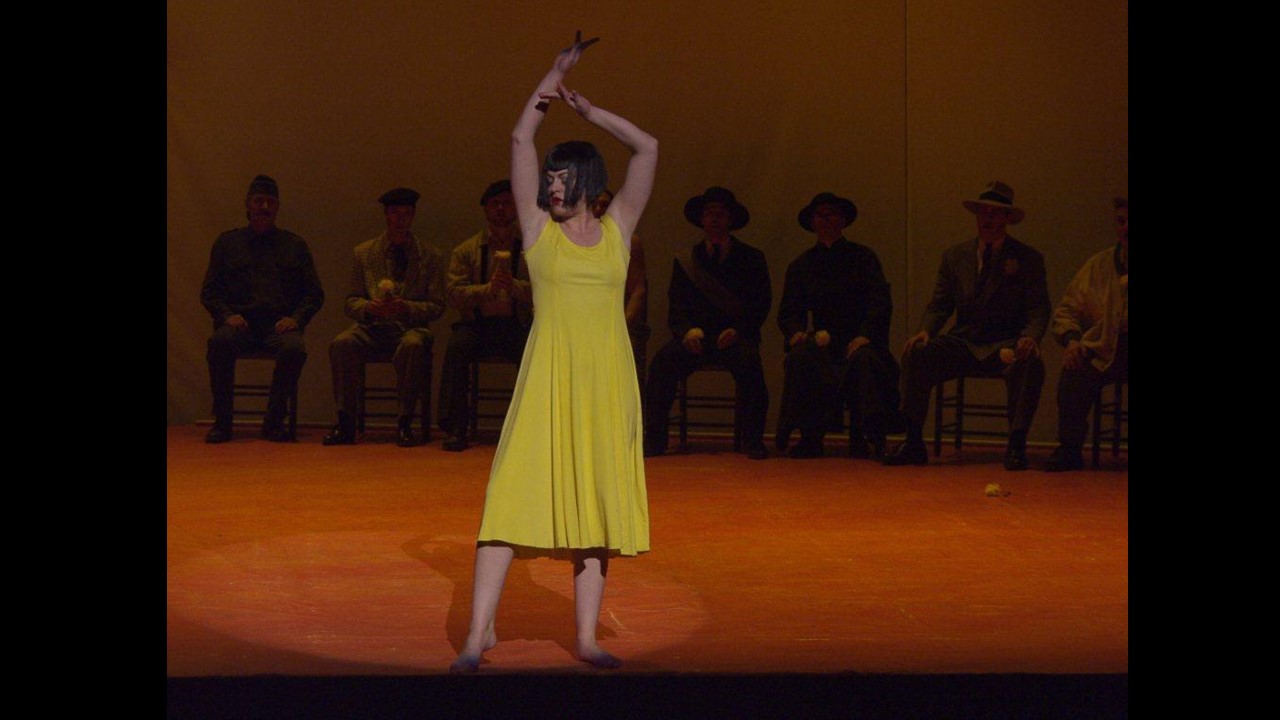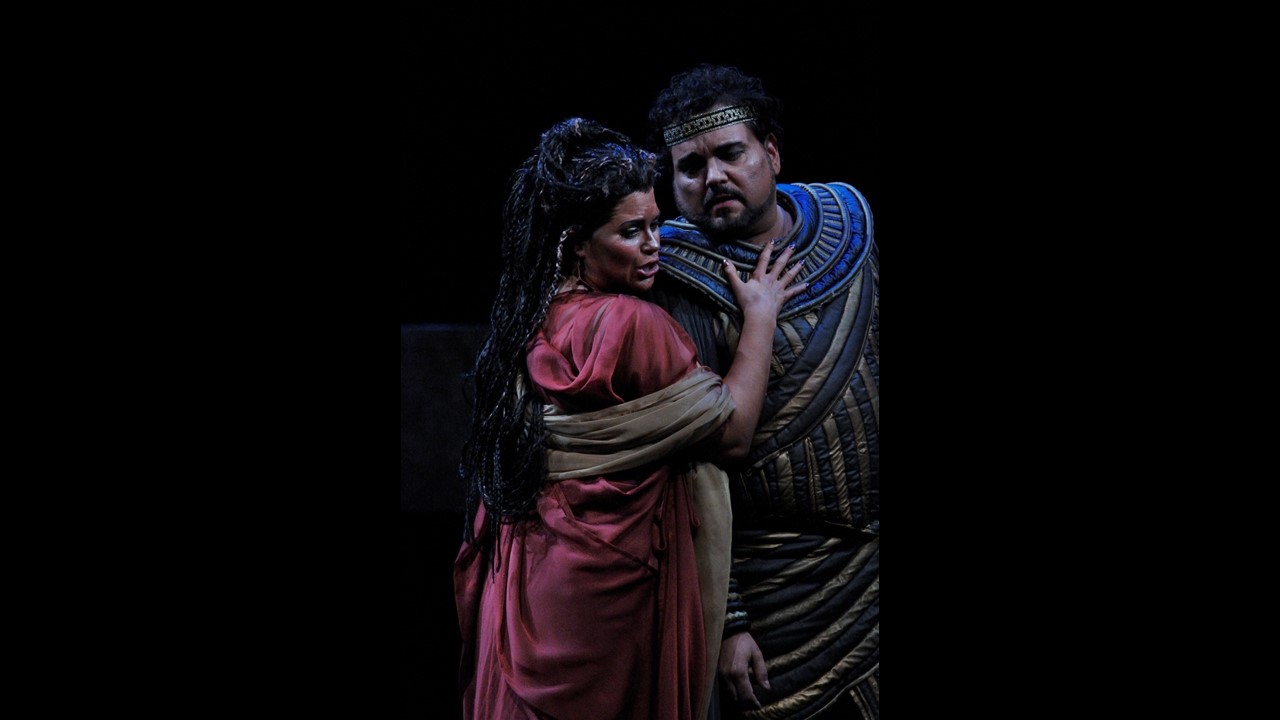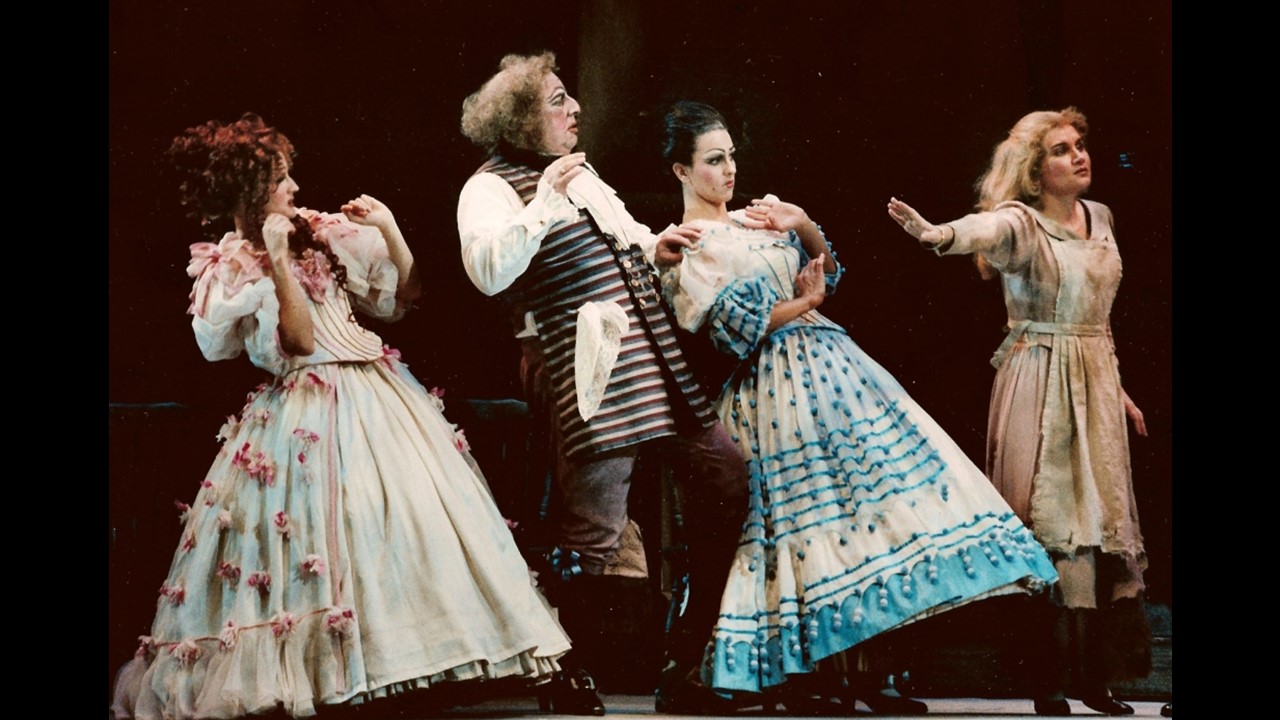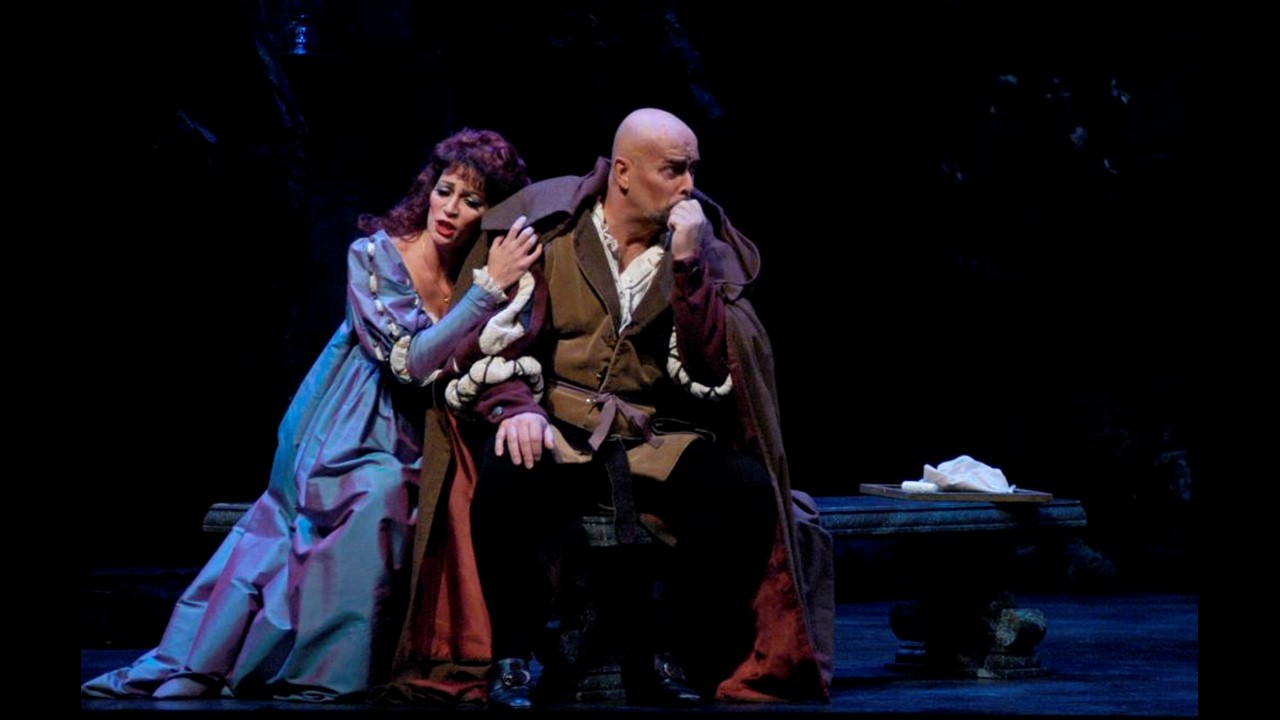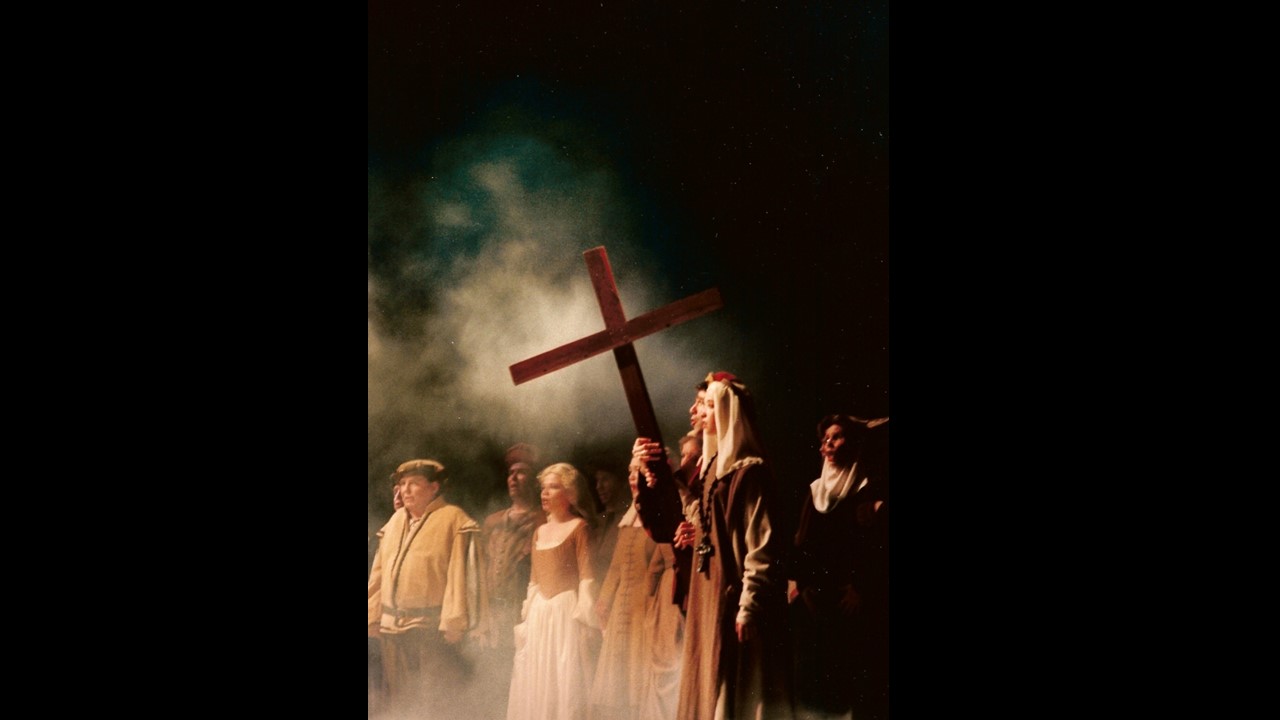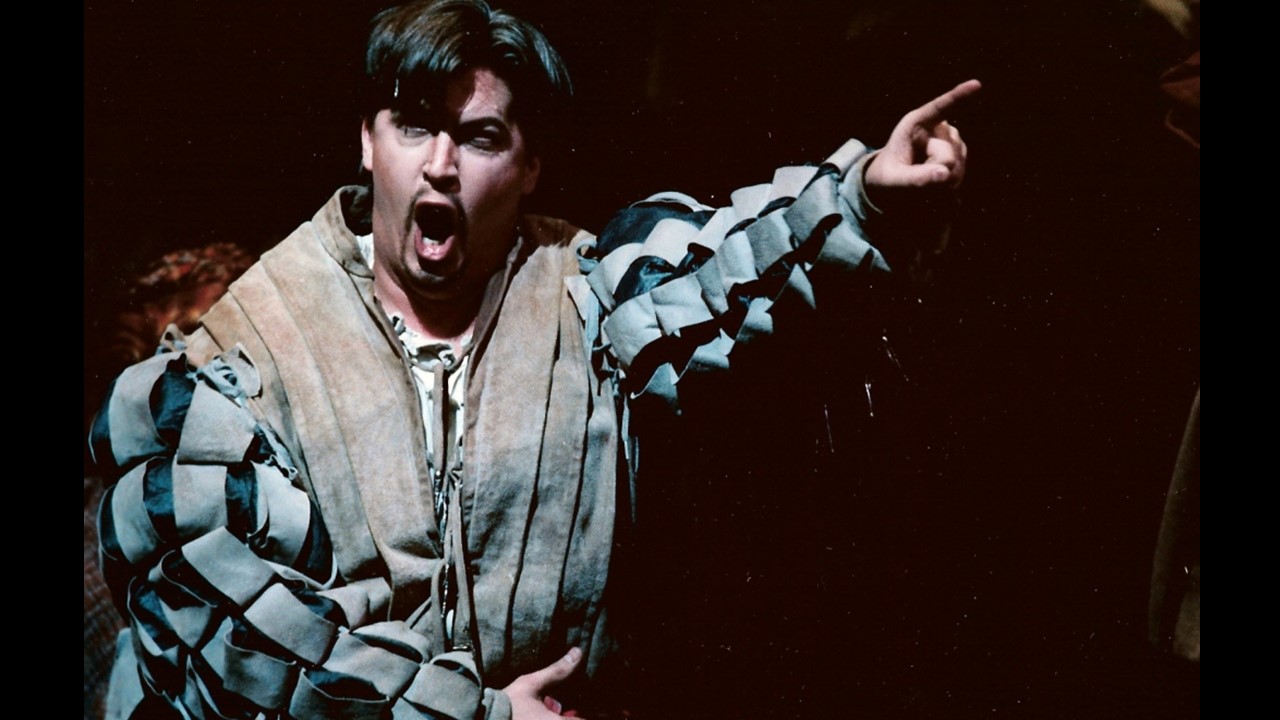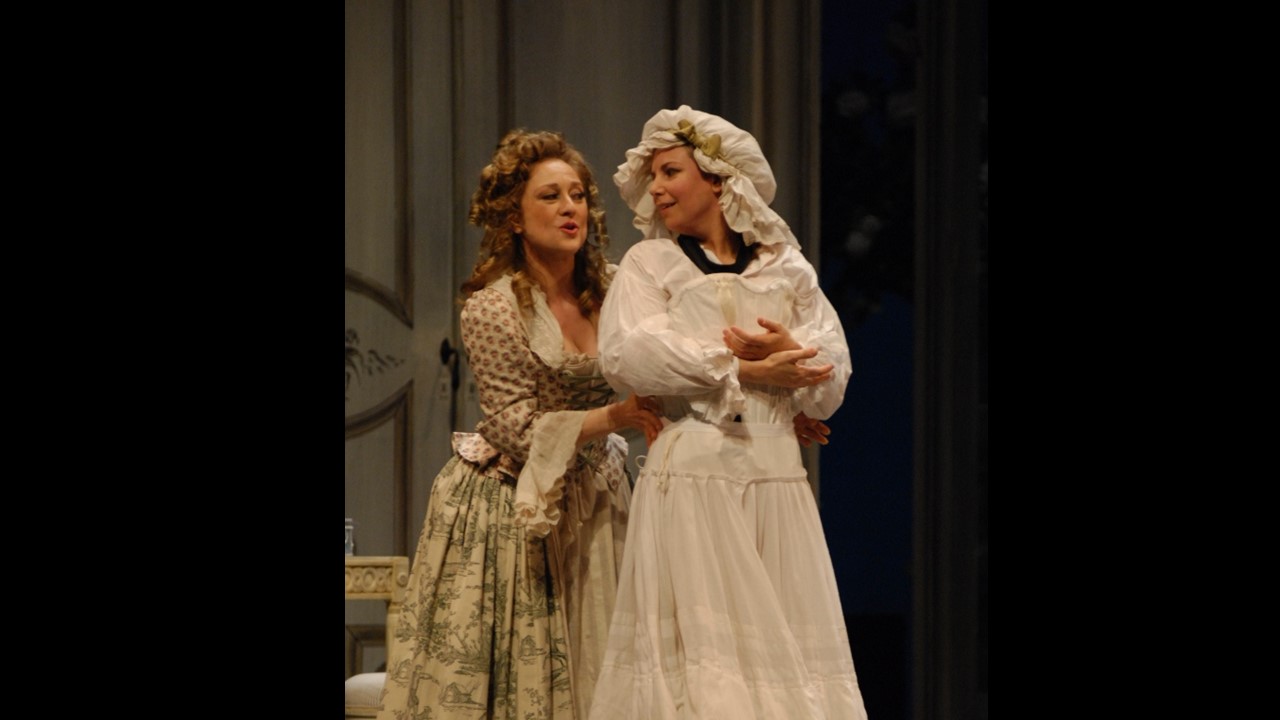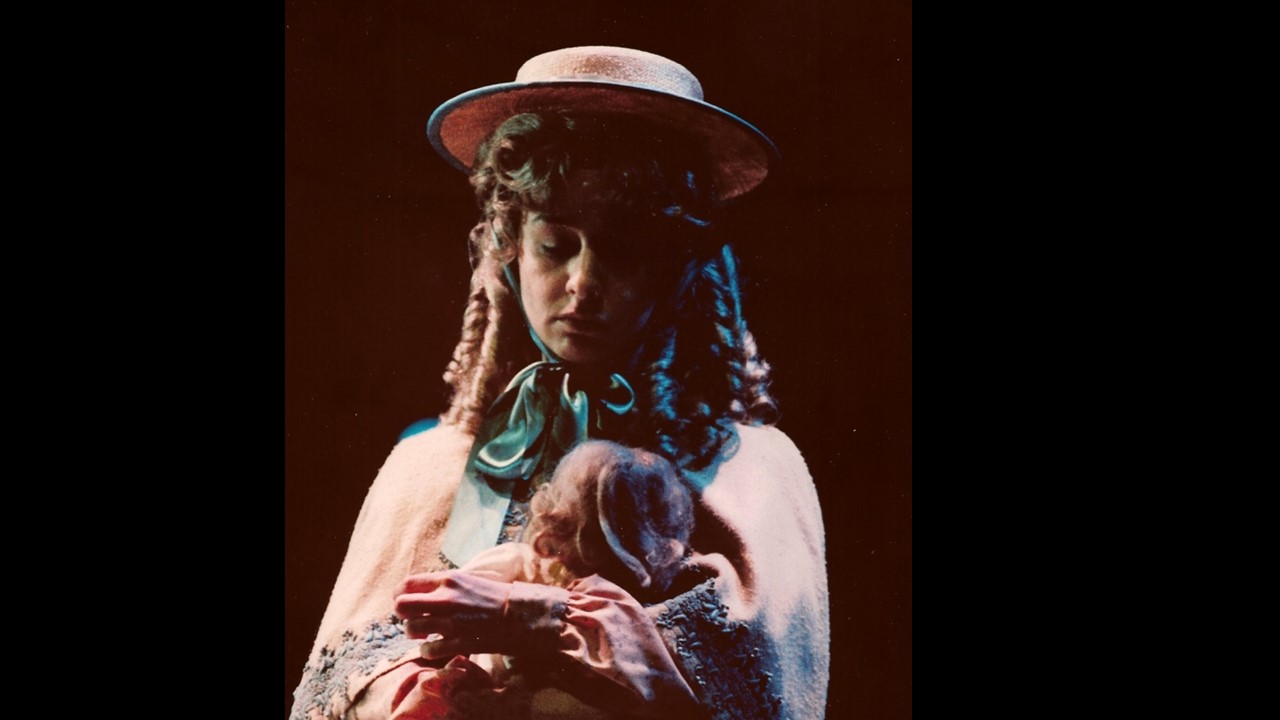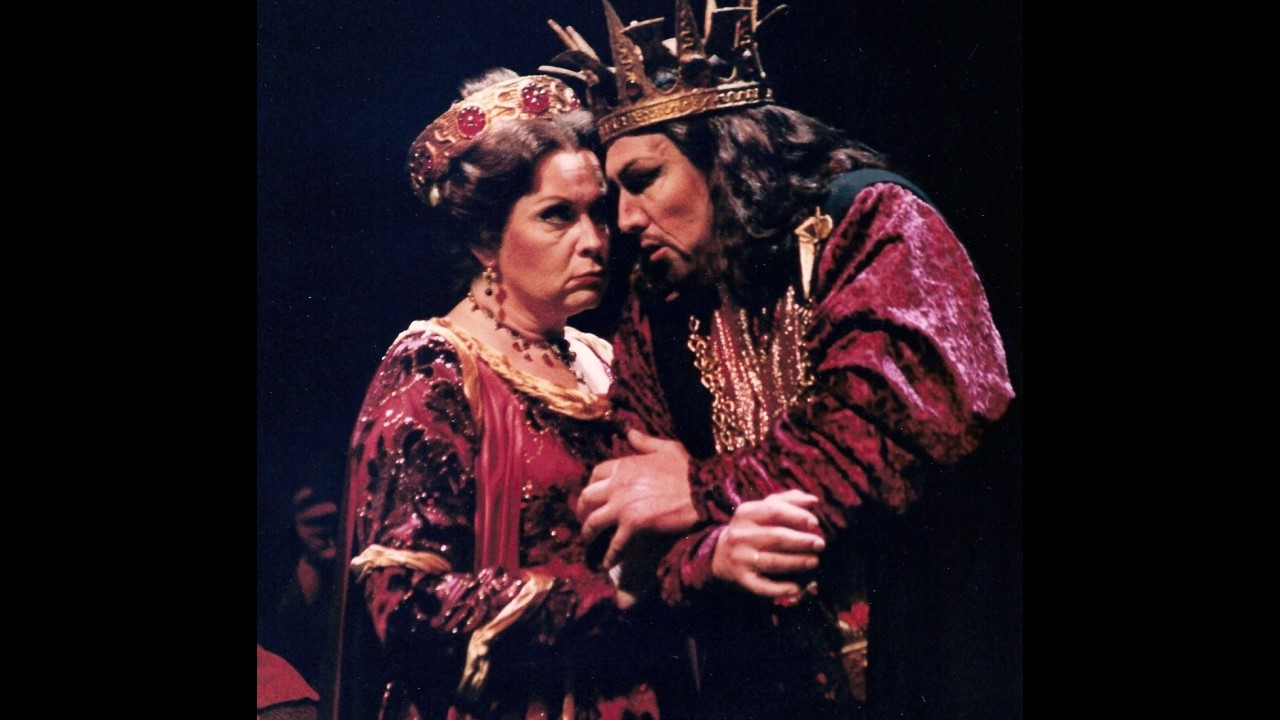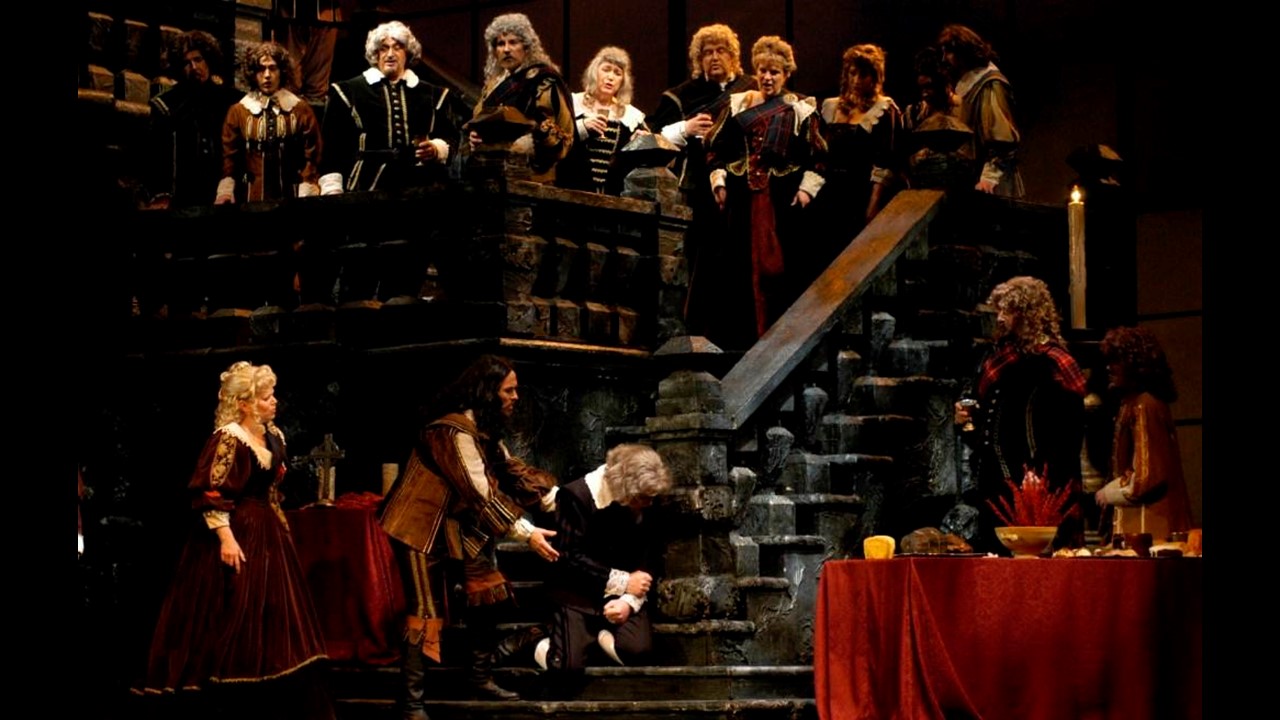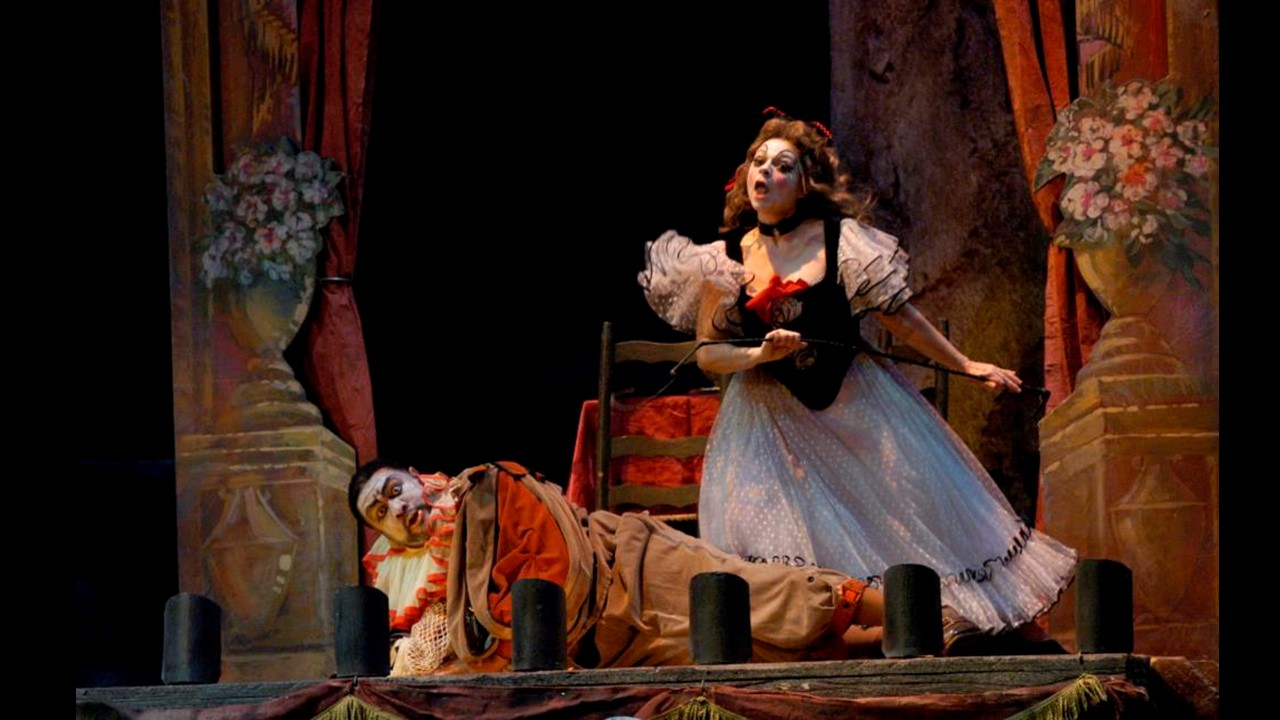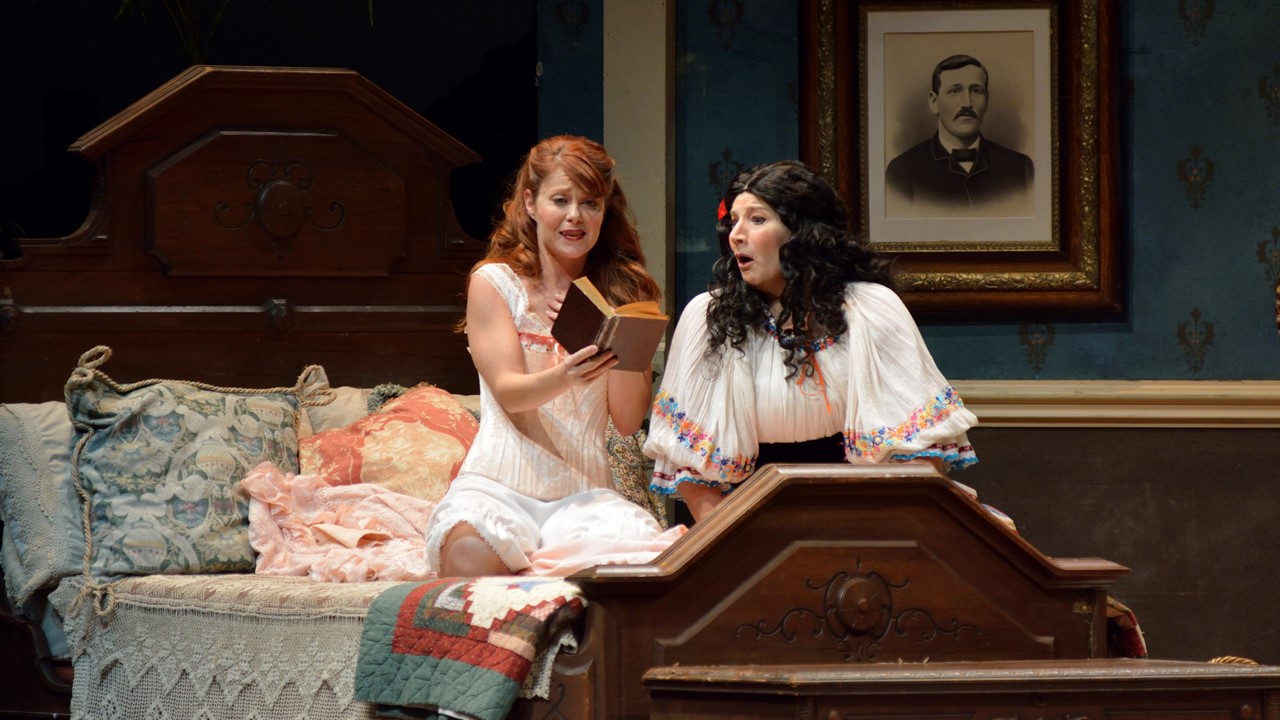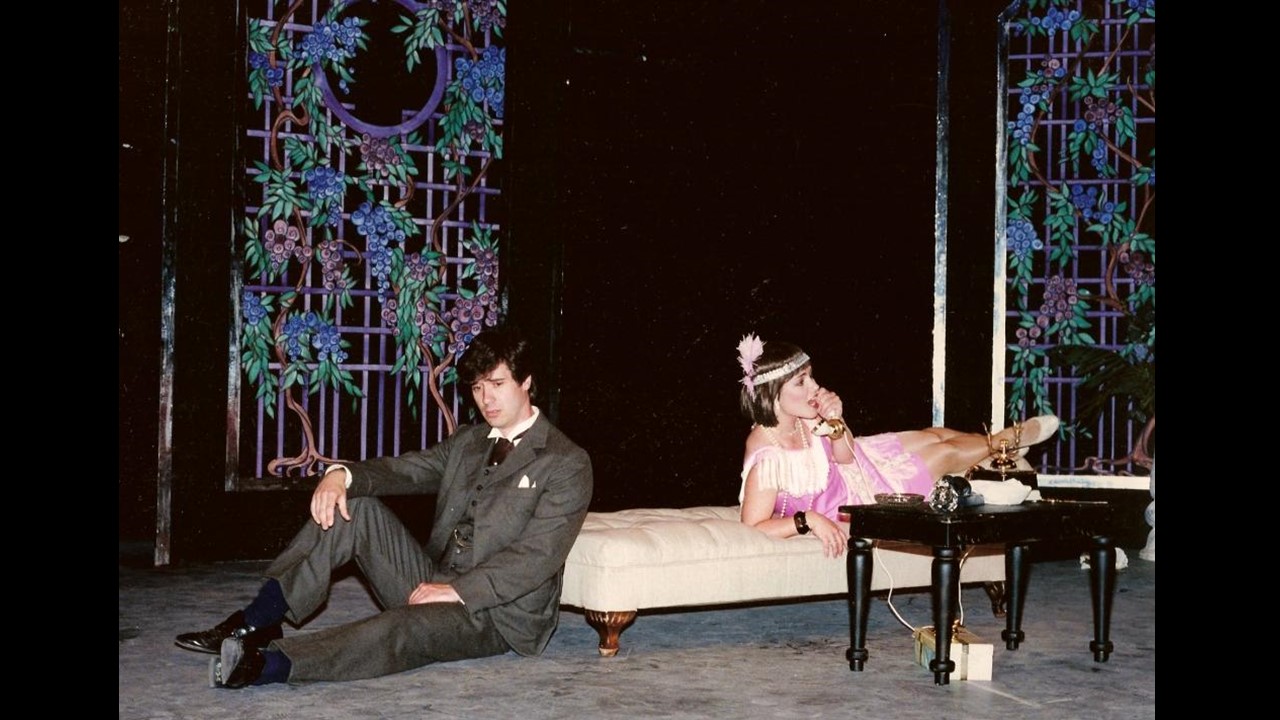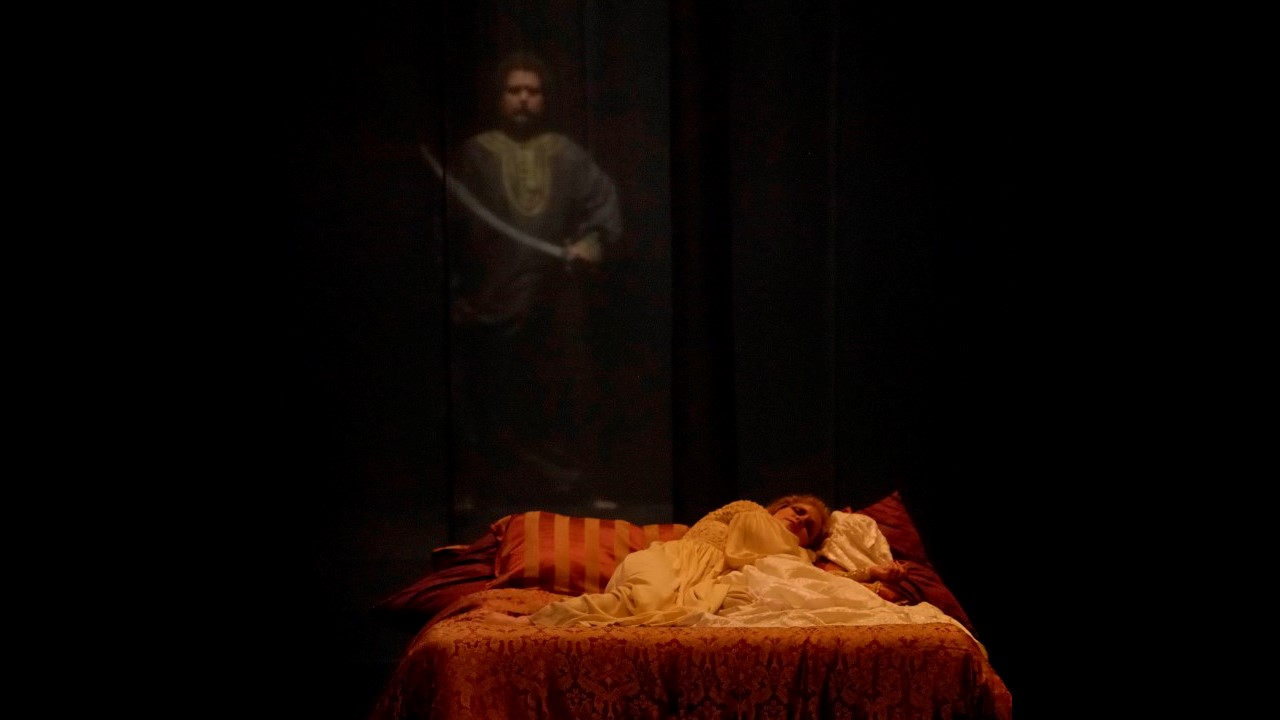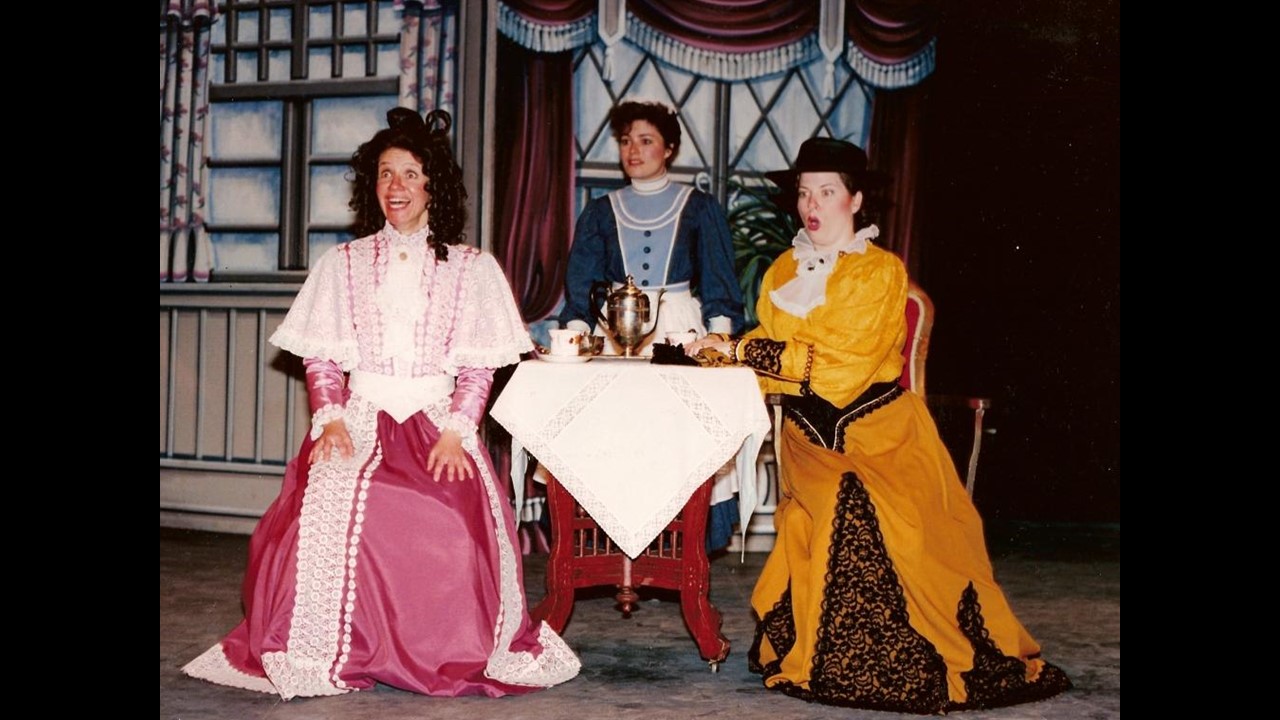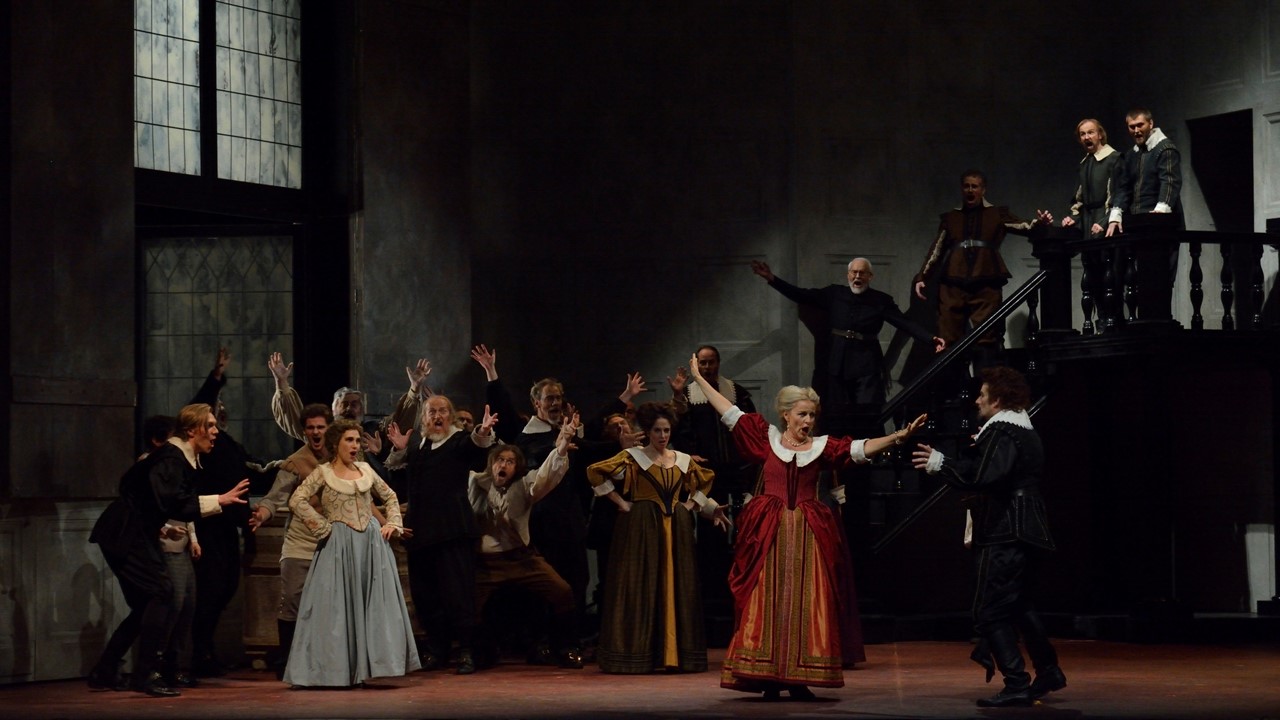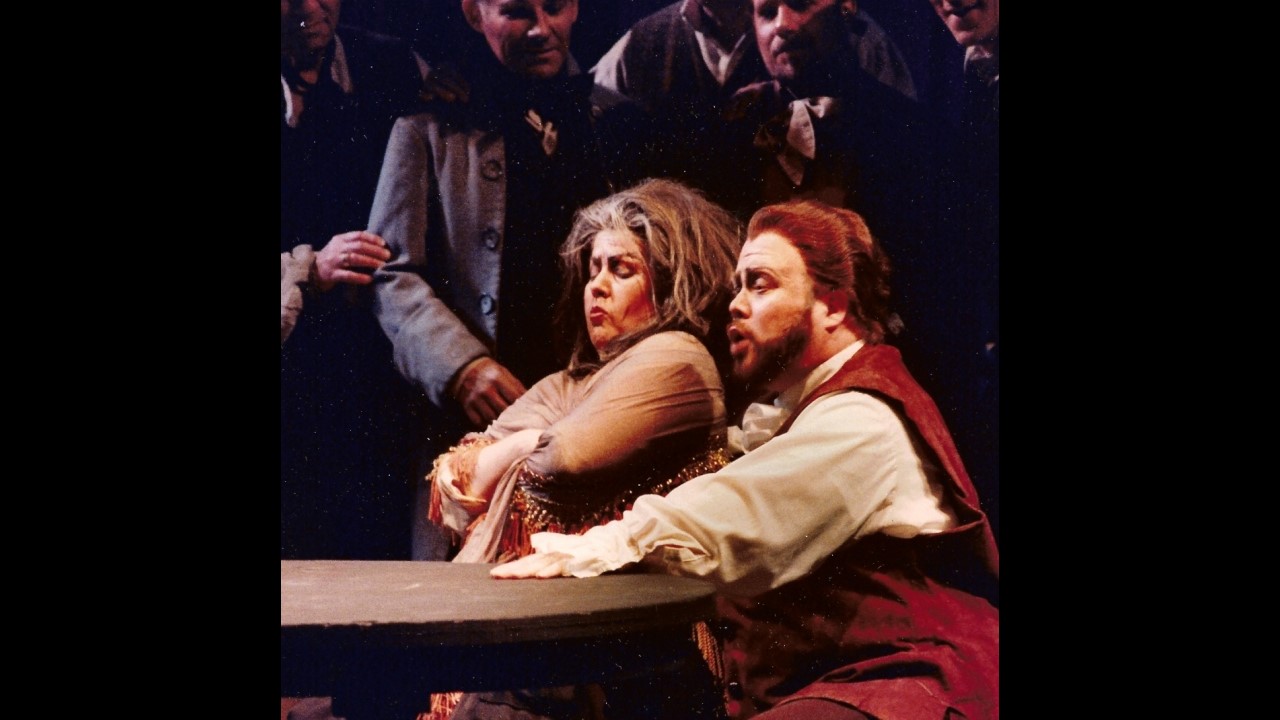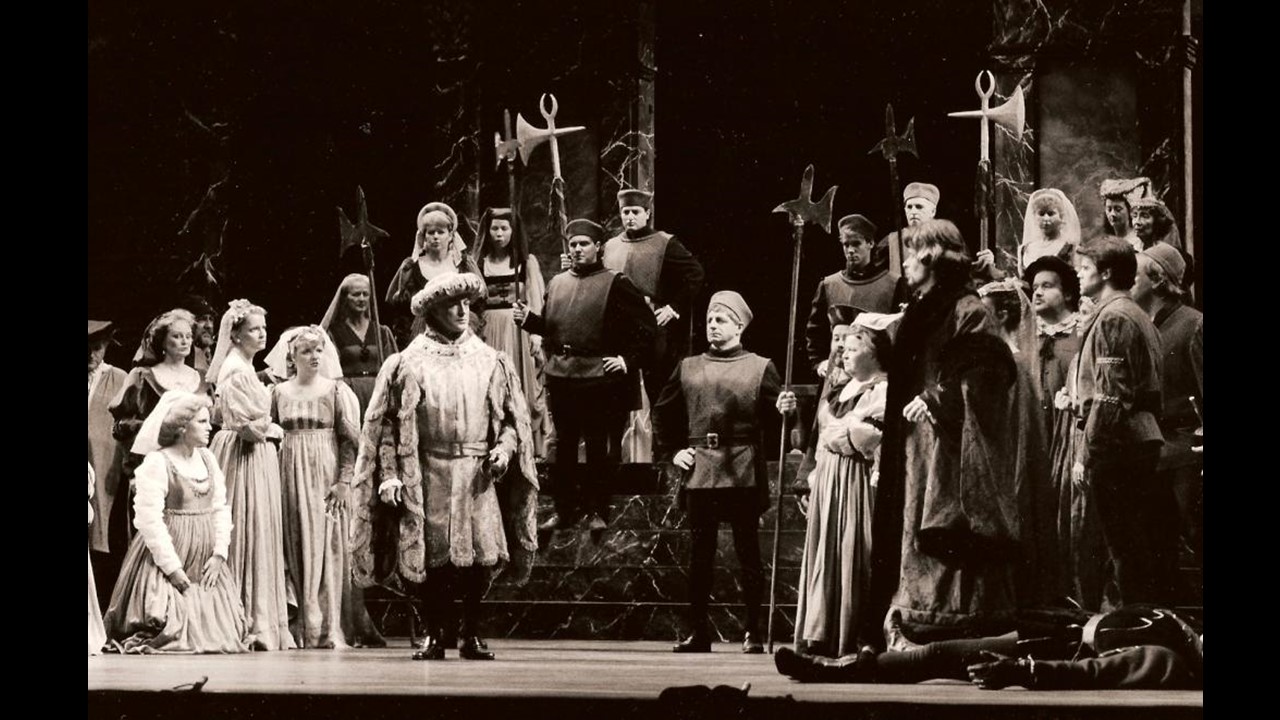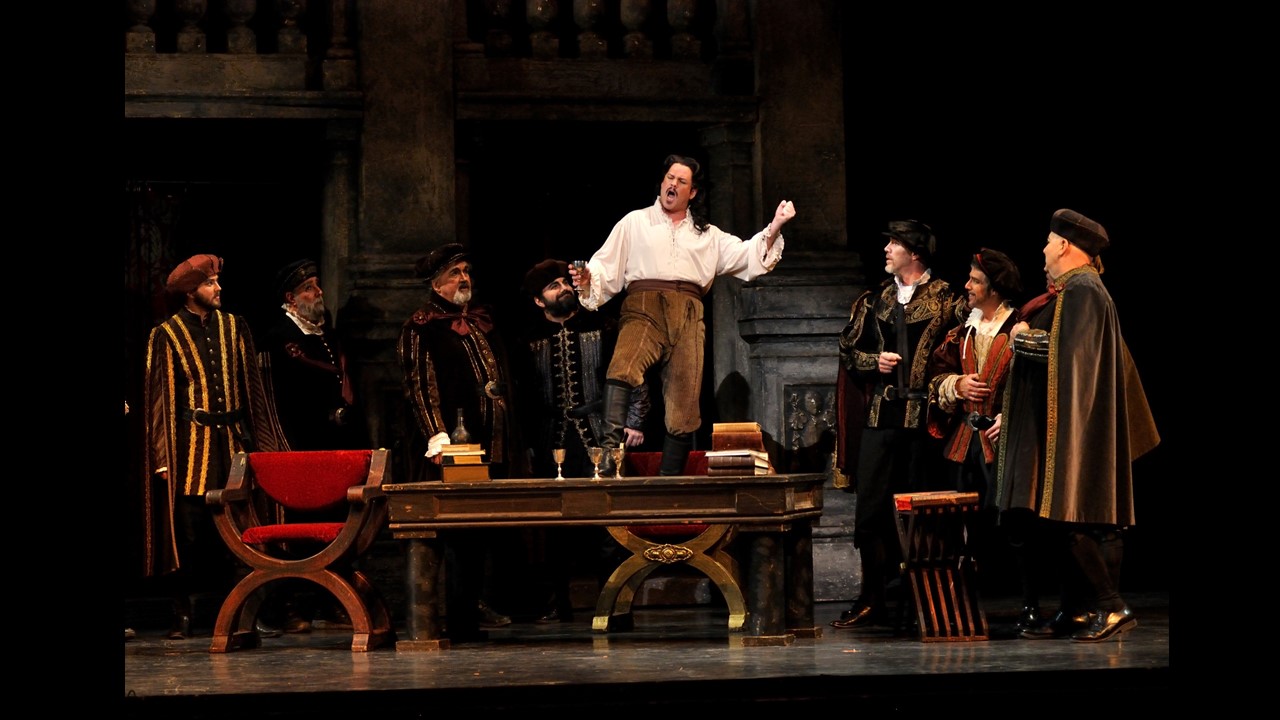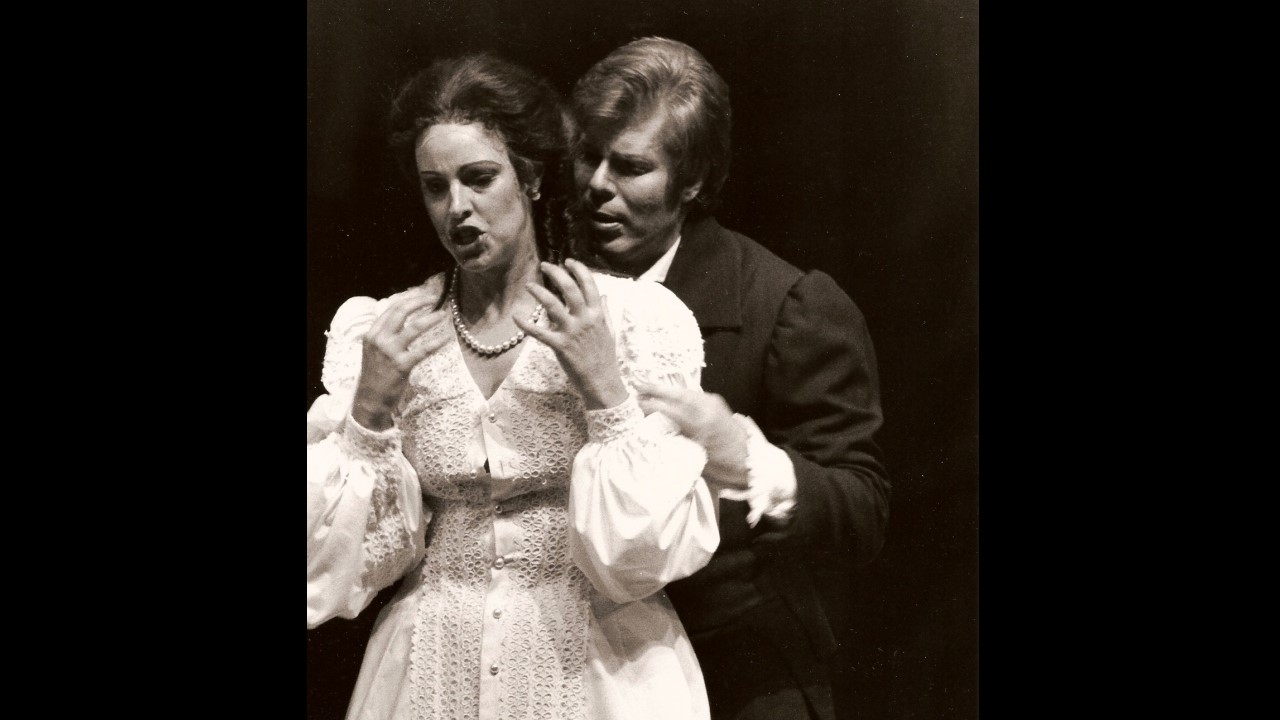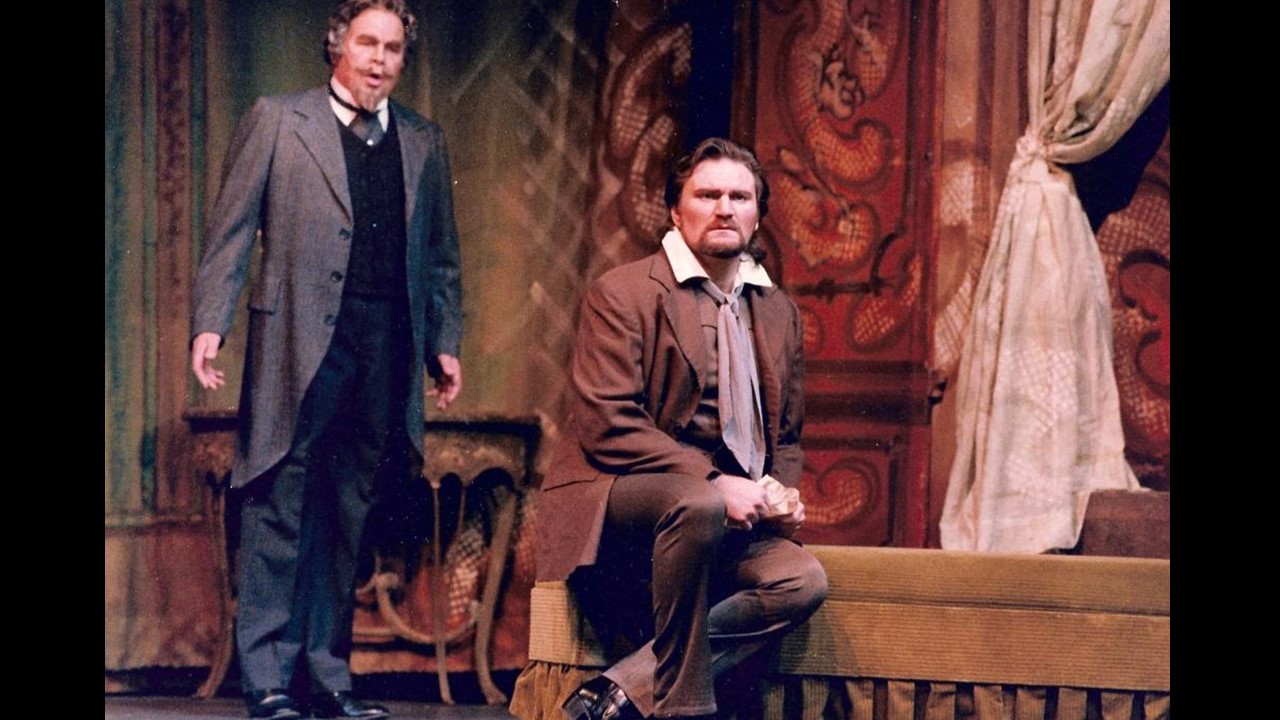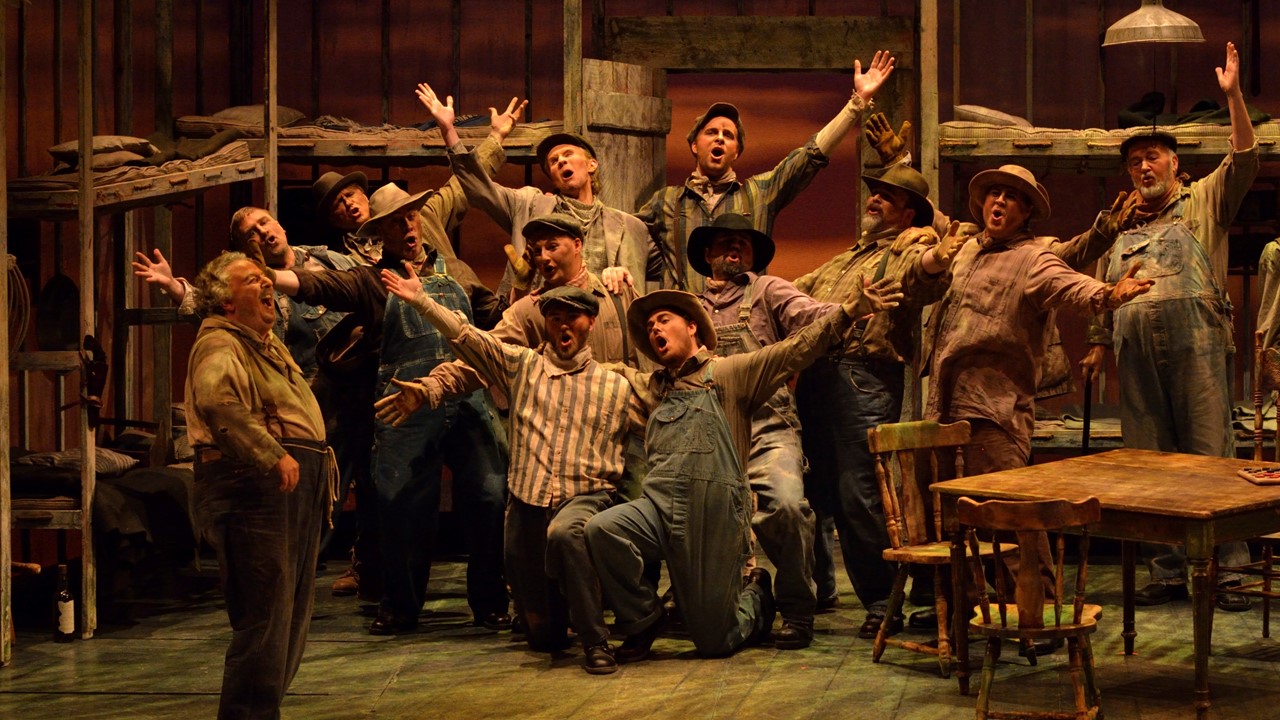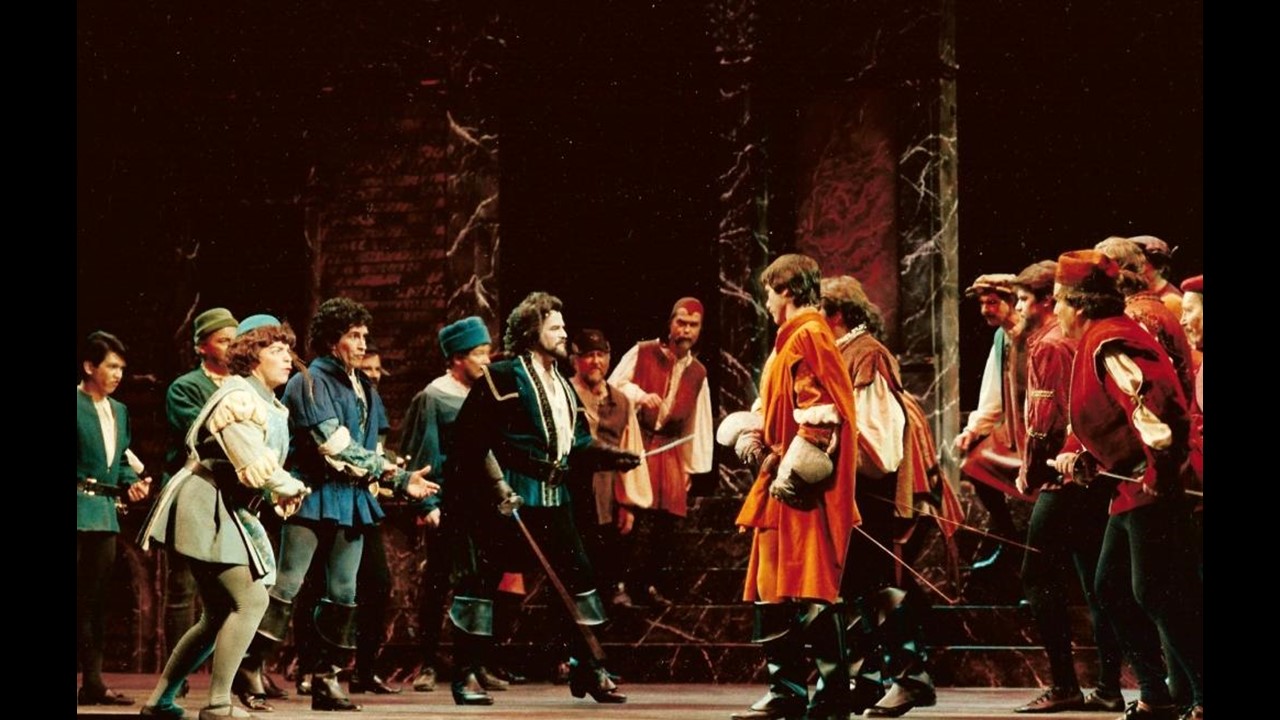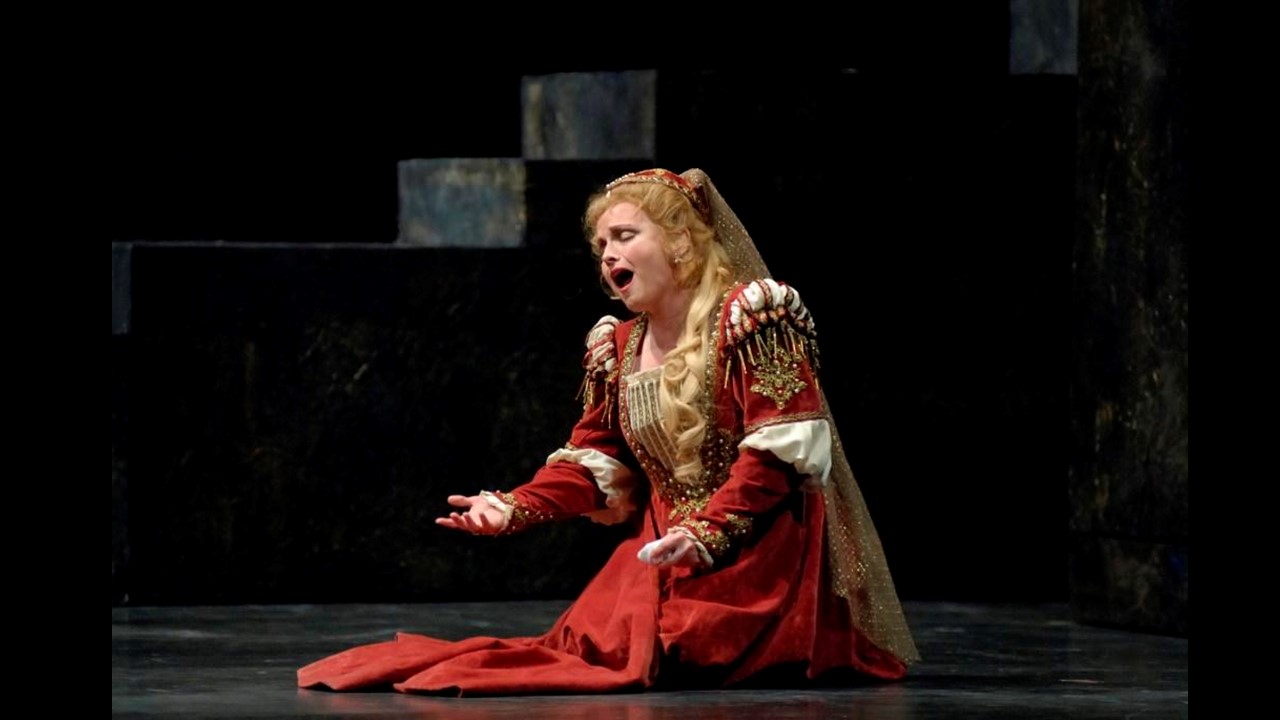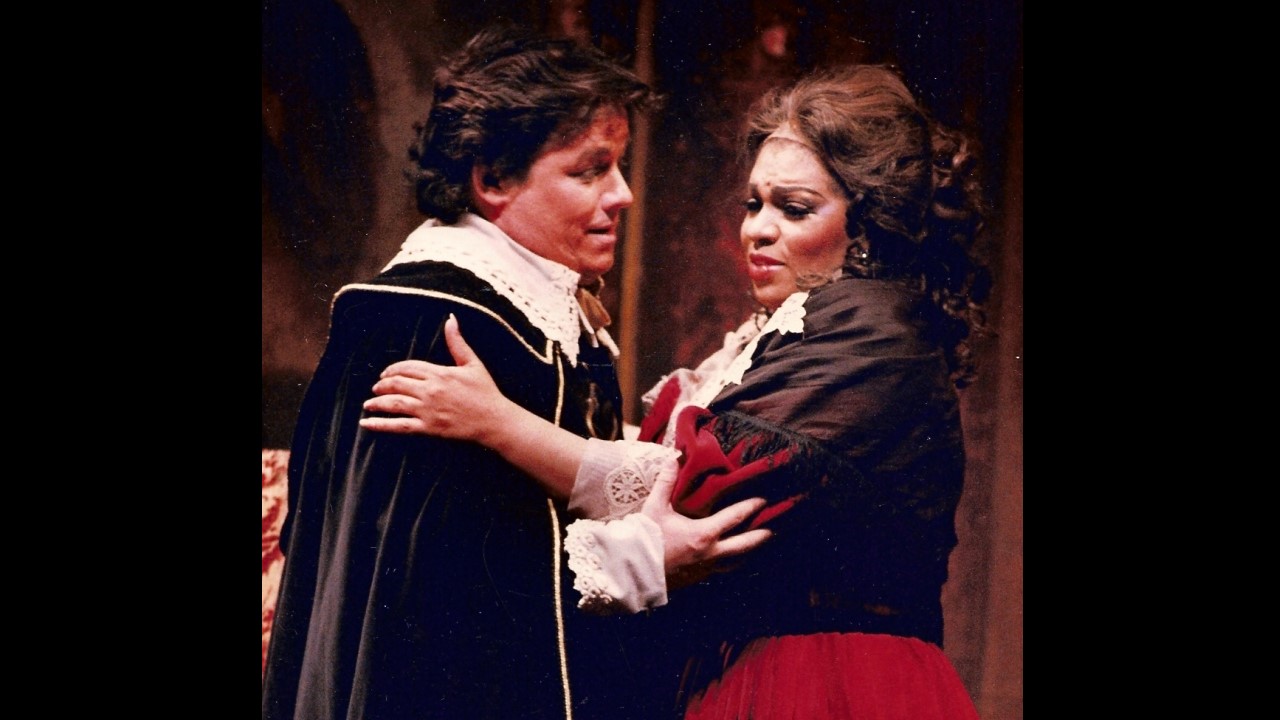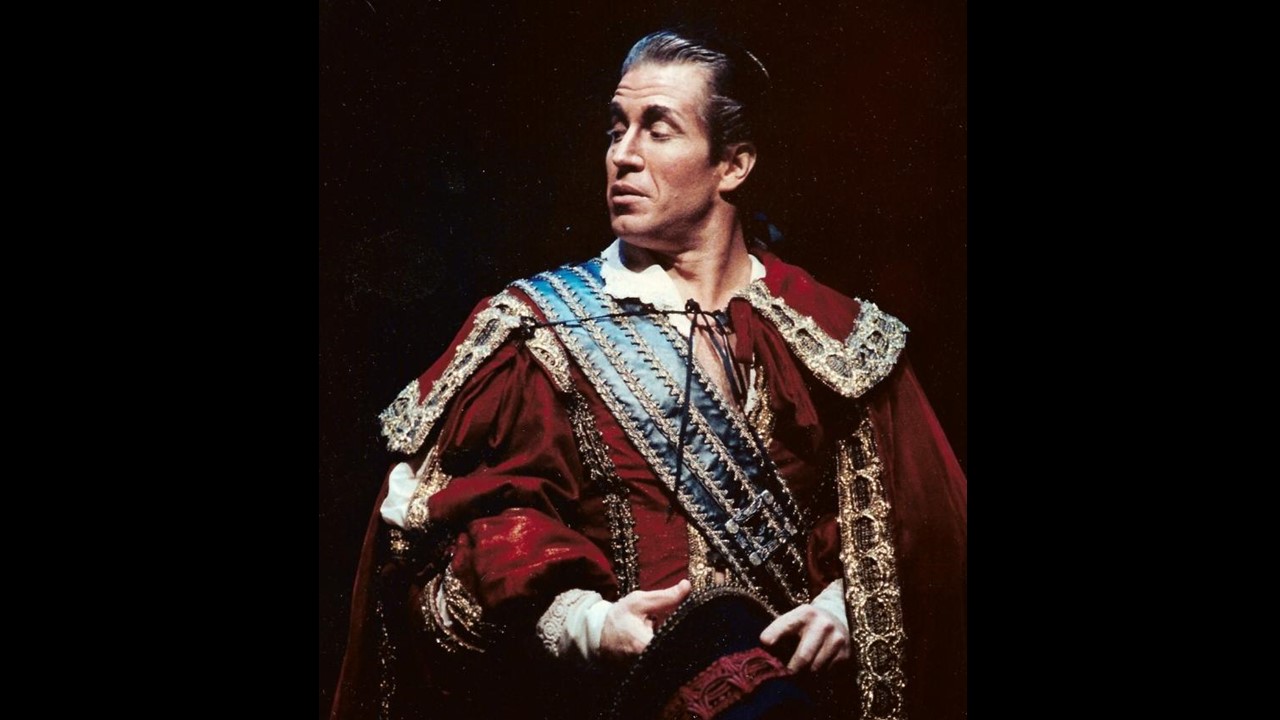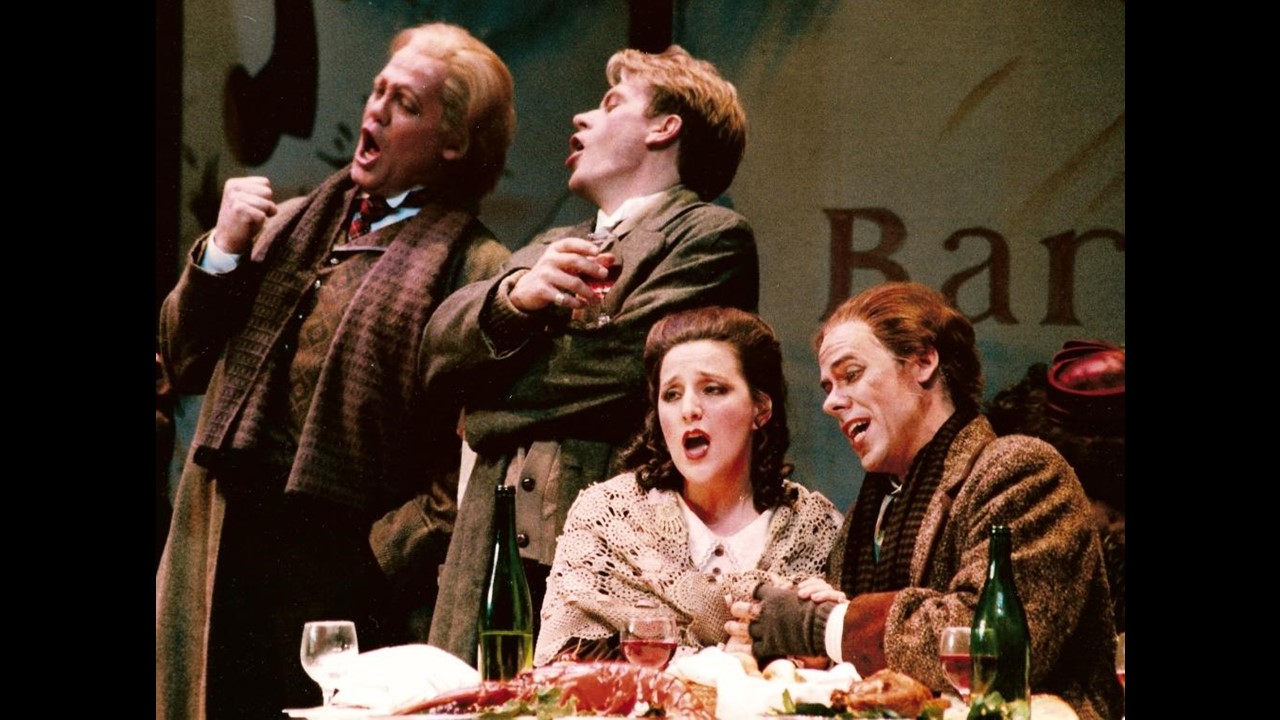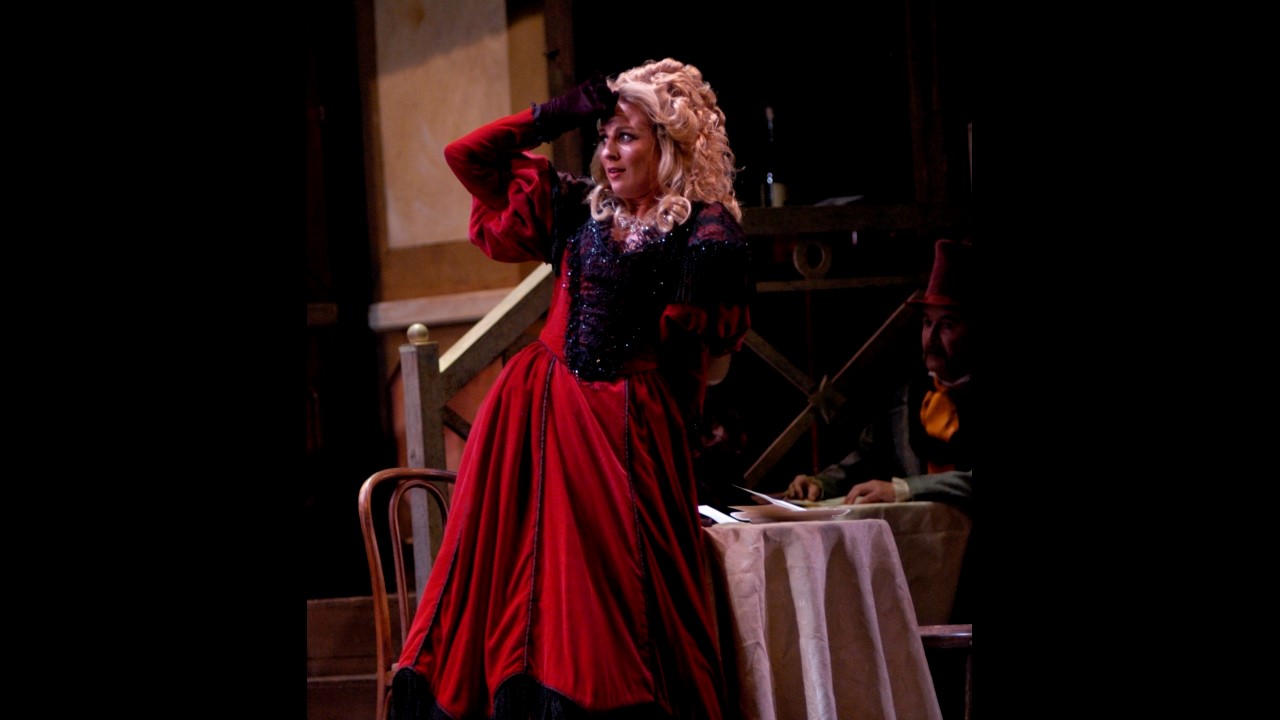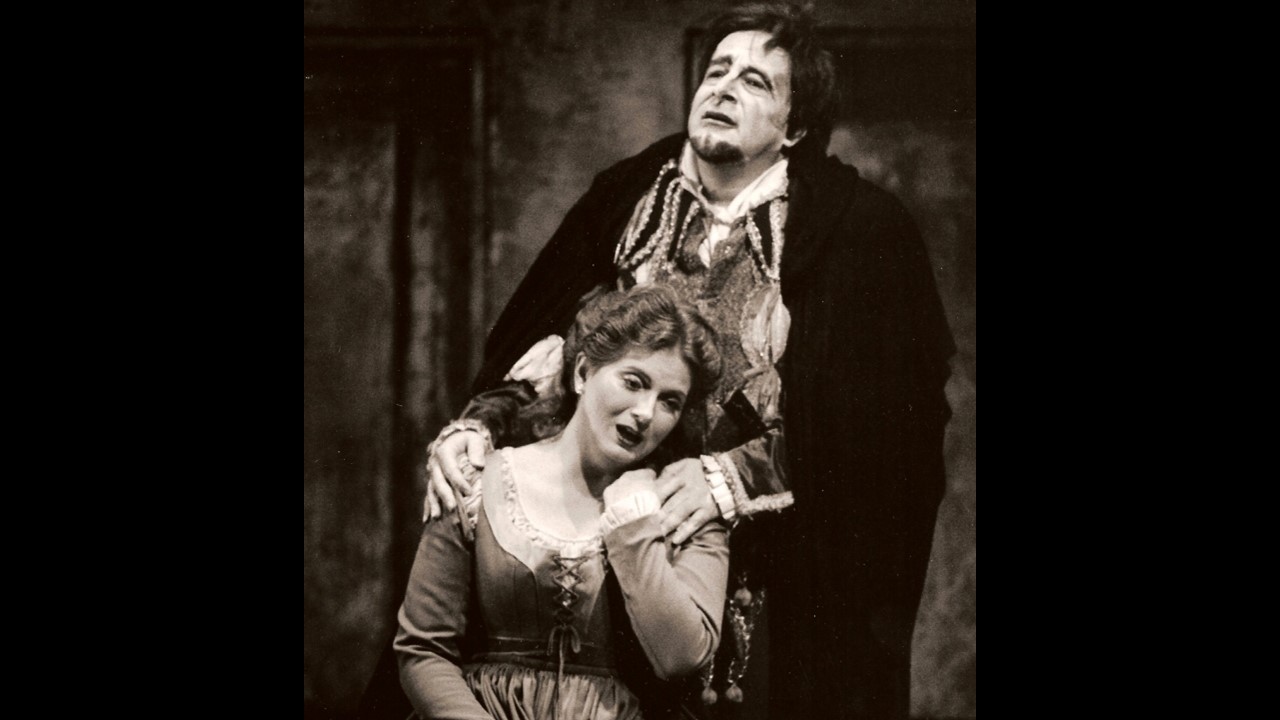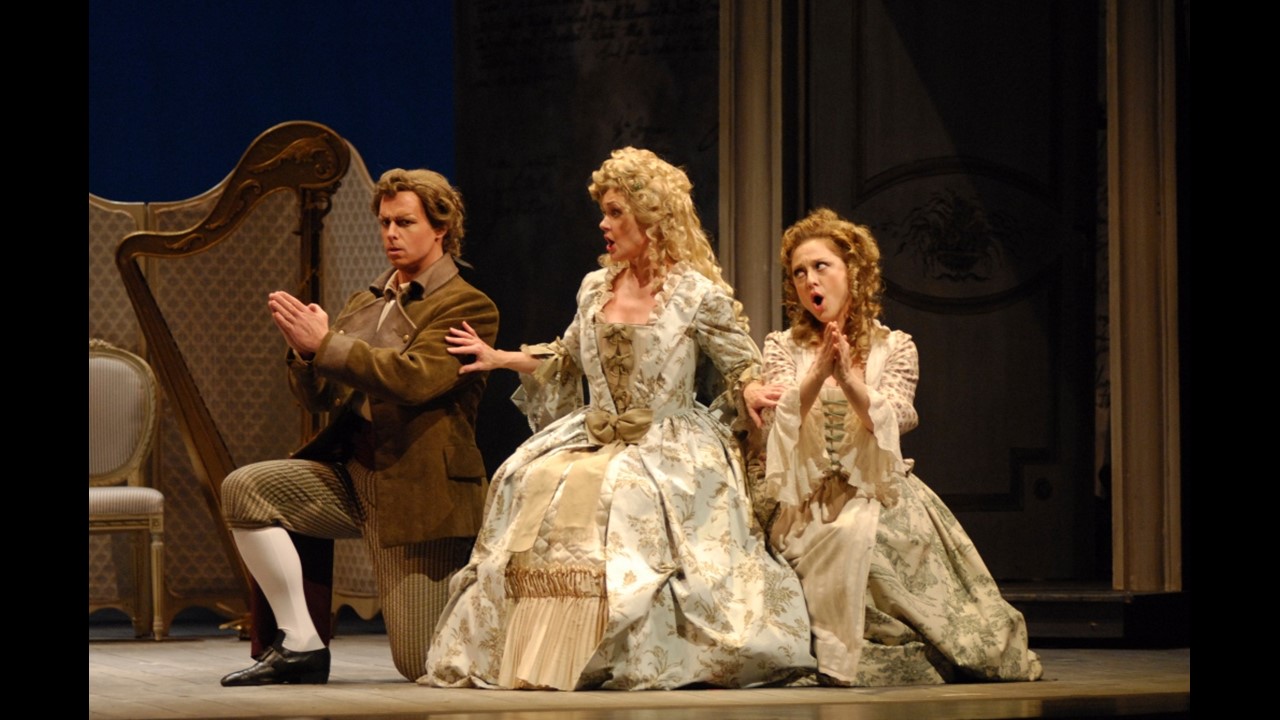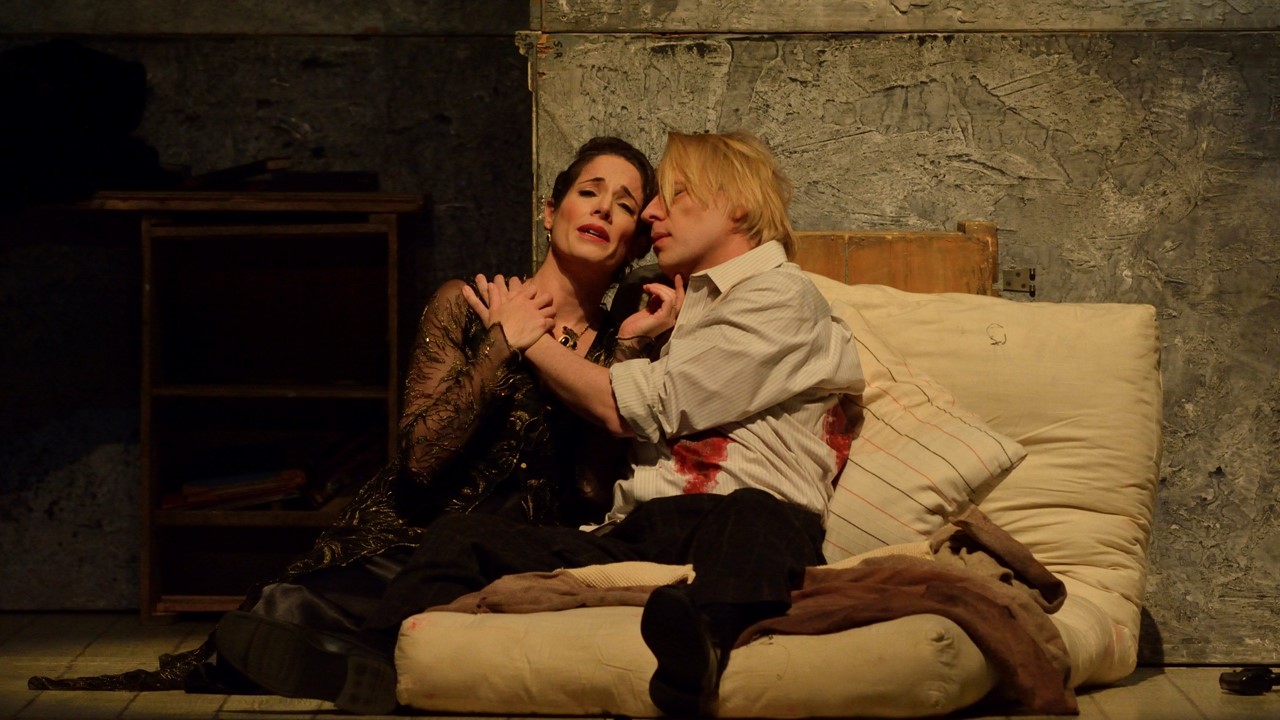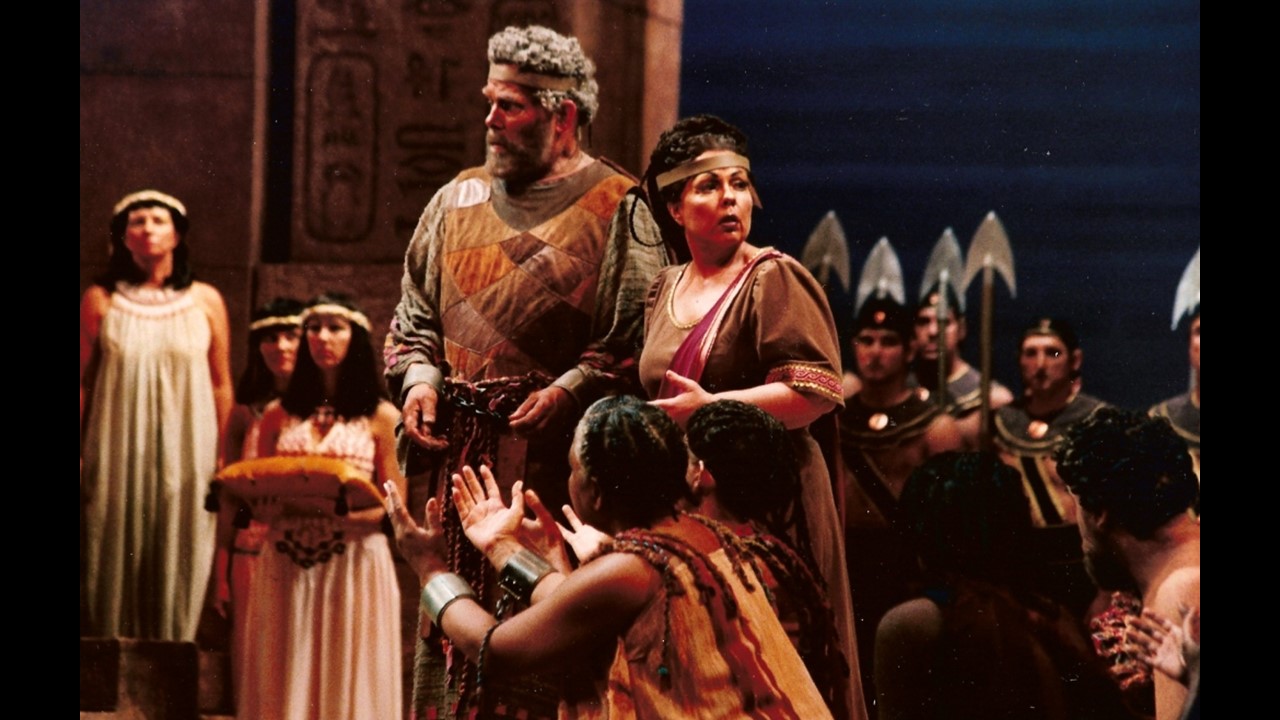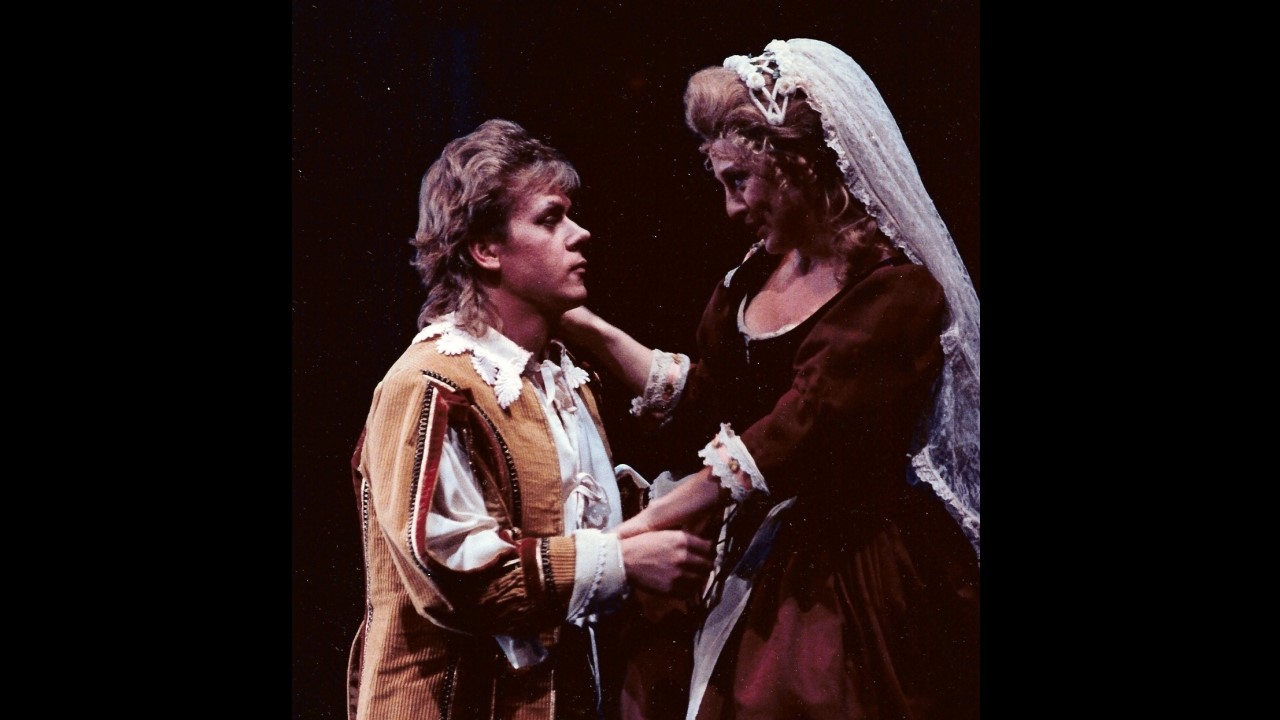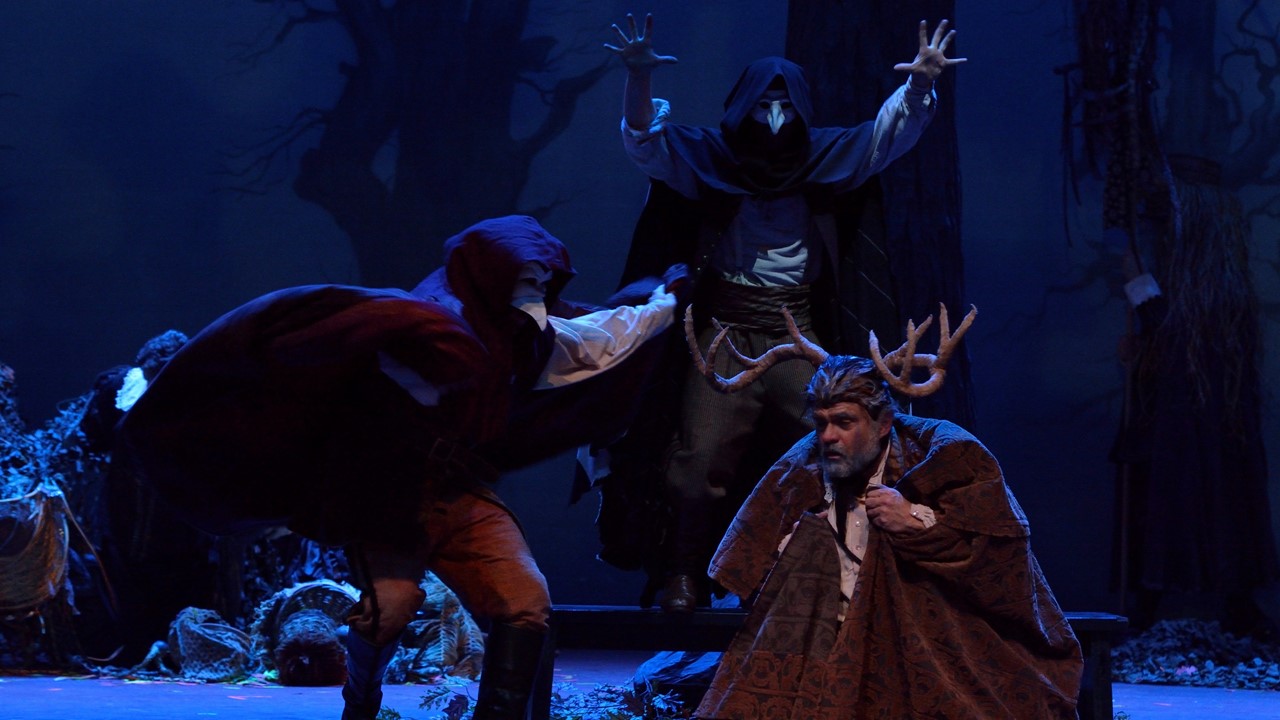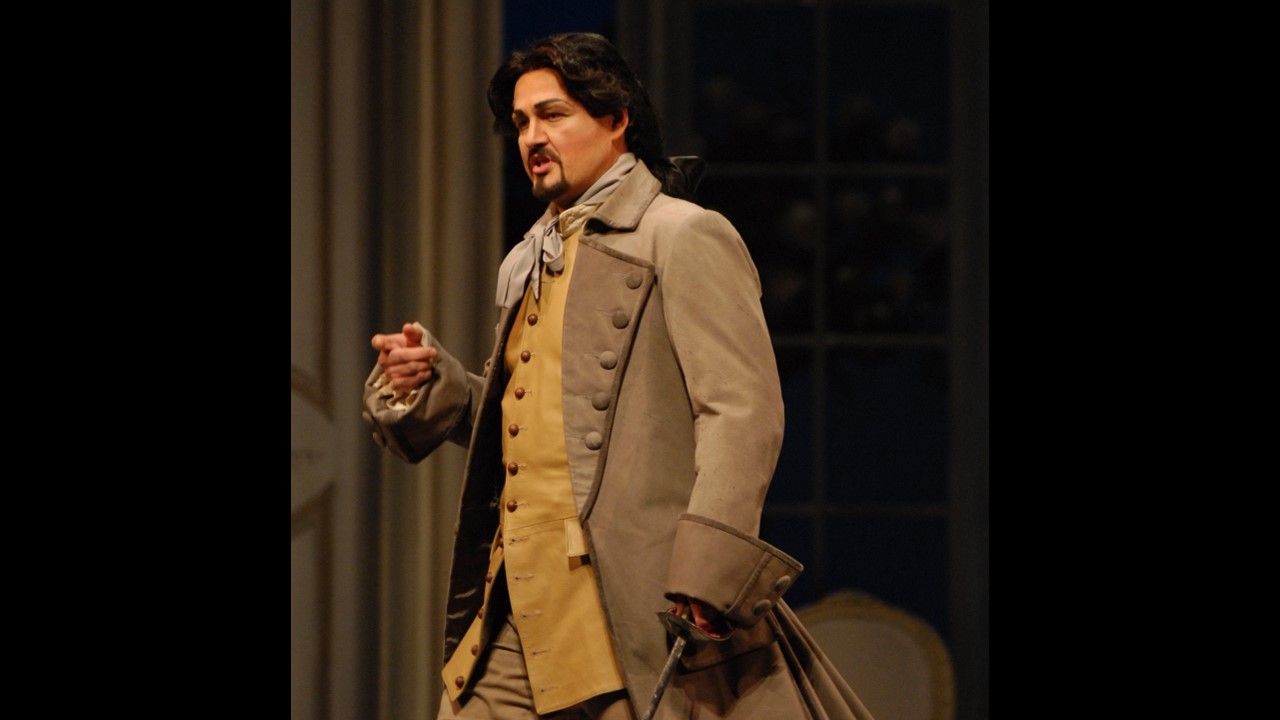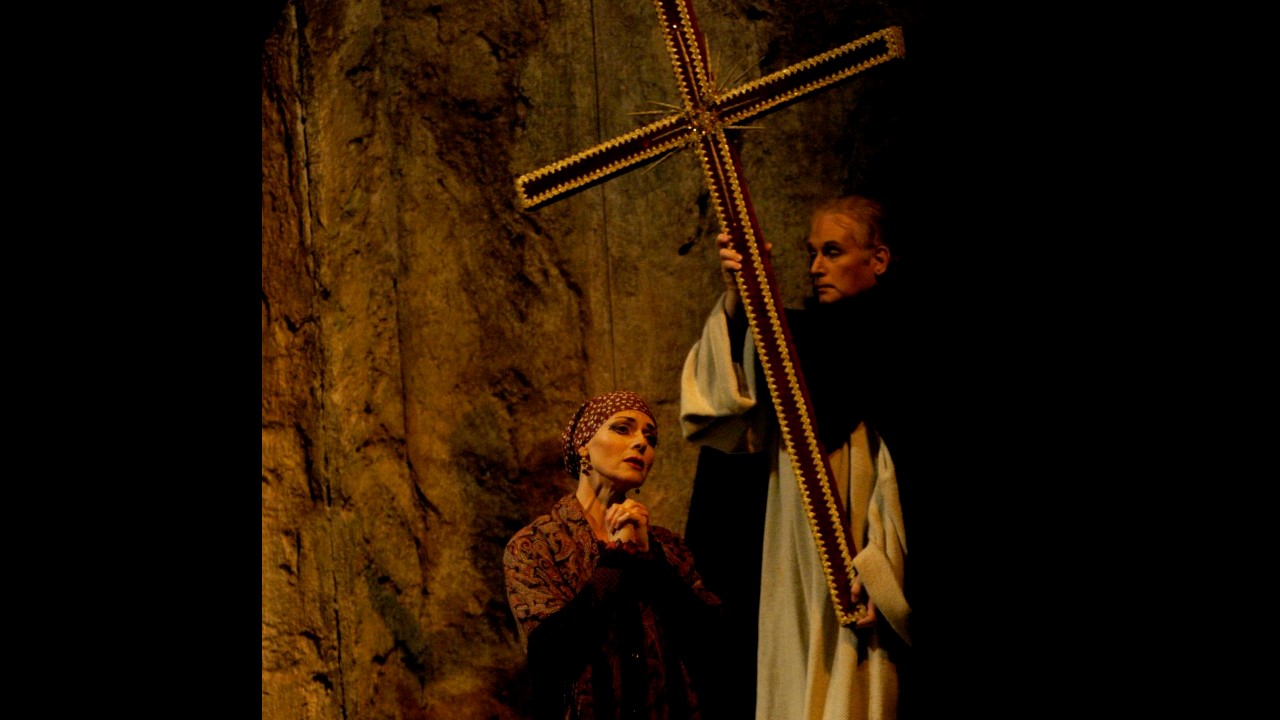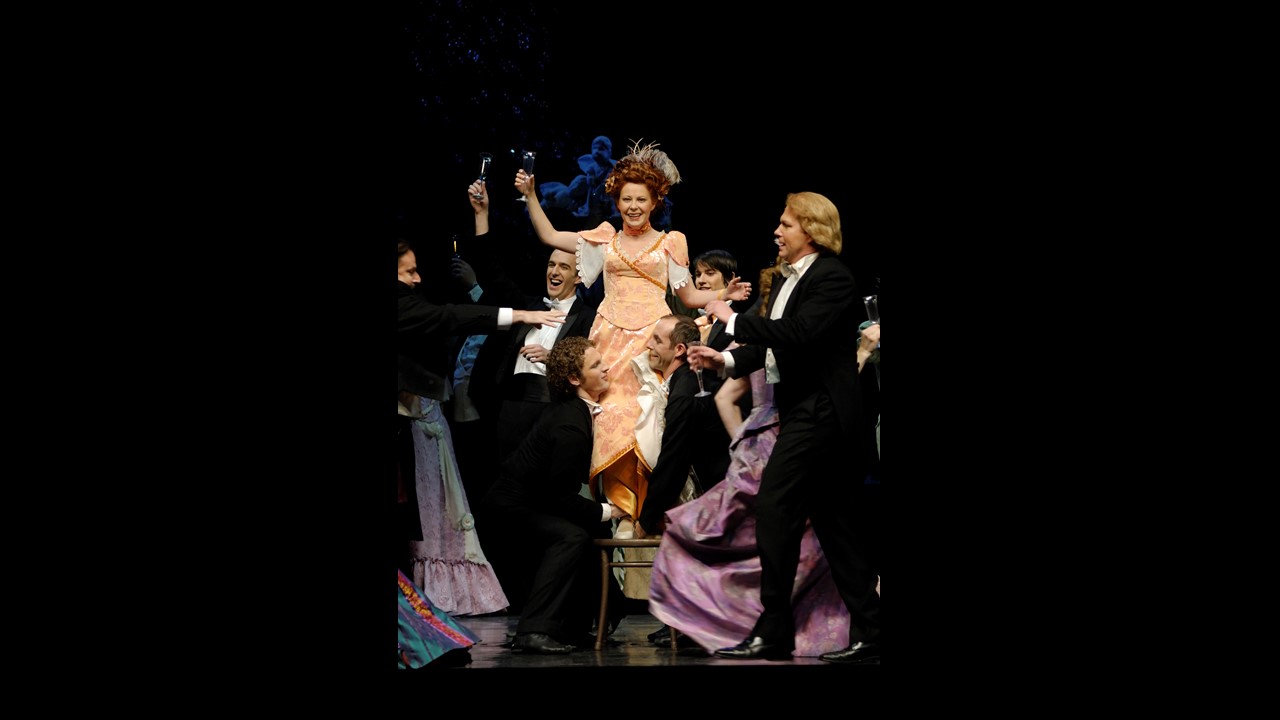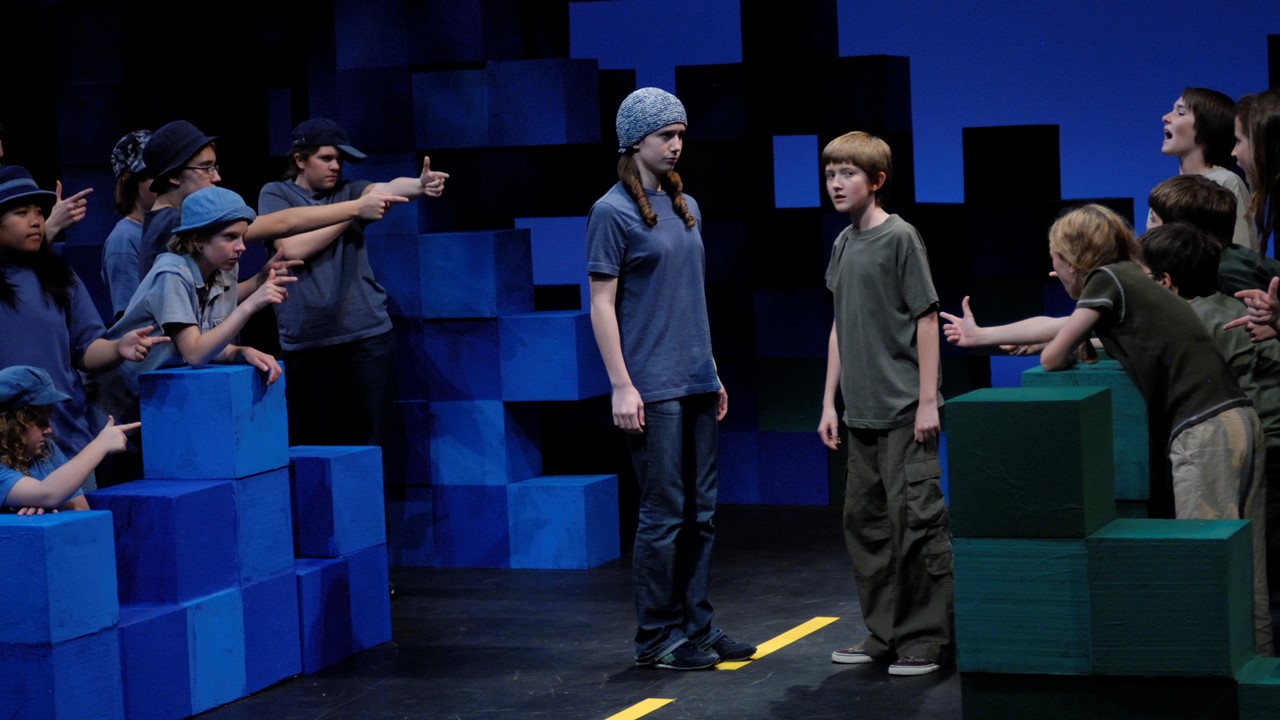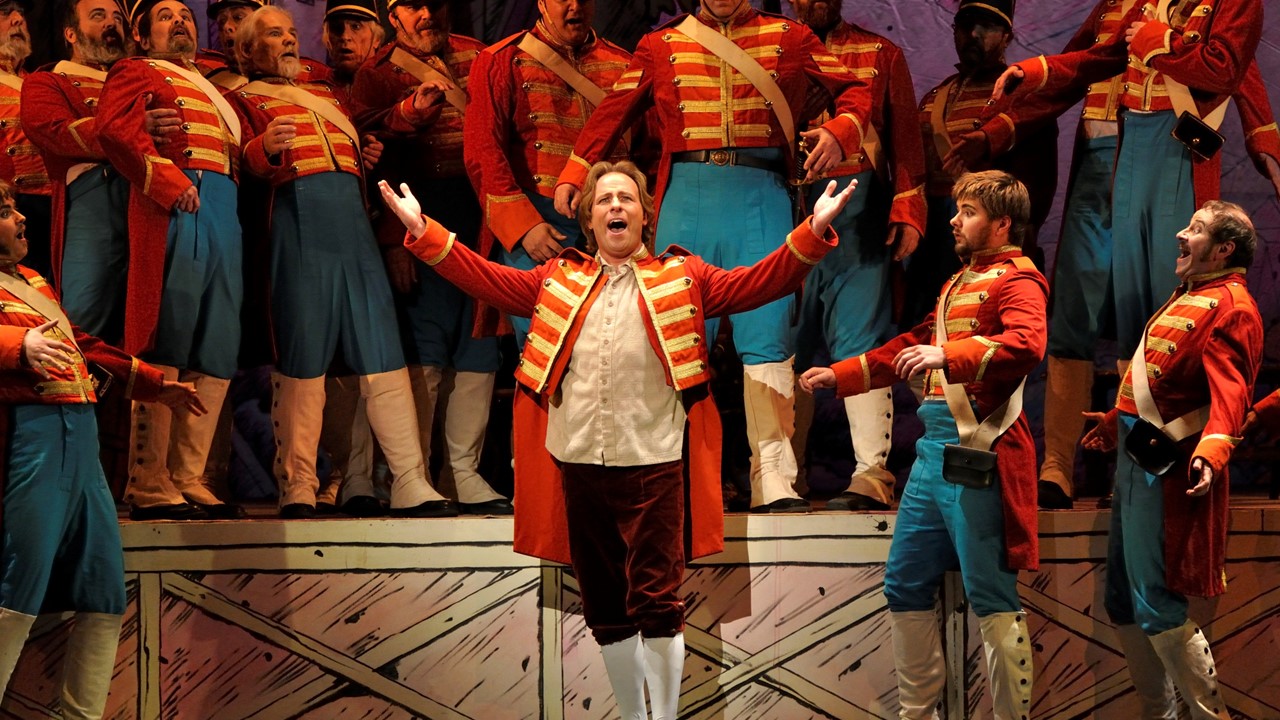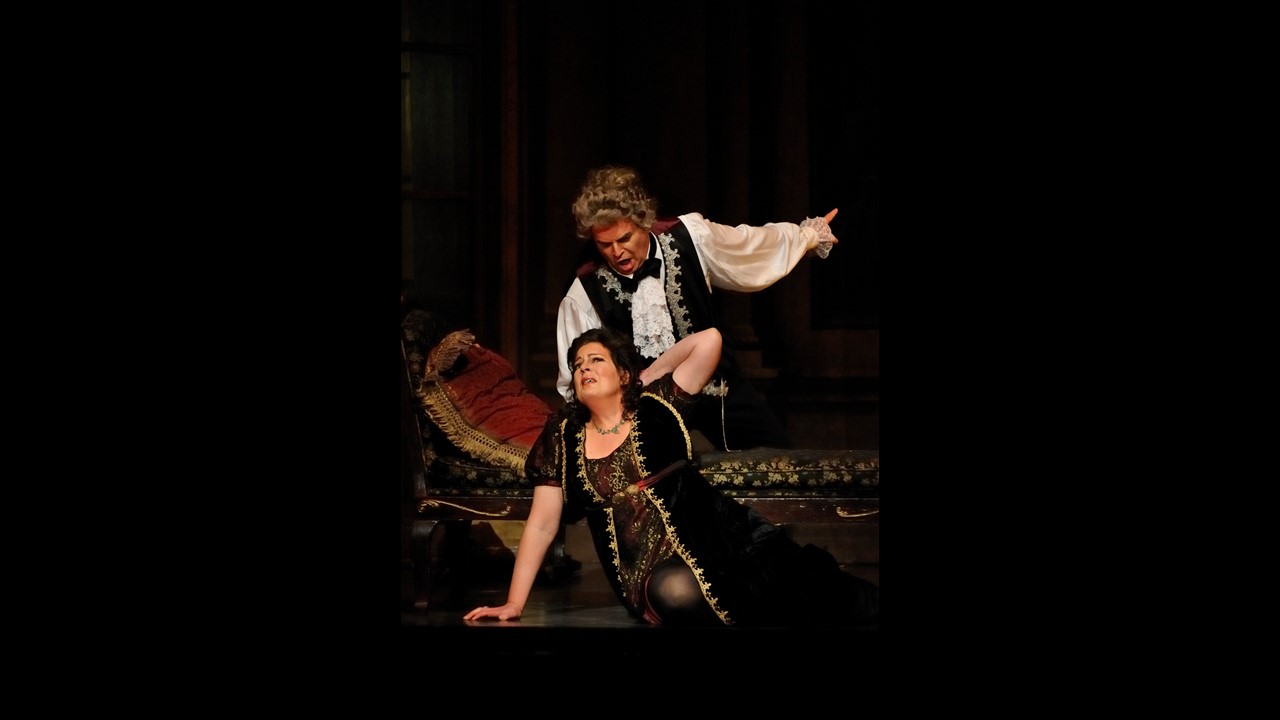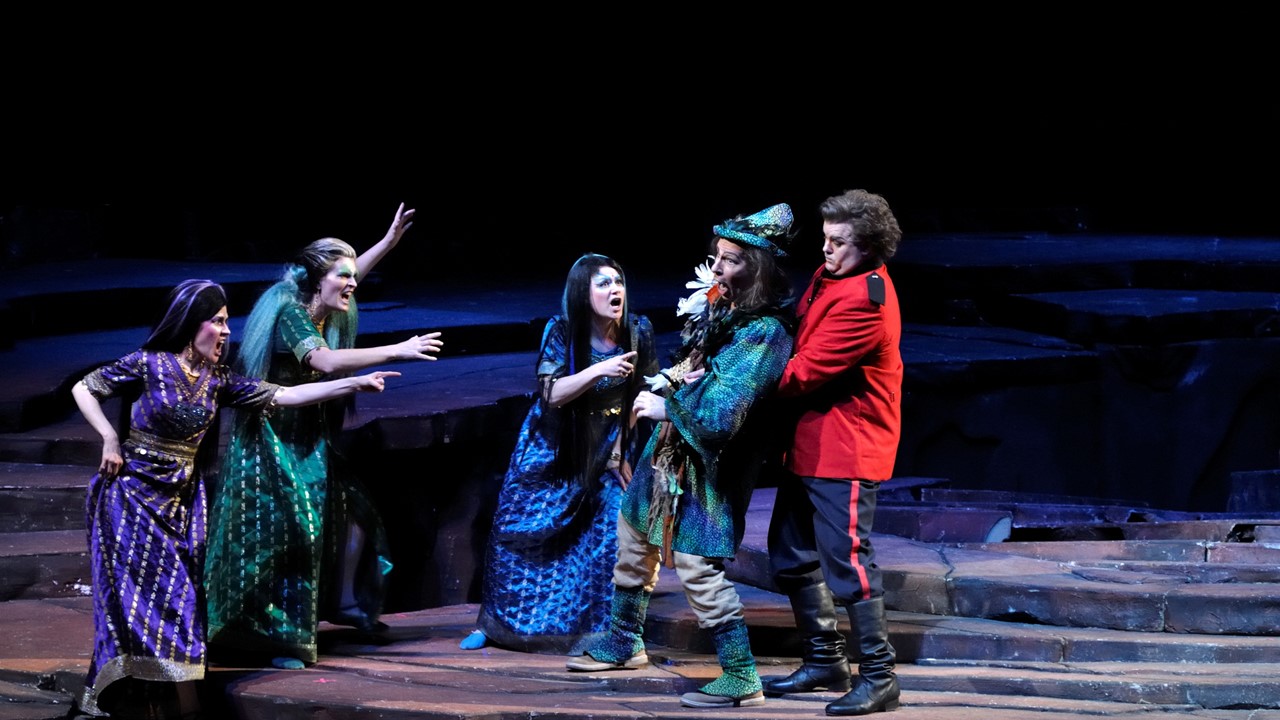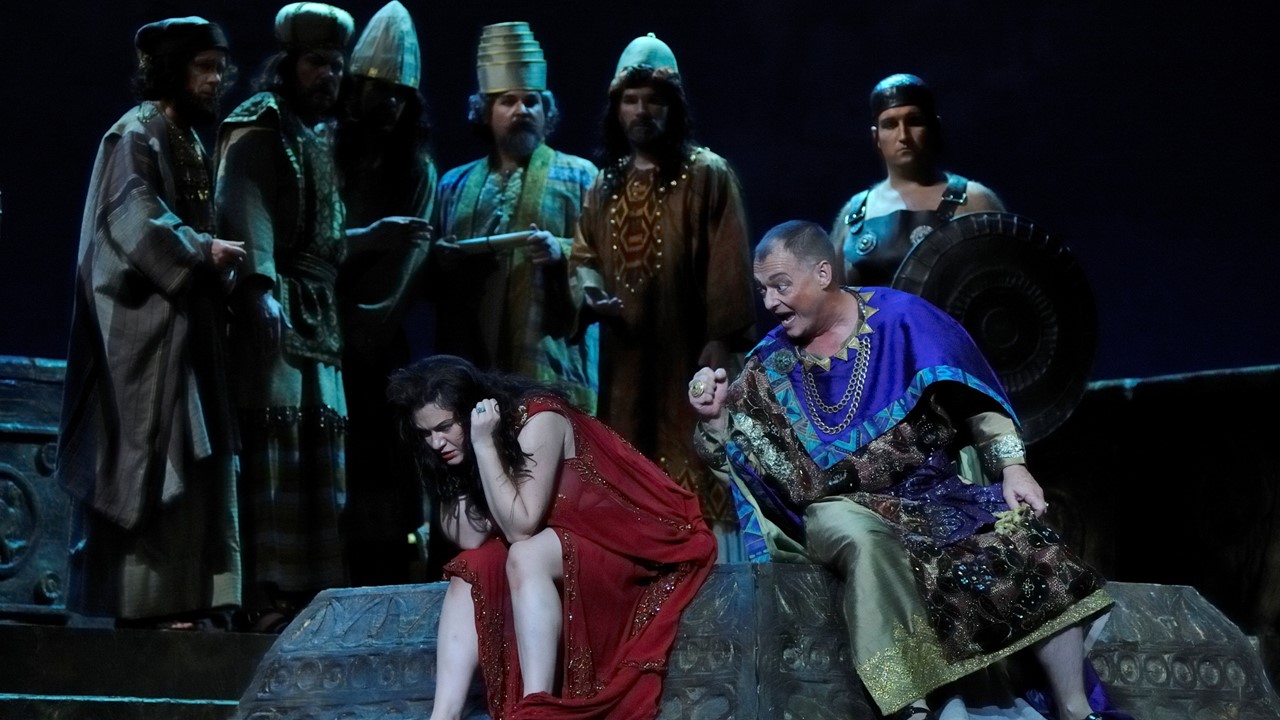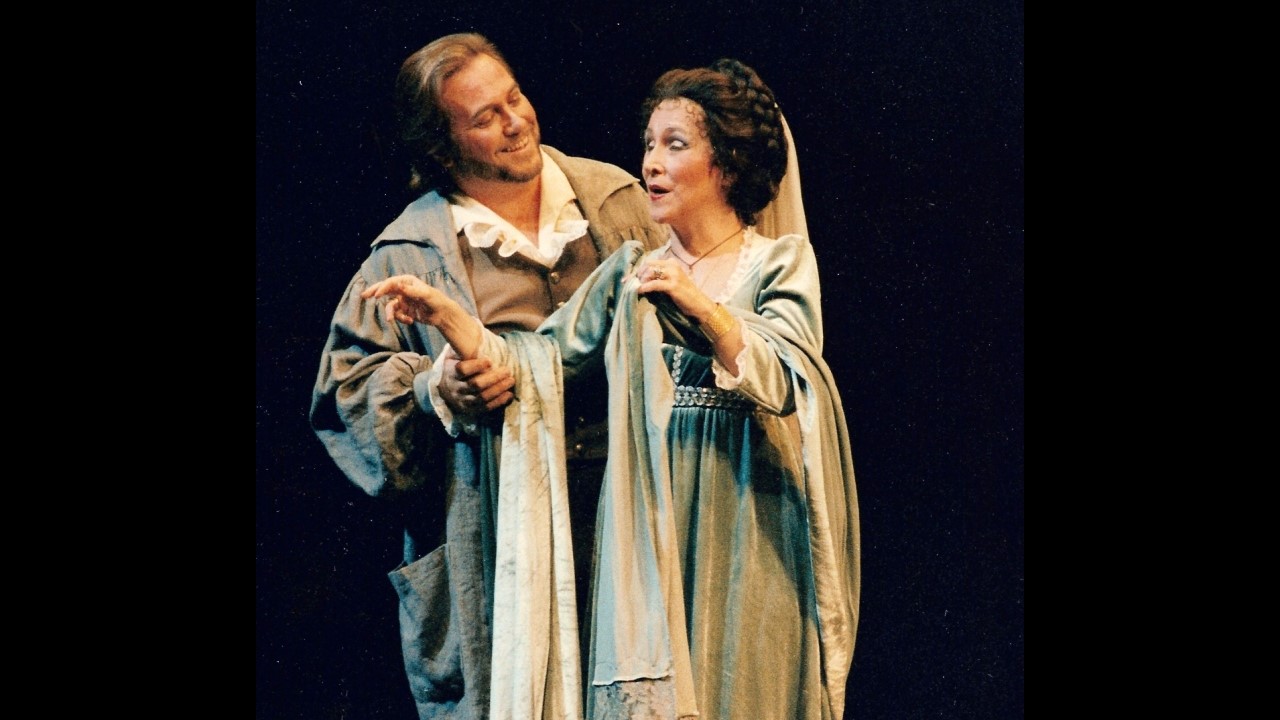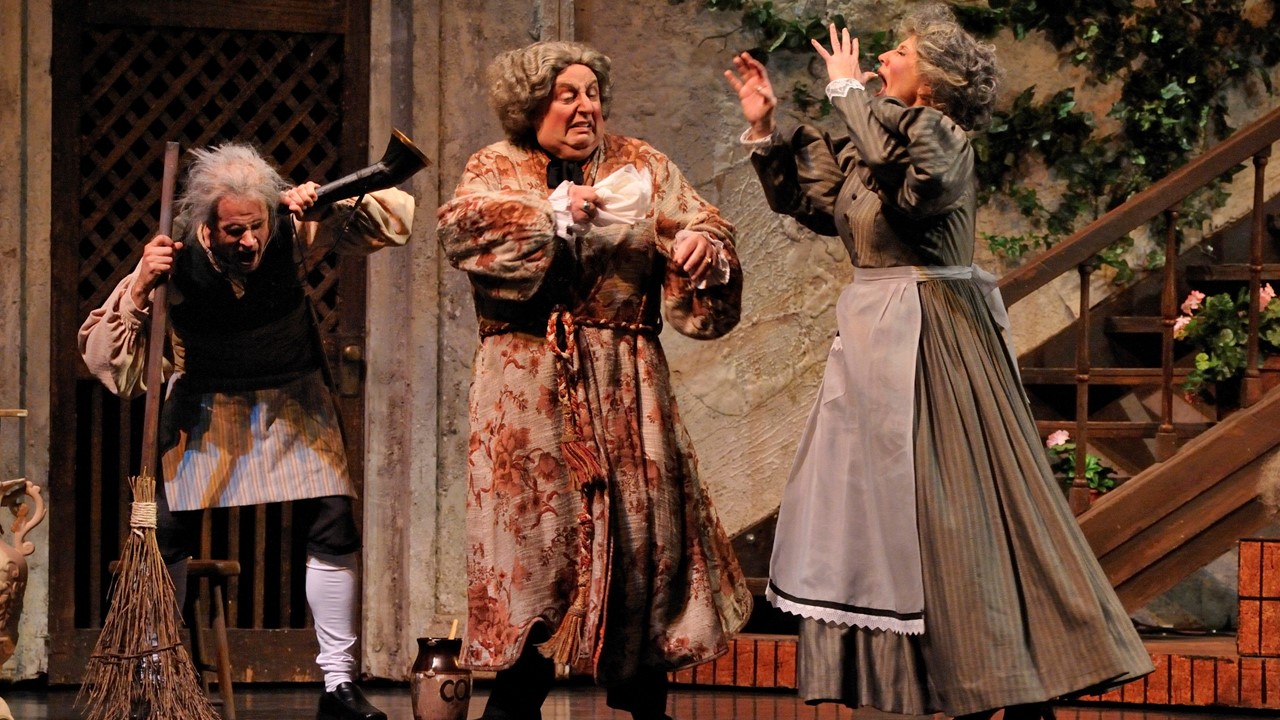 History
Manitoba Opera was established in 1969 by Founding President Justice Kerr Twaddle and a group of individuals dedicated to presenting the great works of opera to Manitoban audiences.
From the early 70's to 1998, Dr. Irving Guttman C.M. served as Manitoba Opera's Artistic Director.  During this time, MO established a reputation for the discovery and development of young artists and for stellar casting. "Excellent casting, a company hallmark since the time of … Irving Guttman, reached new heights in the Mascagni." (Opera Canada, fall issue 2004). "Boasting a talented cast" (Elixir of Love, Winnipeg Free Press 2005), "fine-tuned and well-matched cast" (La Boheme, Opera Canada 2005) "The cast is marvellous" (Die Fledermaus, Winnipeg Free Press, 2006) "They have set the performance bar — and they set it impressively high" (Transit of Venus, Winnipeg Free Press, 2007)
The company has helped to cultivate artists such as Judith Forst, Tracy Dahl, Richard Margison, Phillip Ens, Jean Stilwell, Sally Dibblee, Michael Cavanagh, and now a new generation of artists like Nikki Einfeld, Monica Huisman, and Gregory Dahl, and directors Rob Herriot and Ann Hodges.  In the 1990's, Manitoba Opera programmed a recital series which saw international opera artists appear in concert with the company.  Artists such as Kiri Te Kanawa, Kathleen Battle, Samuel Ramey, Jerry Hadley, and Frederica Von Stade all performed recitals for MO in a program called the Orpheus series. In the 1980's, singers such as Leona Mitchell, Dolora Zajick, Maria Pellegrini, Ermanno Mauro, Jan Rubes, Maureen Forrester, all appeared in productions with Manitoba Opera.
Manitoba Opera has embraced all aspects of its mandate throughout its history, producing a range of repertoire as well as producing new Canadian works.  In 1972, Manitoba Opera presented a concert version of Verdi's Il Trovatore for its first production.  In the 1995/96 season, MO staged the only full-scale production of Randolph Peters' Nosferatu.  Now in its 50th season of operations, Manitoba Opera produces two full-scale productions annually in the 2,200 seat Manitoba Centennial Concert Hall for a total of 6 performances and 2 student dress rehearsal performances.  In 2007-08, we presented our first full-length commission – the world premiere of Transit of Venus by Victor Davies and Maureen Hunter.
The Manitoba Opera is supported, not only by individual and corporate donors, but also by The Canada Council, The Manitoba Arts Council, The City of Winnipeg and foundations such as The Winnipeg Foundation and The Thomas Sill Foundation.