Digital Emerging Artists Program
Supported by the RBC Emerging Artist Project and the Gail Asper Family Foundation
The 2020 Manitoba Opera's Digital Emerging Artists Program was a four-week training intensive designed to provide vocal instruction, professional development, performance experience, and earning opportunities for young Canadian singers who are continuing their opera education. The program prepared participants for success as multi-platform performers capable of engaging audiences through digital media, as well as live performance.
As social distancing advisories and travel regulations due to COVID-19 remained in place across Canada, the 2020 Digital Emerging Artists Program took place entirely in the digital realm. Practical instruction, workshops, and performance output occurred over digital platforms.
During this four-week intensive, participants studied with a core faculty of four teaching artists (Tracy Dahl, Monica Huisman, Marion Newman, and John Tessier) who served as mentors throughout the program. Additional guest teaching artists provided group sessions on interpretation, language coaching, professional development, and more. Participants' daily schedules were comprised of a combination of personal voice instruction, professional development sessions, rehearsal time, and content creation. Each participant left the program with a professionally filmed and recorded audition tape to be used to help launch the next phase of their career.
Each participant in this program received a stipend of $300 per week for the duration of the four-week program.
The Digital Emerging Artists Program ran from August 4 through August 28, 2020. The program schedule required a commitment from participants of 20 hours per week.
---
2020 Emerging Artists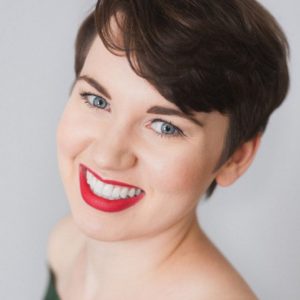 SYDNEY BAEDKE
Soprano
Praised by Opera News for her "shimmering coloratura", Canadian soprano Sydney Baedke has made emerging artist debuts across Canada, the United States, and Europe. A two-time prize winner and Regional Finalist at the Metropolitan Opera National Council Auditions, Sydney received her graduate operatic degree from Houston's Rice University in 2019. She was most recently seen as La Fortuna/Valletto in The Coronation of Poppea with Opera Theatre of Saint Louis, where she also covered Gilda in Rigoletto as a Gerdine Young Artist. She has performed leading roles including Calisto (La Calisto), Serpetta (La Finta Giardiniera), Cunégonde (Candide), Muffin (A Wedding), Lauretta (Gianni Schicchi), and Johanna (Sweeney Todd).
Sydney holds a Bachelor's degree in performance from the University of Toronto and has held fellowships with prestigious institutions including the Aspen Music Festival, the Toronto Summer Music Festival, the Centre for Opera Studies in Italy, and Songfest at Colburn. She is currently a Rebanks Artist in Residence with Toronto's Royal Conservatory of Music, and in the 2019/20 season appeared in concert venues including Koerner Hall and the Richard Bradshaw Amphitheatre at the Four Seasons Centre for the Performing Arts. Prior to the Covid-19 crisis, she was looking forward to returning to Opera Theatre of Saint Louis to perform Frasquita in Carmen, as well as cover roles in Die Fledermaus and the premiere of Tobias Picker's Awakenings. Sydney is now looking forward to finding new ways to connect with audiences, which has included covering Donna Anna for Brott Opera Festival's virtual presentation of Don Giovanni, participating in the inaugural session of the Dandelion Opera Institute, and singing as an Emerging Artist in Manitoba Opera's inaugural digital Emerging Artists Program.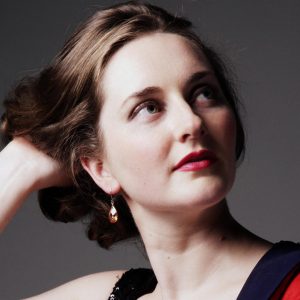 ELIZABETH HOYT-SURDHAR
Mezzo-Soprano
Elizabeth Hoyt-Surdhar is the 2018 Flipside Opera Competition Winner and Judges Choice Award recipient. Recent Winnipeg performances include Dido in Manitoba Underground Opera's production Dido/Aeneas where "her deeply felt performance infused the entire production with aching humanity" (Opera Canada), and Echoes of Spain concert for Flipside Opera in partnership with the Winnipeg Classical Guitar Society. Passionate about song repertoire, she has performed with Concordia Symphony Orchestra, Symphony of the Kootenays, Lethbridge Symphony Orchestra, and has given recitals for Skywalk Concerts (Virtuosi), Edmonton Recital Society, St. Albert Chamber Music Society, and Arts on 817 Concert Series. Ms. Hoyt-Surdhar is also a multi-award winning songwriter and singer in the genres of Celtic and folk (Lizzy Hoyt). A Queen's Diamond Jubilee Medal recipient, she tours throughout the country with her trio.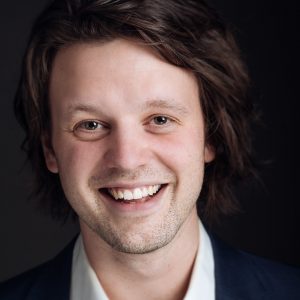 KADEN FORSBERG
Tenor
Actor and singer Kaden Forsberg regularly performs music theatre and opera on national and international stages. Like many artists, his current and upcoming contracts have been cancelled or postponed due to COVID-19. However, before these projects were put on hiatus, he participated in Centaur Theatre's queer reading series (Jesse in A Song of Fiction) as well as the semi-finals of the Lotte Lenya competition. He has used his time in quarantine to write, arrange, and record music for the "popera" group Volare and is looking forward to several engagements when things *hopefully* reopen.
Kaden maintains a diverse career balancing music theatre and operatic vocal techniques. He has been seen in title roles in Joseph…Dreamcoat (Festival Players) and Candide (NUOVA) while appearing nationally in leading and supporting roles with Pacific Opera Victoria, City Opera Vancouver, and Highlands Opera. Kaden notably developed and performed the role of Devon in the 2017 Marie Clements/Brian Current opera Missing directed by Peter Hinton. His international engagements include a fellowship at the Aspen Music Festival, Rinuccio in Gianni Schicchi (Amalfi Coast Music Festival), and Medoro in Orlando Paldino (Mozarteum and The Salzburg Festival). In addition to these main-stage performances, Kaden has participated in school tours, workshops, and found-space theatre productions. He is passionate about breaking down barriers and bringing theatre to people where they are.
Kaden will be seen next in the jazz-oratorio produced by Musée Marguerite-Bourgeoys, a Christmas tour with Volare, and the 2021 40-Days of Opera concert program with Pacific Opera Victoria.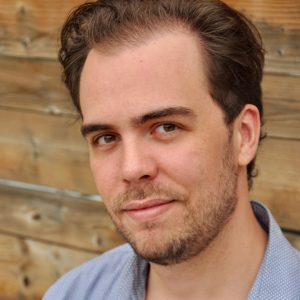 NICHOLAS BORG
Baritone
Praised as "an engaging visual and vocal actor" (Opera Canada) with a "warm, sonorous baritone" (Stage Door Toronto), Nicholas Borg was a member of the Yulanda M. Faris Young Artist Program at Vancouver Opera. This season with Vancouver Opera Nicholas performed the role of Barone Douphol in La traviata, and Fiorello in il barbiere di Siviglia. Last season Nicholas performed the role of Action in West Side Story in Concert for the Windsor Symphony Orchestra, and performed with the Canadian Opera Company Chorus in their productions of Elektra, Cosi fan tutte, and Otello. Nicholas has performed Marcello in La bohème and Eugene Onegin for Opera Muskoka, Pangloss in Candide and Pirate King in The Pirates of Penzance for Toronto Operetta Theatre, Figaro in Mercadante's lost opera I due Figaro for Voicebox: Opera in Concert, Belcore in l'elisir d'amore for the Centre for Opera Studies in Italy, Tarquinius in The Rape of Lucretia for MYOpera, and El Dancairo in Carmen for the Mississauga Symphony Orchestra. Nicholas has appeared as a guest soloist for the Grand Philharmonic Choir in Kitchener/Waterloo, and the Amabile Choirs and St. Mary's Choirs in London Ontario. Nicholas graduated with a Master in Music degree from the University of Toronto Opera, under the tutelage of renowned soprano Wendy Nielsen, and he holds a Bachelor of Music degree from McGill University.
---
Manitoba Opera's Digital Emerging Artists Program
is generously supported by: