Jan 28, 2020
A Close Shave for Al Simmons' The Barber of Seville  
This winter, 18 schools in Winnipeg and southern Manitoba will have the pleasure of experiencing "The Barber of Seville styled by Al Simmons." However, it is a tour that could have easily never happened. In 2018, the trailer on Al's property in Anola, Manitoba, that houses all his show props and costumes burnt down, and he lost almost everything.
Commissioned by Manitoba Opera in 2009, Al's 55-minute version of The Barber of Seville has toured all over the province and become a school favourite that always sells out. In the fall of 2018, the company reached out to Al and proposed he take a crack at rebuilding the beloved show. He was game for the challenge.
Between January 28 and March 6, Al, the master of mischief, mayhem, and madcap-melody, will be presenting his fourth tour of this one-man show to over 8,000 students. For the majority of students, this 55-minute comical look at love, greed, deceit, and close shaves will be their first experience with opera.
---
We visited with Al recently as he was putting the finishing touches on the new show to chat with him about the rebuilding process.
Following the loss of so many of your costumes and props, you had to rebuild the entire show from the ground up. What was that process like, and did you end up making any changes to the show as a result of rebuilding?
It was heart breaking to lose all the props and costumes from this show. I even had specially designed homemade cases to transport everything.  My script and stage plots were in the cases. Fortunately I had most of the text in my computer. The props were fun to rebuild, even though I couldn't find some of the parts.
I had used an antique hand cranked blower to create a storm.  A good friend in Connecticut found something similar and sent it to me. My wife, Barb, still had the patterns for the costume so she was able to re-create it. Fortunately, I had lots of photos to work from.  I'm proud to say that my "carrot-scizzors" and "volcano wig" are superior to the first ones I made.
This is the fourth time that you have toured this show for us. What is it about the plot of The Barber of Seville that makes it a good show for student audiences?
The story of love, lies and bullying in this 200-year-old European opera still resonates with today's youth. The lyrics of the songs come very close to the themes of the current hit parade, proving nothing much has changed over the years. The music touches the soul, and the comedy captivates students as young as kindergarteners. Most students who have seen my show had heard opera before – in a cartoons, movies, or video games – but they don't realize it until I play them a few popular excerpts.
For this show, you wear a lot of hats – literally! How many different characters do you portray?
I become 10 different people: Figaro, Rosina, Count Almaviva, Dr. Bartolo, Fiorello, Don Basilio, Bugs Bunny, Elmer Fudd, as well as William Tell and his son.
How is this show different than or similar to any of the other shows you perform?
The only similarity between my shows is me. I'm in all the shows! Seriously though folks, all my shows are funny and have wacky props and costumes.  I spend a lot of time hiding education in my comedy – be they science facts, language arts, or just subtle life lessons – I want to leave the audience with information. This show demonstrates that operas are stories that are sung. It also lets folks hear music that they wouldn't necessarily hear on the radio or on a streaming service.
If you were to pick another opera to set as a one-man show, which one would you choose?
I have always loved Carmen, but starting off a show in a cigarette factory might not be the best idea for elementary kids.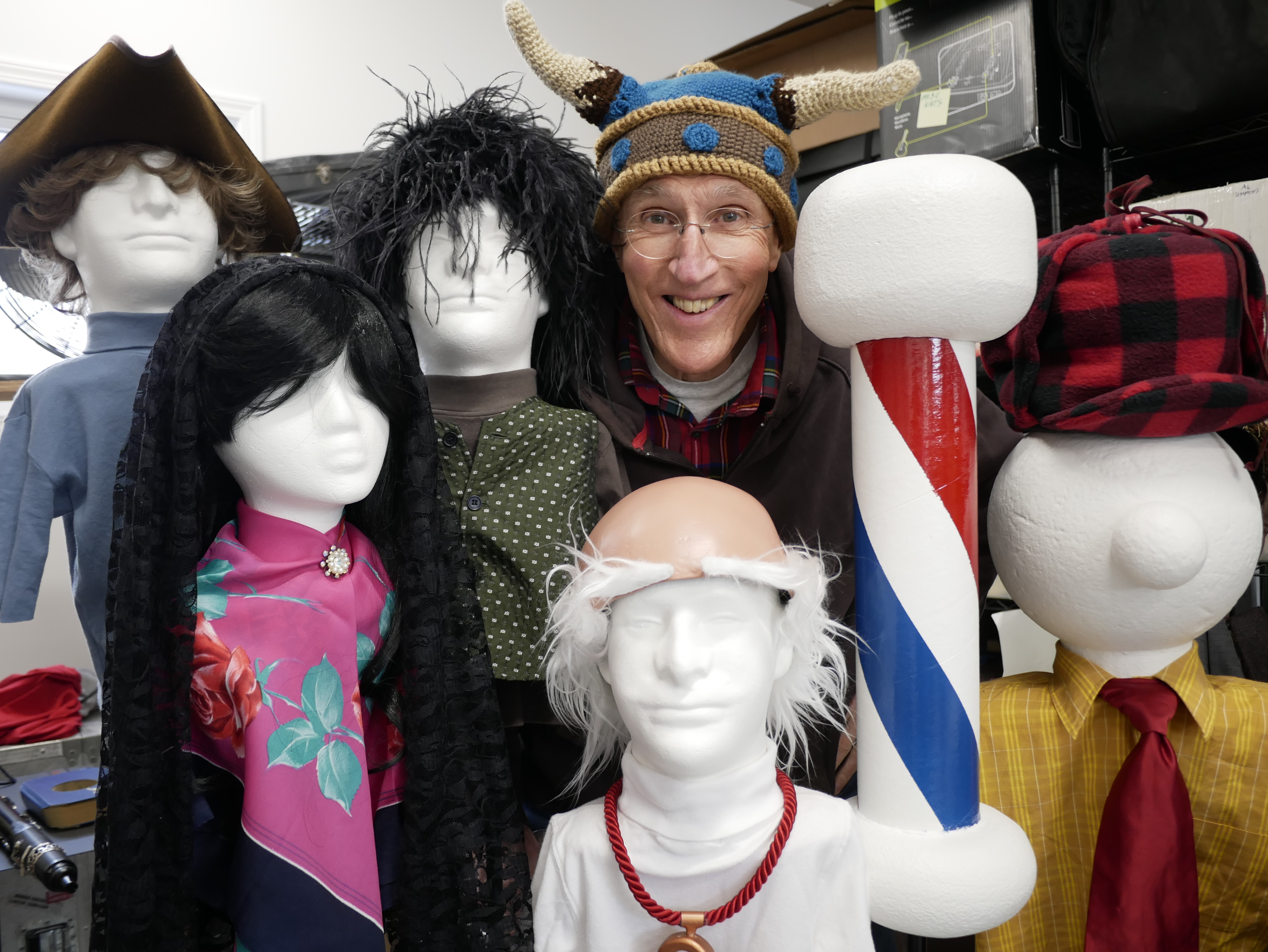 View Media Release