Jul 10, 2023

As our tagline "sing a new story" suggests, Manitoba Opera is becoming an opera company for the 21st century. On the heels of celebrating the company's 50th season anniversary, we have reaffirmed our commitment to building community through opera, which has been made possible with the generous support of BMO, our Season Presenting Sponsor.
We begin our journey into the next 50 years of opera this upcoming season with the first Indigenous-led opera on a Canadian mainstage: Li Keur: Riel's Heart of the North. Using the art form as a means of telling stories and sparking meaningful discussion, we are bringing together diverse communities to offer moments of understanding. For these reasons and more, BMO chose to support this project not only as the Season Presenting Sponsor, but as the underwriter of Li Keur.  This partnership echoes BMO's focus to provide access and enable growth for the communities they serve through their Zero Barriers to Inclusion 2025 strategy. This strategy focuses on equity, equality, and inclusion in creating a more just society – especially for groups facing systemic barriers.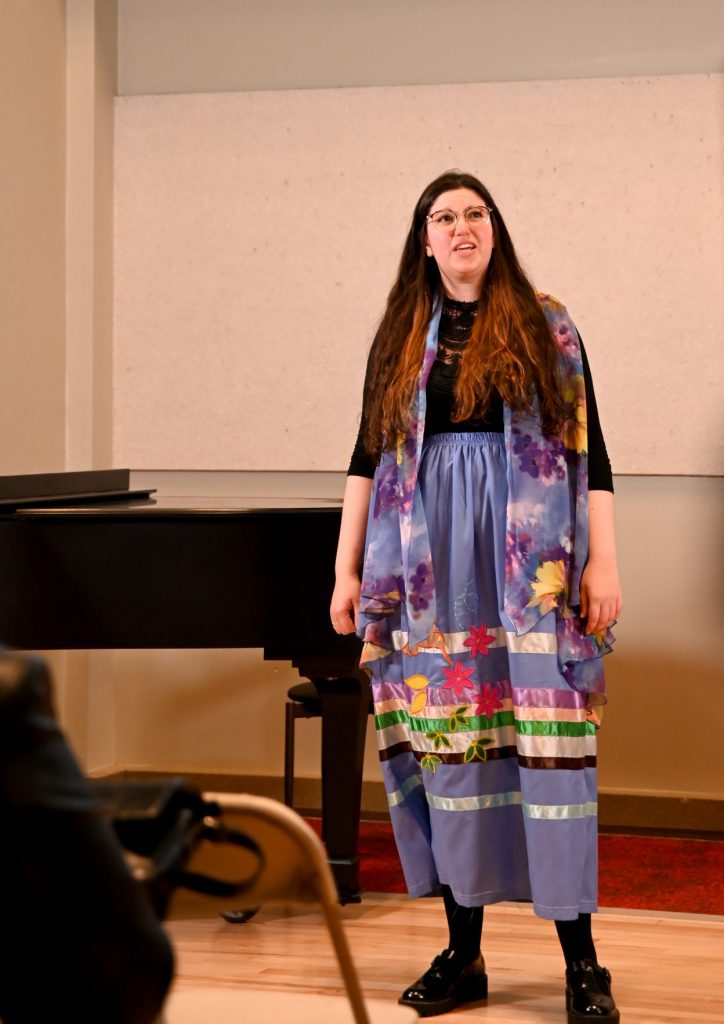 "We have a proud 200-year legacy of boldly growing the good in business and life," says Kristen Kennedy, Regional Vice President, Winnipeg, BMO. "Supporting the creation of Li Keur at Manitoba Opera reflects our shared commitment to advance diversity on the operatic stage and the bank's Purpose to drive progress towards a thriving economy, a sustainable future, and an inclusive society."
Manitoba Opera is grateful for this like-minded relationship, one that values communities coming together through opera. A celebration of many kinds of art under one form, opera layers unamplified voices, instruments, sets, and costumes for an immersive experience, making opera the perfect vehicle to highlight complex issues centered on the human experience.
"At BMO, we believe that arts and culture enrich our lives. When we come together through the vibrant lens of the performing arts, our perspective shifts to be one centered in interpretation, inspiration, and understanding," says John MacAulay, Regional President, BMO.
Manitoba Opera is grateful to BMO for remaining steadfast in their commitment to arts and culture. With BMO's support, Manitoba Opera is able to do more, especially in developing a diverse operatic landscape that includes accessible opera experiences for all. This access begins with our youngest audiences who experience free programming at their schools and extends into our community, providing folks who face socioeconomic barriers with the opportunity to experience live opera. Thanks in part to BMO's support, during this past season alone, we provided over 2,000 students with in-person education programming and over 600 free opera tickets to community organizations through our Opera Access program.
We look forward to building on these initiatives with BMO, especially as we celebrate Métis women, language, and culture this fall with Li Keur: Riel's Heart of the North. By extending the experience of our mainstage productions through community engagement opportunities, we have been able to peel back the complexities of traditional opera and provide a bridge to contemporary themes.
Whether it's building up the knowledge of dedicated operagoers or filling in the blanks for those experiencing opera for the first time, we are proud to be growing a movement of knowing our neighbors and ourselves better through these experiences. Thank you to BMO for supporting this work and for helping Manitoba Opera to continue to offer life-changing experiences through Opera.