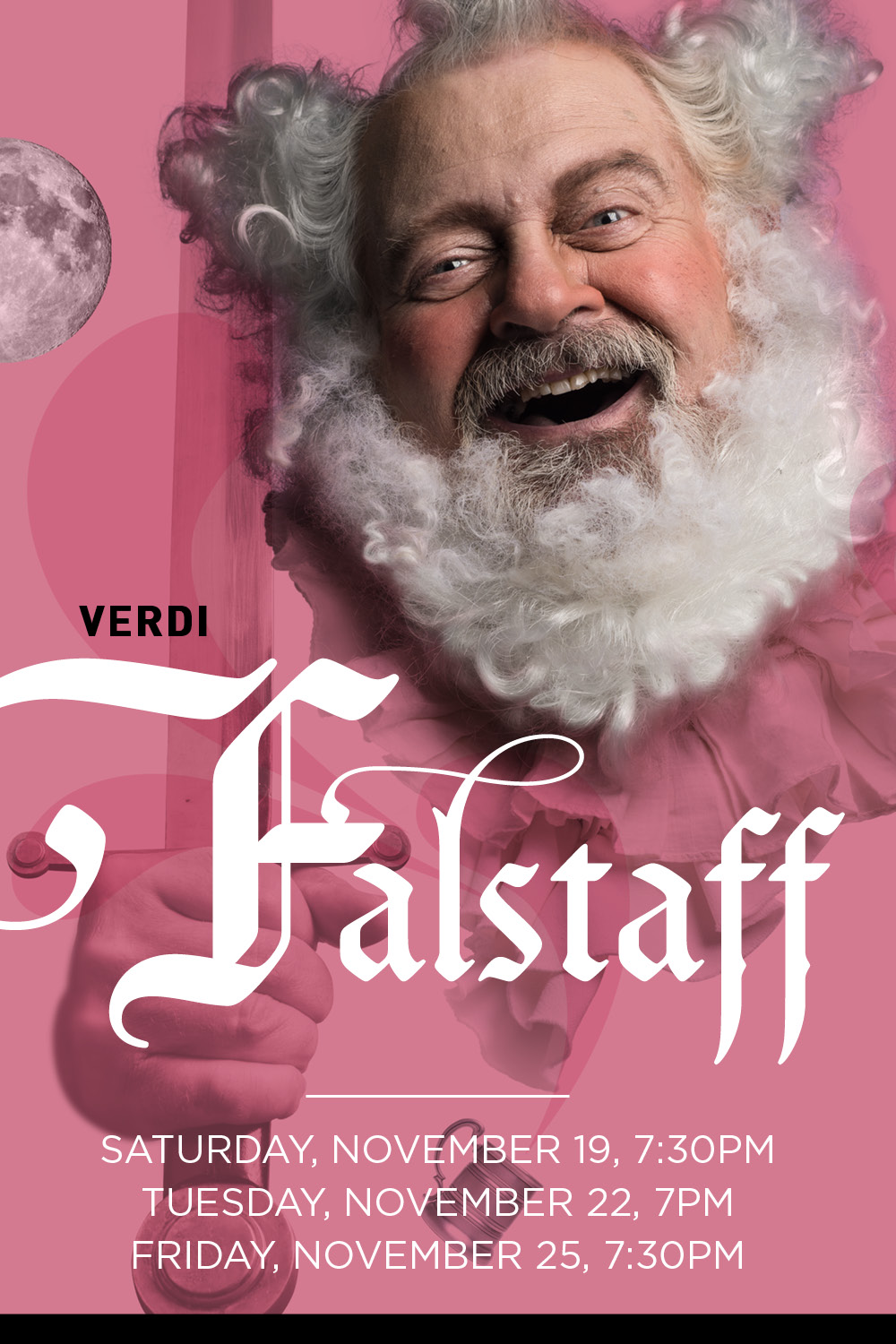 "All the world's a jest…he who laughs last, laughs best!"
Synopsis
Sir John Falstaff, a well-aged knight who thinks he's still "got it," sends identical love letters to two married ladies in the hopes of tapping into their husbands' fortunes and restoring his dwindling finances.
The merry wives of Windsor are quickly on to him however, and the down-and-out Knight of the Garter is soon hung out to dry!
If you don't laugh out loud, we will refund your ticket! (Just kidding).
Music
Giuseppe Verdi
Libretto
Arrigo Boito after William Shakespeare's plays The Merry Wives of Windsor and King Henry IV
Sung in Italian with projected English translations