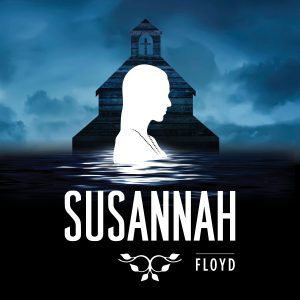 A gripping drama that could come straight from today's headlines.
Set in a small Tennessee mountain village, Susannah tells the story of a 19-year-old girl targeted as a sinner after some elders spy her bathing in a secluded stream.
At a revival meeting, an itinerant evangelist urges Susannah to save her soul – but it is not her soul the Reverend desires. She refuses and he follows her home. Exhausted and beaten down by the townsfolk's cruelty, she allows the Reverend into her house.
The next day, knowing she was a virgin, the Reverend pleads for her innocence, but everyone tries to drive Susannah from her home. She stands her ground, defiant against their hypocrisy.
Winner of the New York Music Critics Circle Award for Best New Opera in 1956, Floyd's powerful score is brimming with Puccini-like melodies, hymns, ballads, and folk tunes.
Music & Libretto
Carlisle Floyd (1955)
Sung in English with English projections
Cast
(In order of vocal appearance)
Mrs. Gleaton – Dawn Bruch-Wiens
Mrs. Ott – Shannon Unger
Mrs. Hayes – Naomi Forman
Mrs. McLean – Donnalynn Grills
Elder McLean – David Watson
Olin Blitch – Kristopher Irmiter
Elder Hayes – Terence Mierau
Elder Ott – Thomas Goerz
Elder Gleaton – Peter John Buchan
Susannah Polk – Lara Ciekiewicz
Little Bat McLean – James McLennan
Sam Polk – Michael Robert Hendrick