Paint a Scene from an Iconic Opera in Just 2 Hours
No Experience Necessary! Suitable for all ages.
This event is sold out!
Sunday, February 21, 1PM – 3PM
Cost: $40 per person, includes supplies and supplies delivery
Painting instruction by artist and historian Kristen Treusch.
Limited capacity. Deadline to register: Tuesday, February 16
In this two-hour Zoom session you will learn to paint, in an Impressionist style, a scene from one of the world's favourite operas, Verdi's La Traviata.
The scene captures the moment that Violetta wonders if Alfredo could in fact be the love of her life.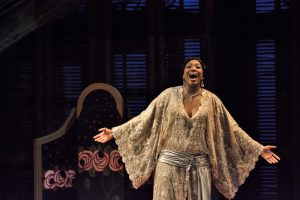 Please note: Delivery of supplies only available in the city of Winnipeg.
Courier or mail may be possible, but additional charges will apply.
For more information: smiller@mbopera.ca
---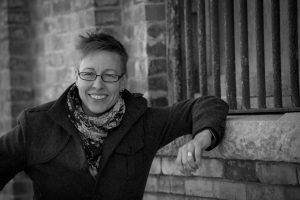 Kristen Treusch is an avid historian and researcher of Winnipeg's darker side of life. She is the owner/operator of SquarePeg Tours in Winnipeg where she conducts less traditional historical tours of the city such as crime, cemeteries, local oddities and escapades as well as exploring the world of the paranormal. When not conducting tours, Kristen can be found running tours once a year at the former Vaughan St. Jail during the Doors Open Winnipeg weekend revealing tales of executions, famous criminals and Manitoba firsts from that site.
Aside from historical and paranormal tours, Kristen teaches art workshops where she combines history of art with technical skills for the student. Kristen is also an accomplished author and has self published her first book called Forgotten History: The Untold Stories of Manitoba's First Provincial Jail: 1881-1930. Kristen holds a Bachelor of Fine Arts Honours, Bachelor of Arts (Art History) Honours and a Masters Degree in Canadian History.