Film Screening: Backstage at the Vienna State Opera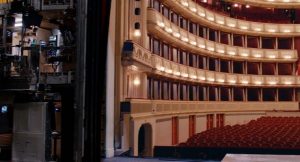 Watch On Demand Saturday, March 12
A captivating glimpse behind the curtain of the famous Vienna State Opera, this documentary champions the people behind the scenes and on stage and showcases the precise teamwork so vital to the operation of one of the largest opera houses in the world.
German with English subtitles.  96 minutes
Released in 2019.
Winner, Best Cinematography, Romy Gala Austria, 2020
Limited availability. Click here to reserve your access.
---
Video Re-Release: The Barber of Seville as Styled by Al Simmons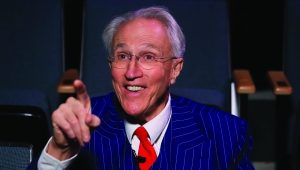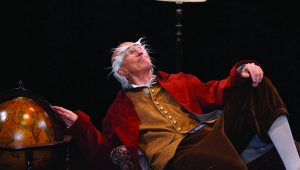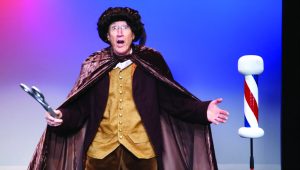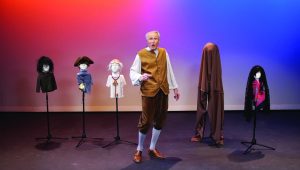 Watch On Demand Saturday, March 26 – Sunday, April 3
See it again; you're sure to laugh just as much! First released in March 2021, in this 50-minute rendition of Rossini's madcap comedy, Al plays all 10 characters and even the audience. A comical look at love, greed, deceit, and close shaves!
Approximately 50 minutes
Watch the trailer below, and check back between March 26 and April 3 to watch the whole video.
---
Digital Emerging Artists Program Alumni Showcase Series
The 2020 and 2021 alumni of our Digital Emerging Artists Program (DEAP) share their experiences since completing the program. Performance videos showcasing their artistry and creativity will also be featured, and there will be time for an audience Q & A.
This four-episode series is hosted live on Zoom by tenor John Tessier, a member of the DEAP core voice faculty.
Episode 1: Lizzy Hoyt & Sara Schabas
Wednesday, April 13, 7pm
Episode 2: Tessa Fackelmann & Kaden Forsberg
Wednesday, April 20, 7pm
Episode 3: Luka Kawabata & Nicholas Borg
Wednesday, April 27, 7pm
Episode 4: Sydney Baedke & Nolan Kehler
Wednesday, May 4, 7pm
Each episode will run for approximately 30 minutes and will be recorded for later viewing online.
For questions or more information please email: smiller@mbopera.ca