Gala Reception In Honour of
Gail Asper
Thursday, September 13, 2018
Manitoba Club, Winnipeg  |  6:30PM
Please call 204-944-8824 for tickets.
---
Canadian generosity is exemplified in Gail Asper, who is a tireless champion for arts and culture. A visionary whose courage and conviction inspire others to see Manitoba's vast potential, Ms. Asper inspires us to serve, to give, and to make our community a better place.
Ms. Asper has created a legacy of philanthropy in our country that resonates from coast to coast, standing as a benchmark for those who will come after. Her decades of service to others have made an indelible and unparalleled imprint on Canadians. For this reason, Manitoba Opera will pay tribute to Ms. Asper with a Gala Reception.
Driven by a passion to make a difference, Gail has shown that within each of us is the power to effect positive change. Countless organizations have received her support, from Royal Manitoba Theatre Centre's endowment campaign, to a $5 million gift to the National Arts Centre, to the creation of the Canadian Museum for Human Rights, now a crown jewel of the Winnipeg skyline.
This event will also serve to announce the creation of The Gail Asper Award, named for our inaugural recipient. Subsequent honourees will be chosen because they, demonstrate the same spirit of generosity, determination, and leadership as Ms. Asper.
We hope you will join us at our Gala Reception on Thursday, September 13, 2018, as we honour Gail Asper for her many contributions to our country.
Download the Sponsorship Booklet
---
Presented by:
Manitoba Opera
Stories. Music. Voice. Manitoba Opera.
Manitoba Opera believes stories told through music have the power to change lives. We tell tales of love and hate, exultation and despair, and in doing so, we reveal the nature of our humanity to ourselves. In an increasingly disconnected world, our work encourages us to come together, learn from each other, and celebrate our commonalities.
Manitoba Opera is the only full-time professional opera company of scale between Calgary and Toronto. Opera stars and novices alike combine their considerable talents at Manitoba Opera to create a moment in time. Transitory as the sound from a plucked string, beautiful as a crystal-clear aria, MO is where artists from around the world do their best work.
Our mainstage productions connect with current social issues affecting our province. Racism, women's rights, and mental health are among the themes explored in our operas. Each production is an opportunity to foster important conversations. Together with our community, we learn and grow from timeless stories told by great composers.
Educational programming for children is an essential component of Manitoba Opera. Whether they attend a Student Night performance, an Opera Class workshop, or see a touring production, Manitoba Opera is often a child's first experience with the transformative creativity of opera.
One voice can set hearts ablaze or bring us to tears; can alter the course of history or inspire a revolution. Manitoba Opera has a powerful voice, and we are privileged to use our platform to amplify the diverse voices of our community.
Larry Desrochers, General Director & CEO  |  Elba Haid, Chair, Board of Trustees
---
Gail Asper
O.C., O.M., LL.D.
Gail Asper was born in Winnipeg, Manitoba, and is President of The Asper Foundation, a private charitable foundation that has spearheaded the creation of the Canadian Museum for Human Rights. She received her call to the Bar of Nova Scotia in 1985 and practiced corporate and commercial law before joining Canwest Global Communications Corp as General Counsel,
Corporate Secretary and a Director in 1989.
Gail has been a longtime supporter of the arts in Canada and served on the Boards of Business for the Arts, Arts Stabilization and as Chair of the Board of the Royal Manitoba Theatre Centre where she also co-chaired their capital and endowment campaigns. In 2005, she joined the Board of the National Arts Centre Foundation and was its chair from 2013 to 2017. She is also a member of the Board of The Canadian Museum for Human Rights and a Governor of the Hebrew University of Jerusalem.
Gail believes strongly in the importance of supporting arts organizations and artists and has been recognized for her leadership with the Business for the Arts Bovey Award, The Governor-General's Ramon John Hnatyshyn Award for Voluntarism in the Performing Arts and the City of Winnipeg's Arts Champion award. She also was delighted to receive Canadian Actors' Equity Association's Honorary Lifetime Membership Award for contributions to the arts. Gail has received the Order of Manitoba and is an Officer of the Order of Canada.
She enjoys singing and acting in her spare time and has been involved with the Manitoba Opera chorus as well as the Manitoba Bar Association/Royal Manitoba Theatre Centre's Lawyers' plays. She is married to Michael Paterson and has two sons, Stephen and Jonathan.
---
Sponsors
Title
RAY & LYNNE-ANNE McFEETORS
Platinum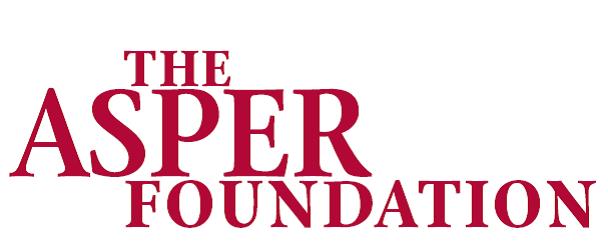 Gold

Silver
Leonard, Susan, Sarah, Olivia, and Matthew Asper
Arnold & Myra Frieman
Bronze
Asper School of Business, Brenlee Carrington Trepel, Charlie Coffey, Larry Desrochers & Laurie Lam, The Bill & Margaret Fast Family Foundation, Harvard Development, Hélène Hoffer, Hope & Howard Morry, Pitblado, PricewaterhouseCoopers, Quadrant Asset Management, Richardson & Sons Ltd, Thompson Dorfman Sweatman, TD Bank
Flower Sponsor
Beyond Flowers
Wine Sponsor
Manitoba Club and G.J. Andrews
Print Sponsor
Premiere Printing