Carmen: Lecture and Discussion in French
Wednesday, March 11 at 7:00 pm

-

8:00 pm
Carmen: Lecture & Discussion in French
Wednesday, March 11 | 7:00 pm
University of St. Boniface, Salon Sportex
200 Cathedrale Ave.
Far From the Frigid North: When Nietzsche Met Carmen
Explore Bizet's work through the lens of Nietzschean philosophy
Presented by Antoine Cantin-Brault, PhD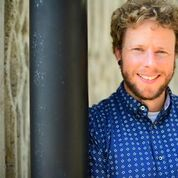 German philosopher Friedrich Nietzsche (1844-1900) was a devoted Wagnerite as a young man, but ultimately distanced himself from the composer, casting him as a figure of decadence. In 1881, Nietzsche attended a performance of Carmen in Genoa and was immediately captivated, returning to see it 20 times. The Mediterranean heat of Carmen stood in stark contrast to Wagner's Nordic operas, inspiring Nietzsche to declare, "Bizet makes me productive. All that is good makes me productive."
Loin du nord brumeux: la rencontre de Nietzsche et de Carmen
Le philosophe allemand Friedrich Nietzsche (1844-1900) fut, en son jeune âge, un wagnérien convaincu, mais il prit ses distances jusqu'à voir en Wagner l'artiste même de la décadence. C'est en 1881 qu'il entend à Gênes Carmen et il est ébloui par l'œuvre, qu'il réentendra plus de 20 fois : elle respire l'air chaud de la méditerranée, et s'oppose à l'air froid et gelé des opéras wagnériens. Ce contraste lui permet d'écrire: Bizet me rend fécond. Tout ce qui est bon me rend fécond. » Par ces thèmes de la philosophie nietzschéenne, la discussion permettra de jeter un éclairage fascinant sur l'œuvre de Bizet.
Carmen: Beyond Seduction
Presented by Sophie Bouffard, PhD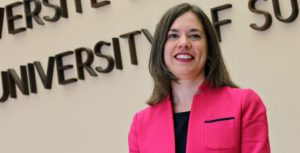 Carmen is, without question, one of the most popular operas in the repertoire. Too often, however, our familiarity with its tuneful arias and the portrayal of its main character as a clichéd "femme fatale" leave audiences with age-old stereotypes. This talk will place the work in its historical and social context while exploring new ways to listen to and appreciate Bizet's music, for a different perspective on this masterpiece of 19th-century French opera.
Carmen: au-delà de la séduction
Carmen est sans conteste l'un des opéras les plus célèbres du répertoire. Cependant, notre familiarité avec ses airs accrocheurs et la simplification de son personnage principal comme archétype de la femme fatale laissent trop souvent les auditeurs à des stéréotypes. Cette causerie musicale permettra de situer l'œuvre dans son contexte historique et social tout en offrant des pistes d'écoute afin de décoder la musique et proposer des éclairages multiples sur ce grand chef d'œuvre de la tradition lyrique française du 19e siècle.
Presented in conjunction with the Université de Saint-Boniface

Doors open at 6:30 PM
There is no charge for this event, and tickets will not be issued. Registration is required.
To Register:
Online:Click here
Phone: 204-942-7470
Email: smiller@mbopera.ca